In France, Baillargues Nursery School by MDR Architectes stands constructed brilliantly in the midst of a splendid high quality site, which is centrally located in a green patch, surrounded by an extraordinary view. The architects prioritized harmonious construction, with a cross between refined architecture of the past, and magnificent contemporary architecture. Amazingly enough, the Mediterranean identity, which this location possesses stands optimized by the integration of this school.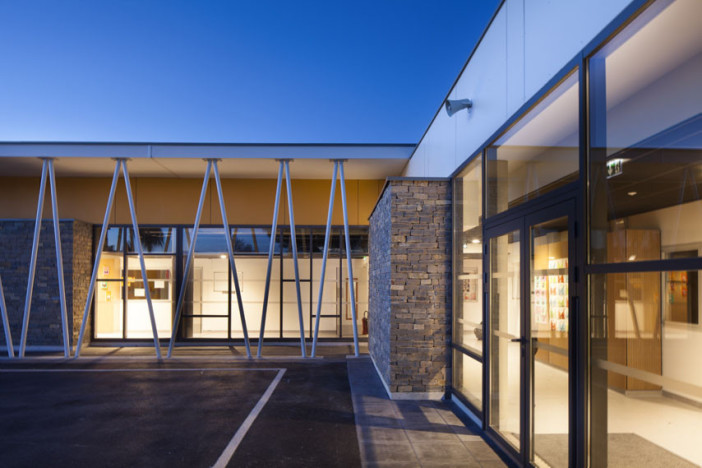 This building design ideas and concept necessitated a projected configuration, in order to reach out and enhance connectivity, with the nearby Rue de la Chicane, which adroitly leads into the school despite of the East-West stretch, a predominant aspect of this site.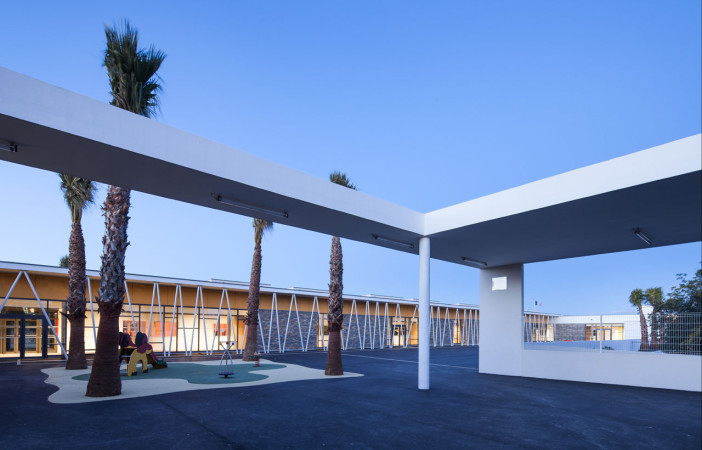 Additionally, the naturally existing steep slopes of this site offer an incredibly favourable orientation, towards the school's southern site. Hence, a stunning and towering southern frontage stands achieved by the design.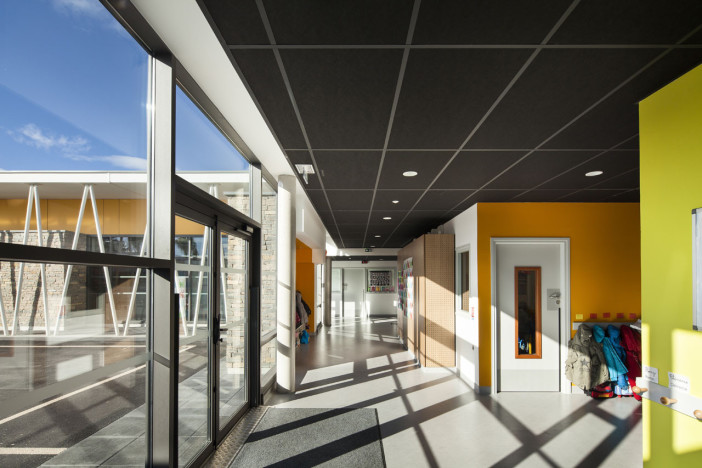 Bearing the easy access requirement in mind, the architects optimized the interior layout of the ground floor. Subsequently, the upper level received protected external spaces, which boast of an amazing exposure while the ground level houses classrooms and associated spaces, which remain accessible through the external playground.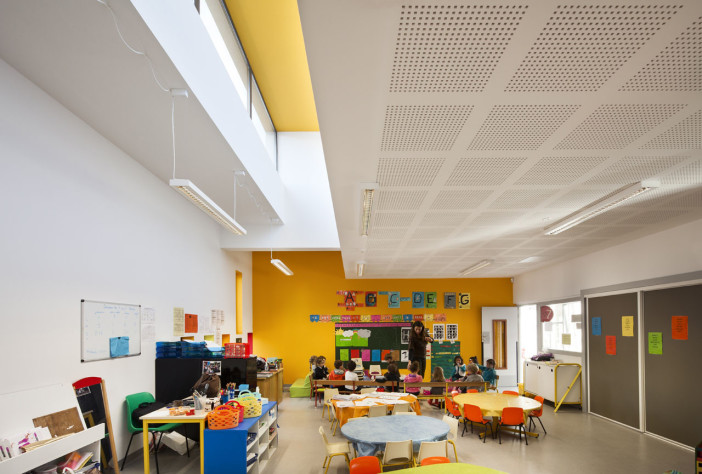 Moreover, each classroom received an adequate room for facilitation of surveillance, owing to the layout, which lies sprawled across the east-west axis. Consequently, the wide layout, which boasts large windows, stands punctuated through multiple entryways.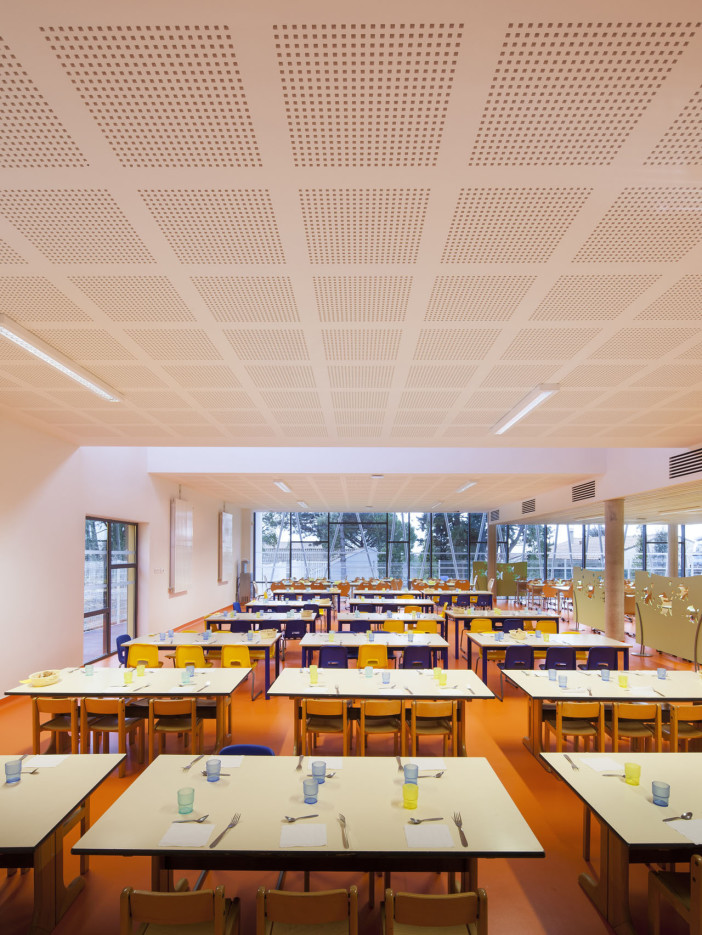 Furthermore, this building receives an even stronger identity owing to the section, which lies stretched towards the East and facilitates a covered space for the parking of 50 cars. Consequently, this building stands perceived resolutely as urbane in nature, owing to its connection to the partially covered yet open parking space, which prevents confinement provided by covered parking spaces.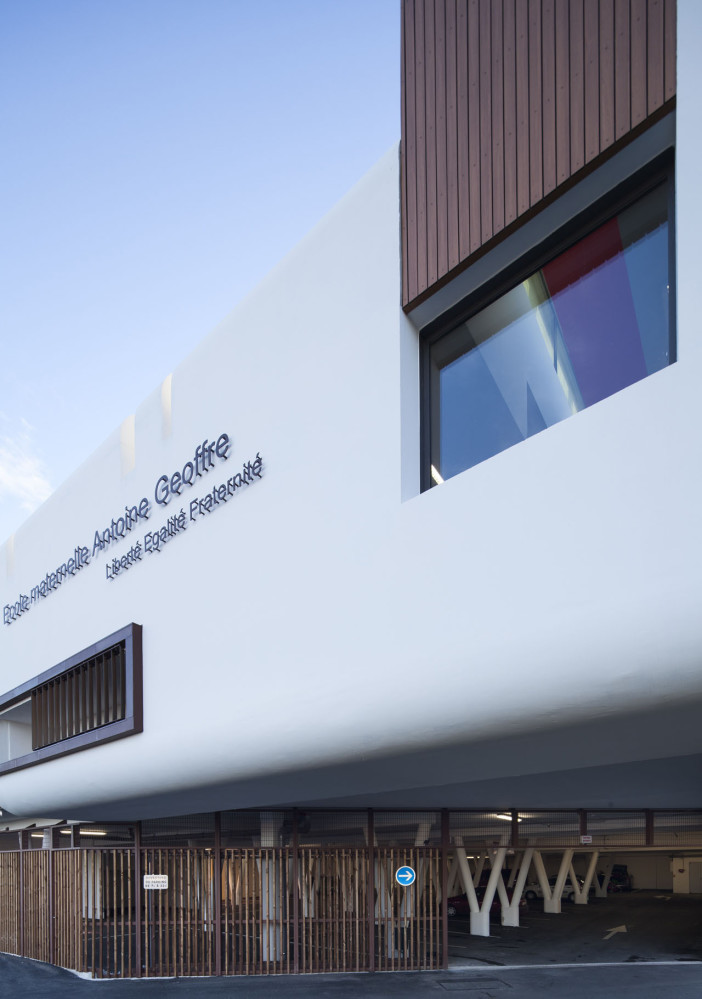 Overall, while grounding this structure into the host location, the warm hue of Claret stone features in gabions, which stand juxtaposed with the stone's blonde colour, and walls painted with white to reveal a touch  of classic architecture.
Photos By : Mathieu Ducros