DESIGN IDEAS
The Balcony Over Bronte project is one of the new projects designed and completed by Luigi Rosselli Architects, a design studio based out of Australia. This is a three-level modern home located in Bronte, Sydney in New South Wales, Australia.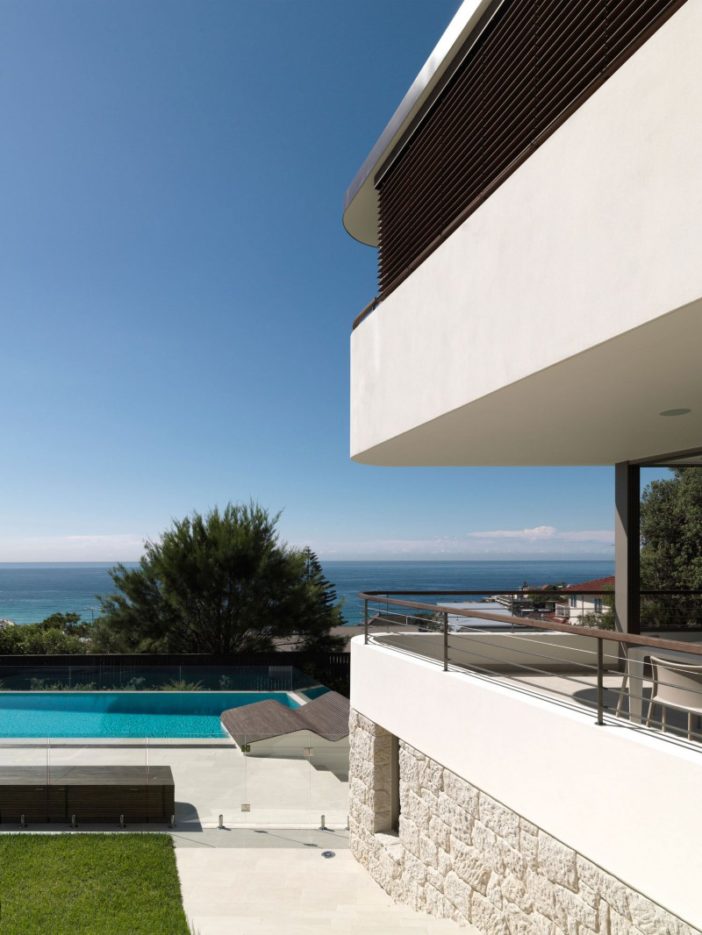 The house has been designed with ample care by designer Alexandra Donohoe and architect Corrado Palleschi, both of whom have agreed to a white and black based tone for the entire project. The exteriors appeal instantly to the onlookers, thanks to the use of white concrete walls with floor to ceiling glass walls. The lower level opens seamlessly to the lawn behind, while from the upper areas, one can enjoy the views through the open glass walls. The main stairwell of the house features incredible dark timber treads coupled with matching handrail.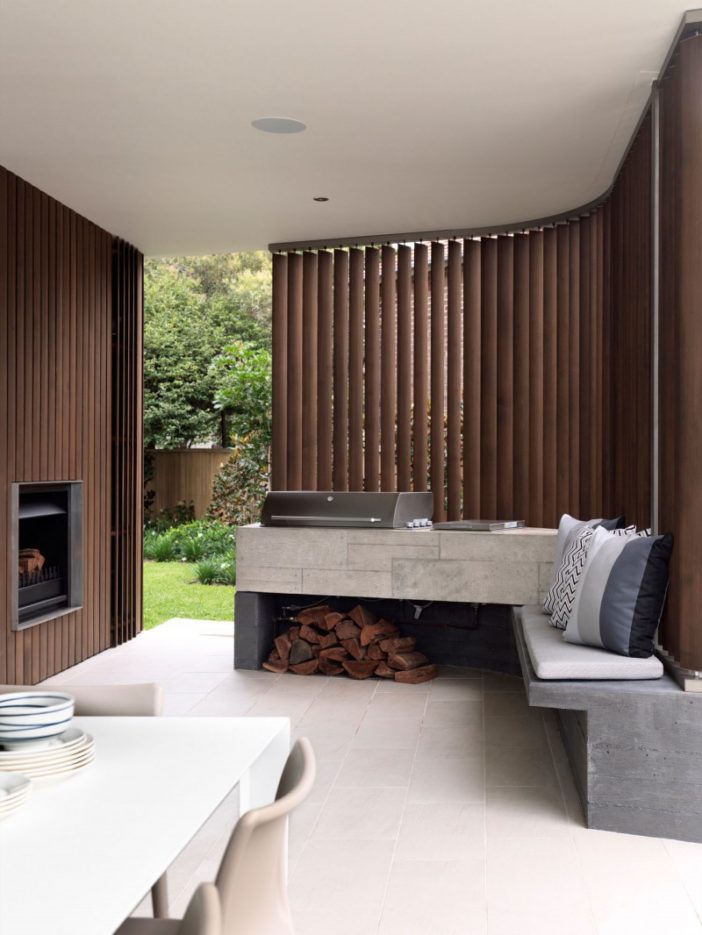 The posh interiors of the house open to the ocean views with ease, while the rooms are designed in the similar way in black and white theme. The rooms are large and open with plenty of free space around, and from each of the living spaces, one can check on the views and surroundings with ease. The flowing white curtains are among the main highlights of the house, while for the bathrooms are designed in tiles.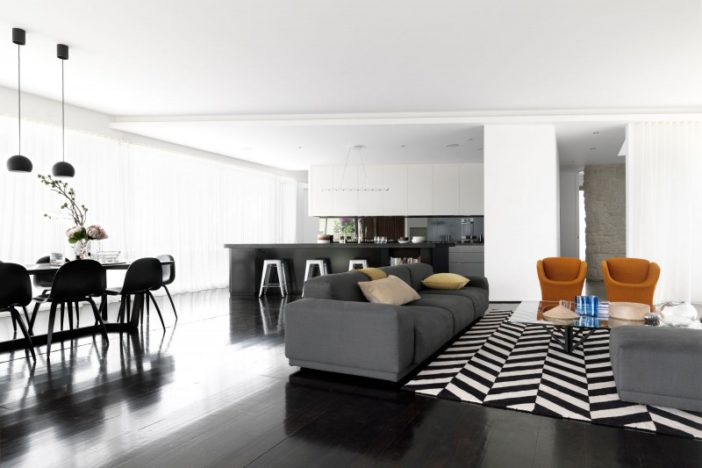 Keeping the overall posh scale in mind, the house has some great furniture elements, starting from single seating options to expensive couches and sofas. For the lighting ideas and choices, the rooms have different feel altogether with LED lights used as regular sources coupled with designer pendant lights. Each room has its own feel, and there are color accents in furniture as and where needed for the sake of adding colors.
Photos by: Justin Alexander