The stunning and well-designed Barcode House project is located in Washington DC, and has been designed by David Jameson Architect, a known studio based out of Virginia. Completed in the year 2011, the house spreads on three levels and offers some unique interior ideas.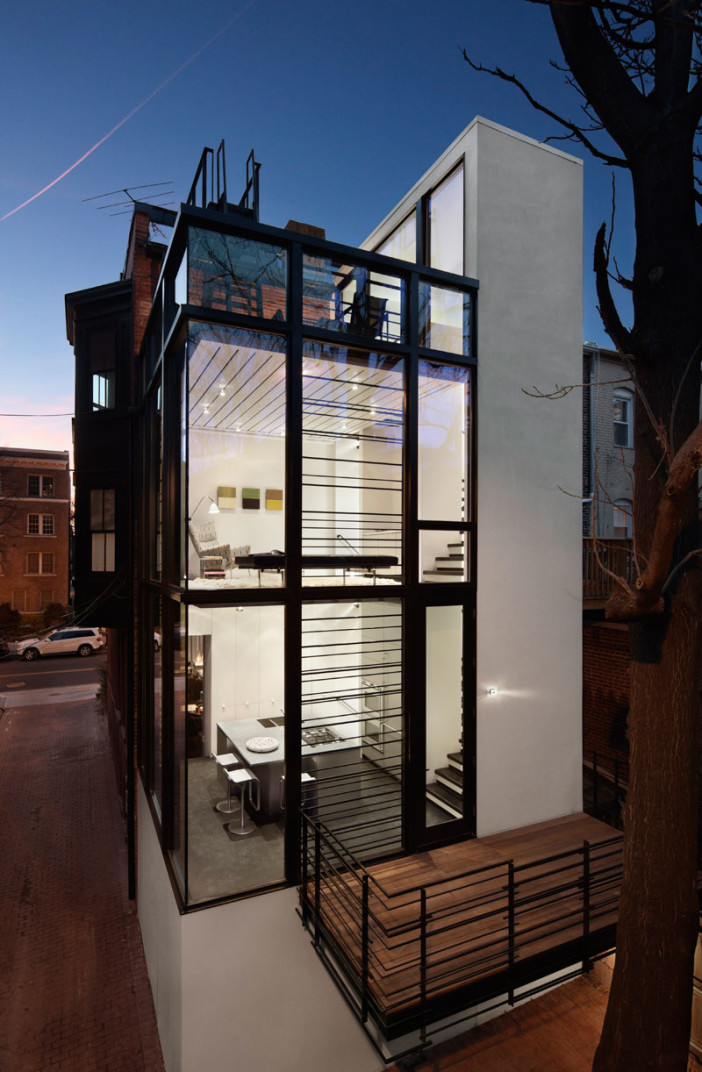 The exteriors: The house has been designed with the maximum interaction between the indoors and outdoors. The client wanted a home that is transparent and extremely easy to the eyes, and the studio has done just that by using materials like structural steel rods. The glass window walls are designed in a way that the adjacent building elevations don't pose a problem. The entire façade and part of the house comes in mix of large glass panels supported by metal rods, allowing the maximum light and views even in the small site with so many buildings around.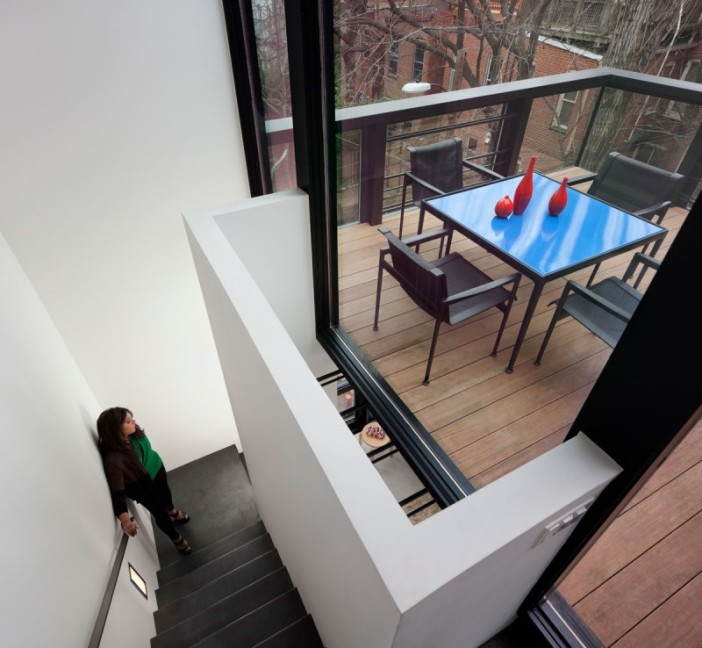 The interiors: The kitchen and living areas are open style and reach to the environment easily. Since the black colored rod and glass make for a good theme, the interior concept has been kept in white for that fabulous yet contrasting match. There is also the extended wooden deck on the top level that ensures there is some space even for outside fun with the nature or some days of fine dining. The interior décor is contemporary but understated with use of paintings, carpets, rugs and more.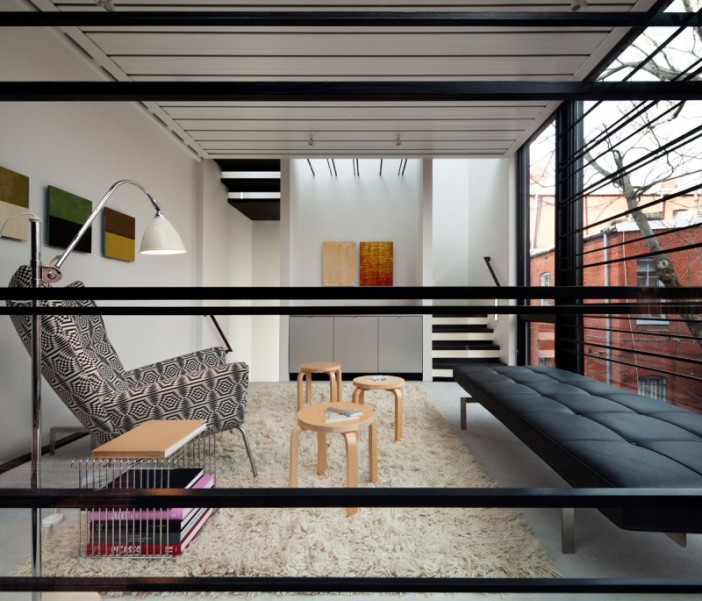 Furniture and lighting: The furniture choices are mostly modern, right from exclusive armchairs to wooden tables and stools, all chosen in different structures. What is more interesting is the choice of lighting, which comes in a blend of free standing lights and ceiling mounted choices. Bringing an additional degree of sophistication, the light and furniture ideas are all about style with practical choices for each room.
Photos by: Paul Warchol Photography