Reminiscent and flamboyant, the design of Barsa Taberna by +tongtong Designs, in Toronto, rekindles the effervescent aura of a typical 'tapas bistro' with a burst of upbeat colours. Largely, the experience of dining in a Spanish restaurant is candid with a flurry of visual ecstasy and by the travel through the interior space.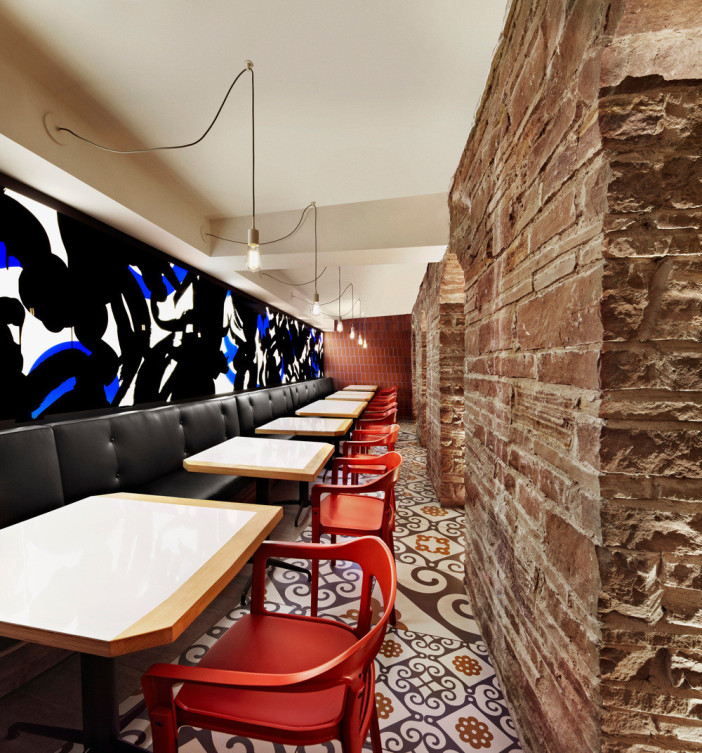 Initially, the efforts to render an impression and flair of a tapas bar stand comprehended by allowing the diners an experience to savour food and to gaze at the spatial décor at the same time. As stated, the site with a defined parameter over the use of materials, spatial arrangement, and architectural expression poses a challenge to the overall design of the bistro.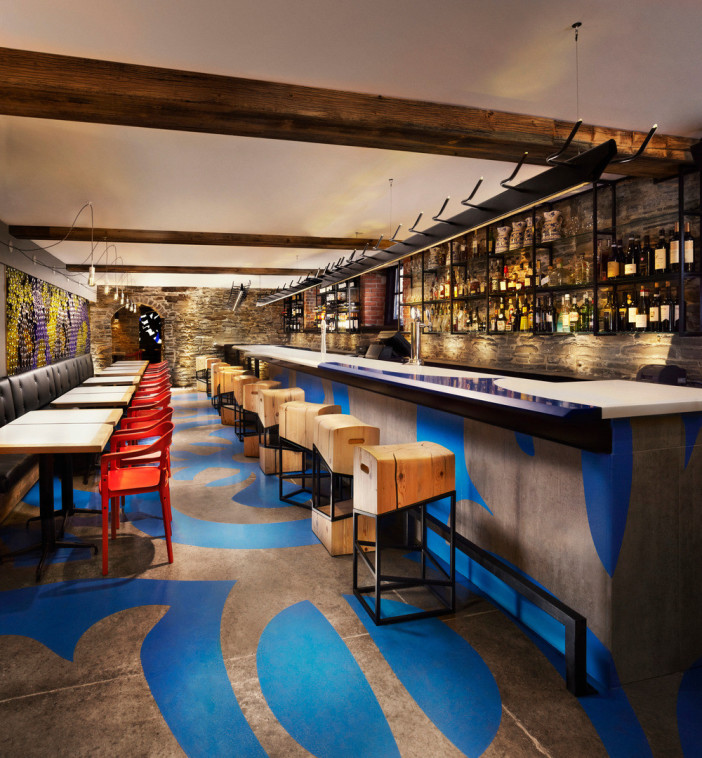 Notably, the site with added historic importance deserves a design, which complements the existing scenario whilst attempting to display the distinct aspect of a Spanish bistro. As a result, the décor of the space is swanky and speaks loud with an avant-garde design.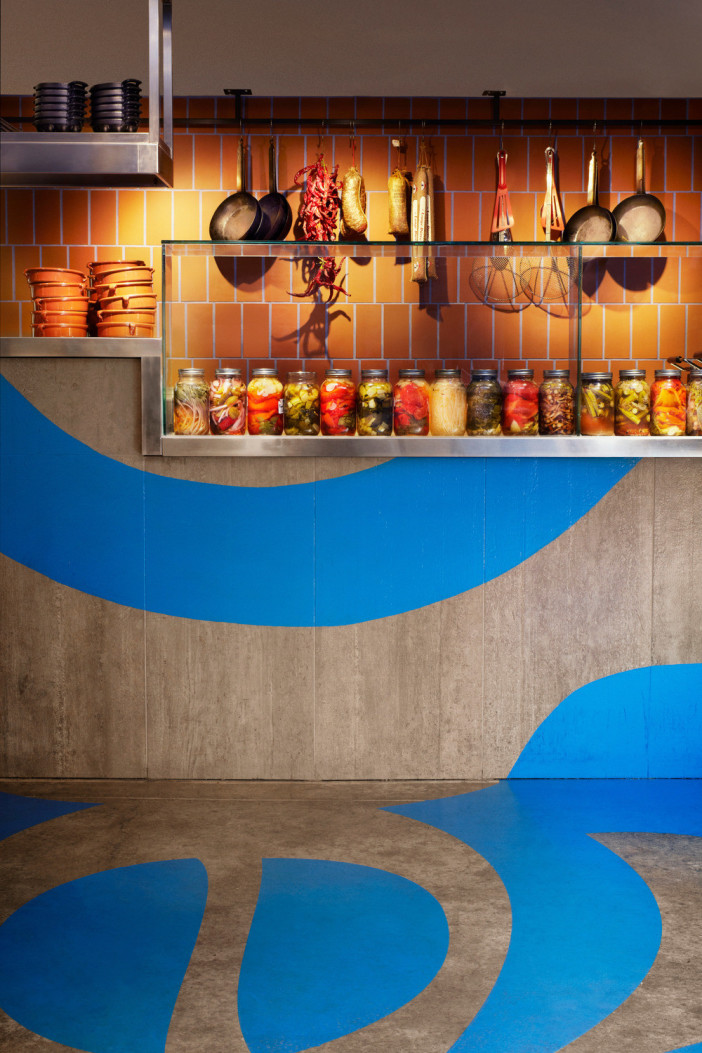 Primarily, the spatial arrangement stands centred on the tapas bar and becomes the core functional and lively zone of the bistro. To emphasise the bar, the work preparation counter sits around the periphery whilst the storage and wok pans hang from a suspended rod.

Conversely, the colourful burst of shades on the walls, ceiling and floor evoke the feel of celebration with food and dance. Likewise, primary colours such as red, yellow and blue paint the walls, with bright and lively illustrations, which dash across the entire stretch of the kitchenette display and dining area.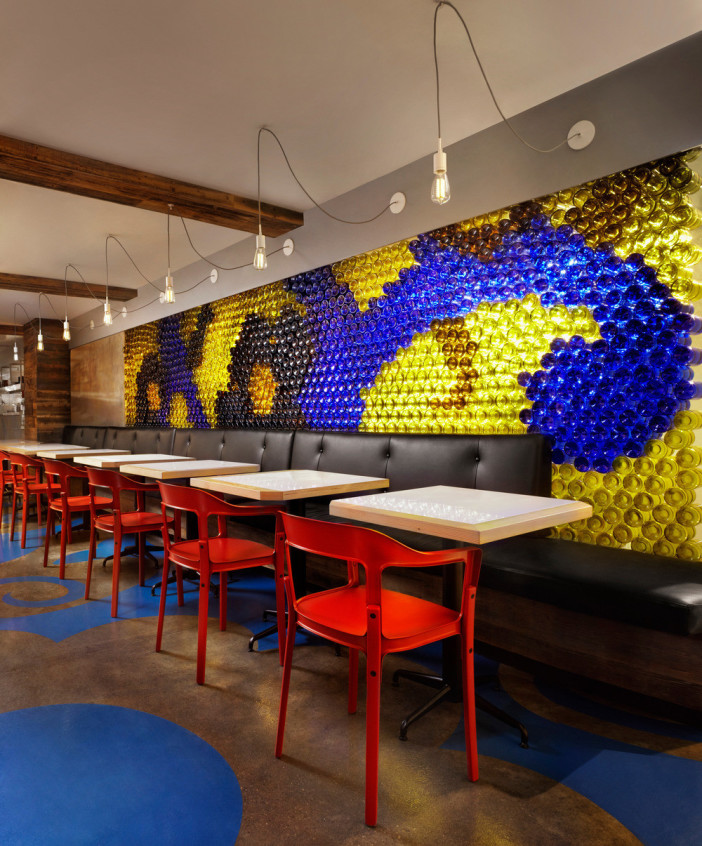 Other essential features include the Corian counter top bar, the bespoke wooden tables, and chairs from recycled timber, the suspended milk crates for the ceiling and the use of aged beer casks around the fireplace. Largely, every aspect of the interior design covers the typical attributes found at a tapas bar, and this bistro totally synchronises with its modern adaptations, beyond doubt.
Photos By : Lisa Petrole Photography