Baxter brings the most eye-catching collection of interior items designed with a fine and balanced blend of modern technologies and amazing use of old techniques. As the company says that evokes emotions with each of its designs, there is no denying about the innovativeness of the collections. Making use of some of best known art techniques, Baxter has been a pioneer in preserving what was about to be lost with the modernization set in. Classy and stunning, each product from the brand is a promise of novelty!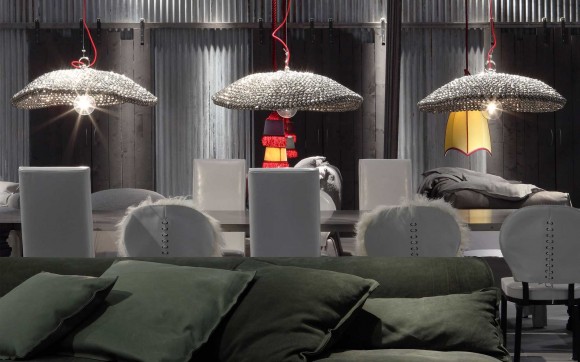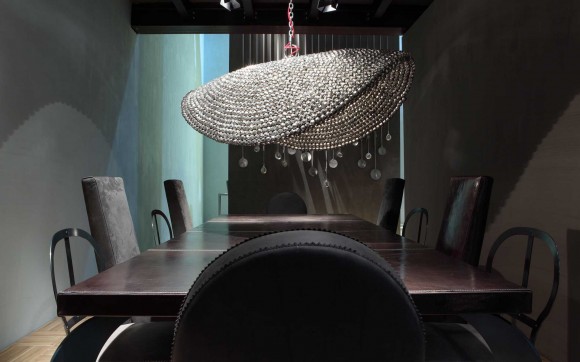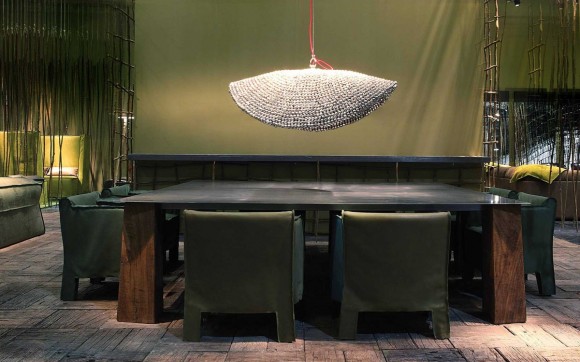 Bell is the spectacular and visually appealing light from Baxter that comes in an asymmetrical design with direct illumination for maximum lighting. The design comes sans any detailing, except for the lampshade that seems to have been designed form tinkles. Ideal to be used in large room over a table or any study table, the design features amazing balance of traditional light techniques with modern design elements. Bell hangs in the modern homes with a design that instantly demands attention.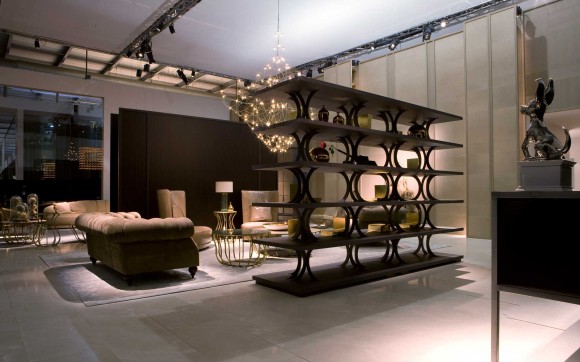 Q2 from Baxter is the perfect design hanging light for homes where illumination is all about style and statements. Giving the feel of that of a chandelier, the design is extremely well detailed with small lights hanging all over the place. Ultimate and just right for large spaces, Q2 can be used in living rooms, dining rooms or even in any space where gatherings are common. Sparkling small lights give the entire design a majestic and royal feel that is comparable with the large hanging lights that were placed in rooms or palaces and large halls. Classy and evergreen, Baxter has to be given golden points for the product.