This beautiful Beach House project spreads on an area of 3,756 square foot on a single level and has been designed by BKK architects, a design studio based out of Melbourne. Located in coastal Victoria, Australia, the house was completed in 2010 and since then has become an inspiration for some incredible interior design ideas.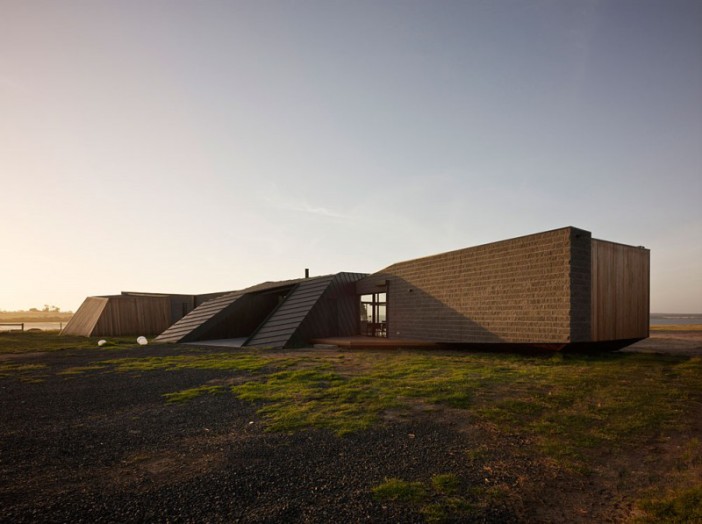 The exteriors: The main beauty of the house comes from the exteriors because the rooms somehow deny but then open up with excellent views. The spaces here seem to fold and open on one another, and therefore there is an amazing sense of connection between the spaces. The entire construction is such that the exteriors are aligned to the wind and sun, and therefore, giving ample scope to make the most of the location. While concrete is a unique choice for the construction, there is also extensive use of wood and glass for creating views from each of the rooms. Then there is the elongated pool that lets owners make the most of the outdoor time.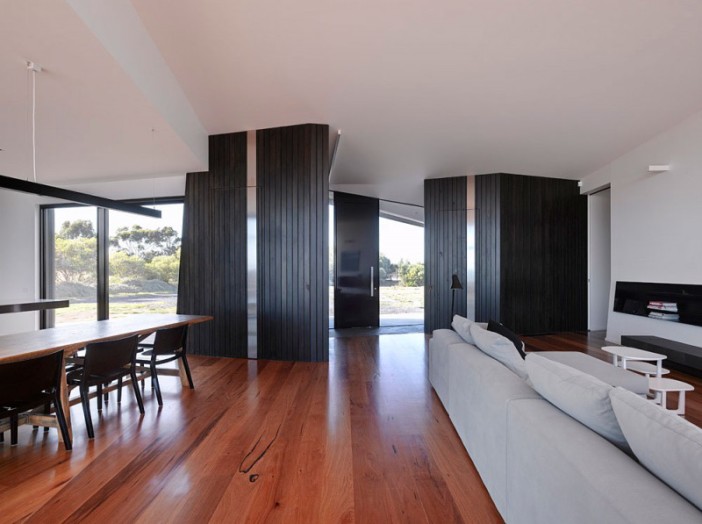 The interiors: The interior of the house is more about wood than anything else, with large glass panels ensuring the best of views. Portions of the house are designed in black, and the flooring has been done in wood for that matched feel. The large extended hallway is designed with paintings and art all along, while some of the living and seating areas have been carpeted for that cozy feel.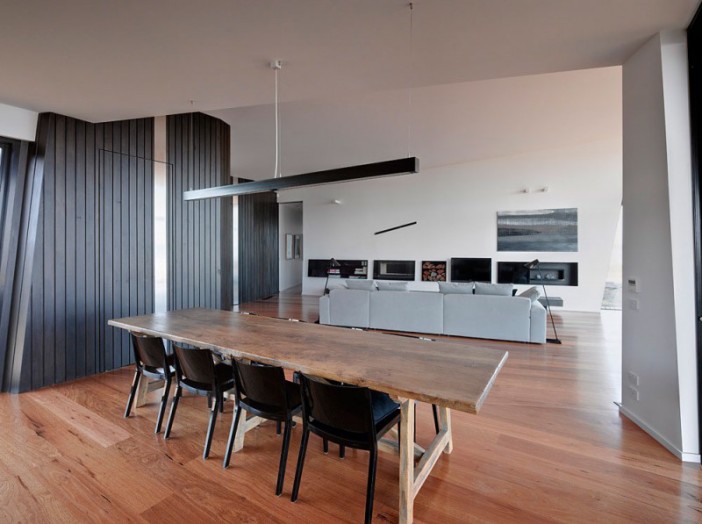 Furniture and lighting: From solid wooden furniture choices to more expansive contemporary couches, this unique house has everything that is essential and offers some amazing furniture ideas to the onlookers. For the lighting, unique ball shaped lights have been used in black for all parts of the house. There is also use of extended low lamps and wall amounted lights in some rooms.
Photos by: Peter Bennetts Photographer