Talk of a dream beach house, and you have the Beach Road 2 Residence located in Jupiter Island in Florida. Designed by architectural firm named Hughes Umbanhowar Architects, the house spreads on an area of 3,600 square feet and is a treat to the eyes.
The exteriors: The design studio has designed it perfectly to settle in the Jupiter Island as an elegant island villa and a charming coastal cottage. Using inspirations of glass, sand and aluminum, the house has been designed in a very appealing theme.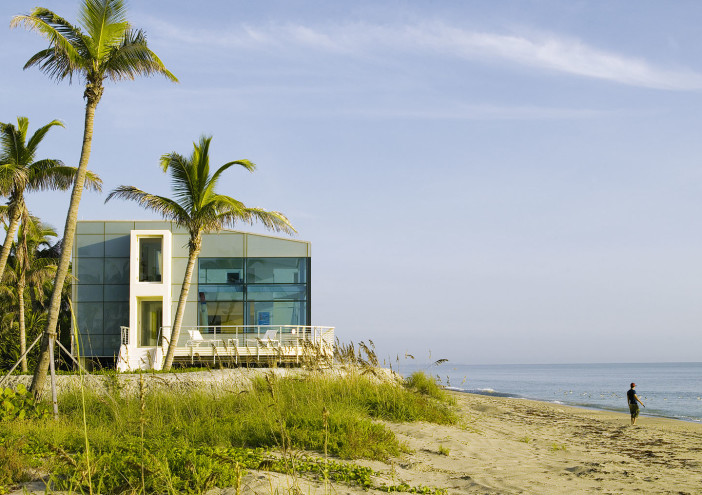 While "aluminum" theme brightens the entertaining space, introspective living space has been enhanced with a "glass" theme. The bedrooms areas are designed in a sand theme. Designed in glass, metal and concrete, the portion of the house facing the sea is a total pleasure to the eyes with views from every corner. In addition, there are open decks that let a lot of air to come in and offer ample space for views and entertainment.
The interiors: The interiors are all in a white theme that seems to be more like a resort. From the plastered walls to the beautiful flooring in white, everything here seems to be flowing like a breeze. The sliding doors of the house open up easily to accommodate more air, where there are open style staircases in wood that join the upper levels of the house. Using blue in small accents, the area has a very stylish upbeat feel to it.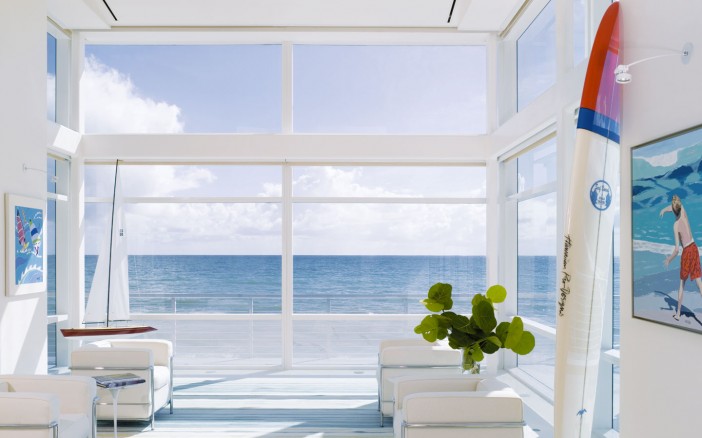 Furniture and lighting: The entire lighting of the house has been completed with LED lights and source lighting as needed, while white rules the choices for furniture, both indoors and outdoors. There are numerous forms, and most of them are in the contemporary style.