This modern home named as the Rao Residence is located in Hyderabad, India. Designed by a popular studio named DDIR Architecture based at Bangalore, the home spreads on three levels with the inclusions of an indoor swimming pool.
The exteriors: The house works for its complete white structure that starts from the exteriors and moves on the interiors. Designed in concrete and painted in solid white, the house has large windows that ensure plenty of natural white light enters the room. Rather than using colors, the design studio has used plenty of plants in and around the house for a uniform balance and natural feel.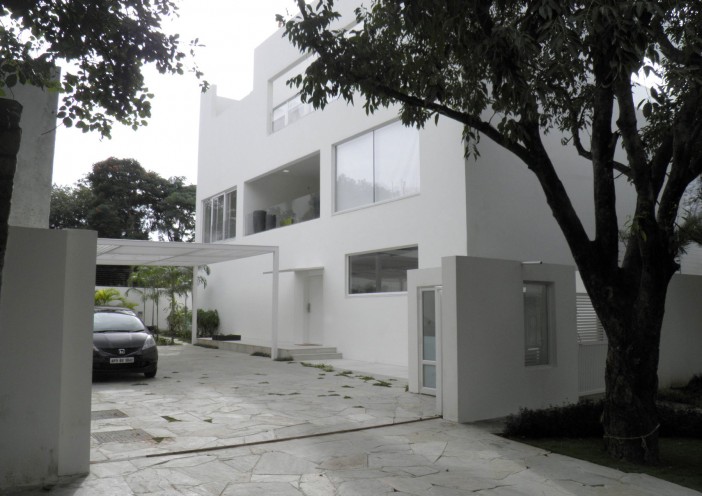 The interiors: Stunning white interiors of the house starts with a beautiful indoor swimming pool and extends to the living areas. The white shade rules again for most of the rooms, starting right from the white plastered walls to the gorgeous tiled/marbled floors. The staircase is one of the unique ones that one can come across with glass steps with a concrete setting devoid of any color and painted in white. Even the pots for the plants are in white, which creates more uniformity in the entire design. The only colors come from small decorative items and paintings used in the living room.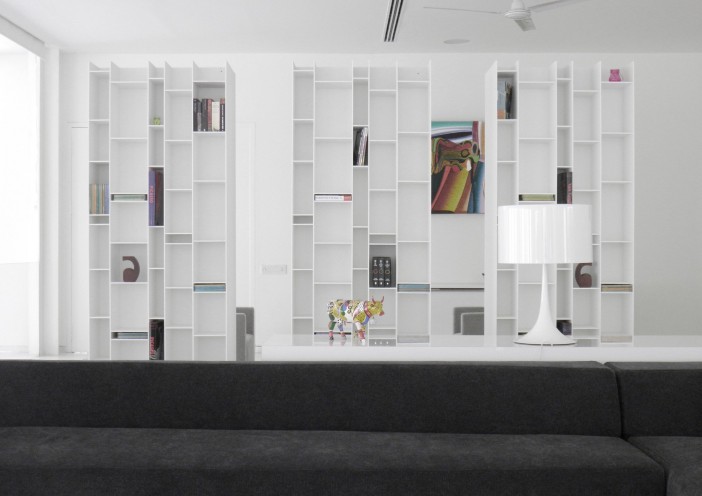 Furniture and lighting: In line with the overall theme, the furniture comes either in black or white, mostly chosen in the contemporary styles. Extended sofas, cozy arm chairs and eco-style furniture for the exteriors are some of the mention-able highlights. The lighting for the house has been done with large size white LED lights along with lamps and freestanding lights.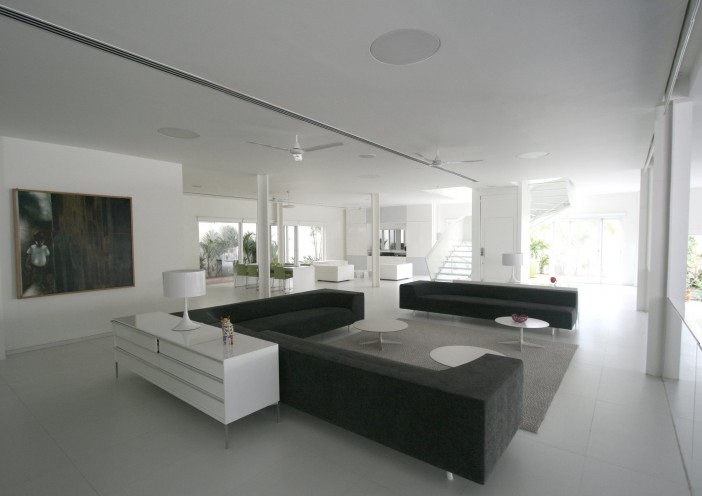 For those looking for subtle themes that are minimalistic yet stylish, this is a perfect example for a modern home.
Photos courtesy of DDIR Architecture