Architecture Plan for House
This Beautiful modern Residence is located in Johannesburg and has been conceived and completed by Design Partnership, a known architectural studio of South Africa. If you are looking for homes that are easy to the eyes, this is the home that has a lot to inspire.
The exteriors: From the exteriors, the house seems to be more of a glass house with extensive use of glass for windows and doors. The facade has a pool and well maintained lawns, ensuring the open air and views are both fresh and likeable. There is a garage included in the house, and the lighting of the walls and exteriors is something worth watching. The main structure here is in concrete, and there are extended balconies in almost all sides of the upper level.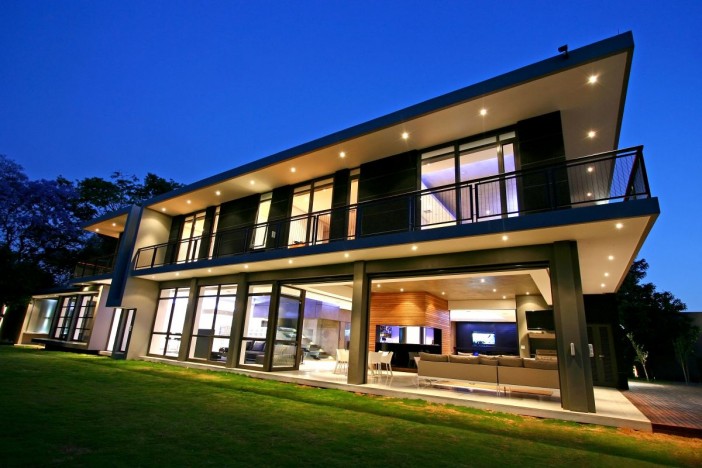 The interiors: The interiors are all about contemporary style living and has plenty of materials in use. The ceilings and parts of the adjacent walls are designed in the same material and finish, while the flooring is mostly in large white tiles. From the entertainment room to the living room, everything here is large with plenty of glass walls around for superb natural lighting. The cabinets of the kitchen and specially created bar room has glossy finish in white and block respectively. Large paintings, decorative items and artifacts adore the walls of most of the rooms.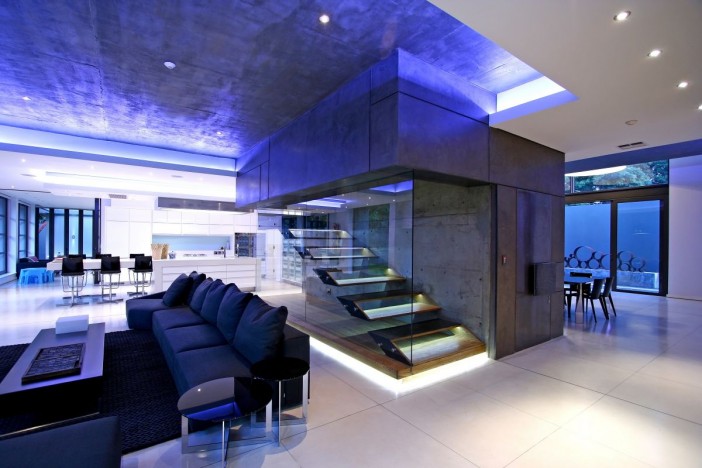 Furniture and lighting: The lighting is mostly about LED lights used extensively all throughout rooms ensuring the light intensity is maintained. There are also many designer lights that have been used widely for decorating the rooms. The furniture elements are mostly in the contemporary style with sofas, couches and high quality chairs and tables around. The choices are in colors and varied!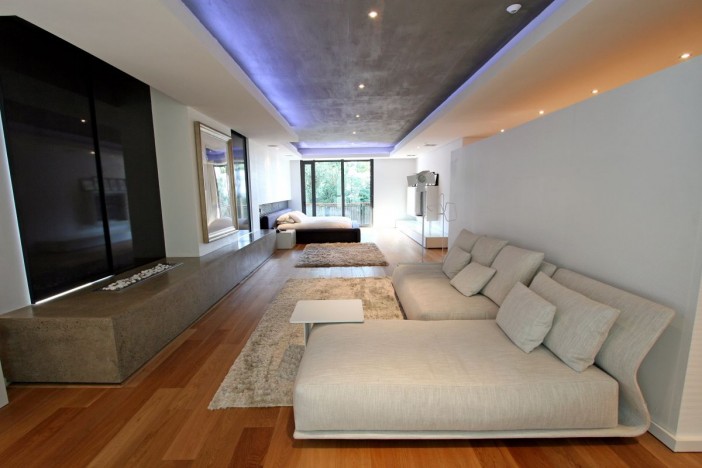 Photos by: Chris Stamatiou