The Safe House is among the perfect contemporary homes that come can come across and is located in a village on the periphery of Warsaw in Poland. Designed by known design studio KWK Promes, the house has a living space of approximately 6,100 square feet.
The exteriors: The beauty of the house comes from the perfect construction that incorporates the best views of the landscape and surroundings. Guarded from the prying eyes of the neighbors, the house has shutters and windows, which can be closed for a complete shell like appearance. Use of movable walls in the house makes it extremely versatile to be opened and closed as needed. The use of a drawbridge only adds more value to the structural designs of the house.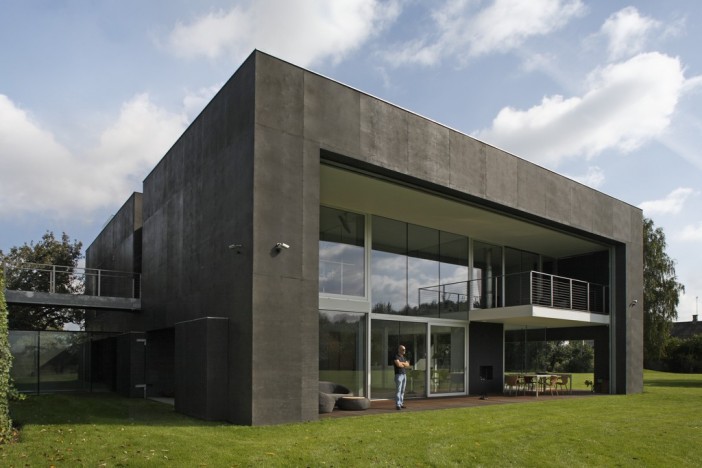 For many parts of the house, the design studio has incorporated floor to ceiling glass walls. Partly using concrete with metals, there is everything one would need. On the southern part of the house, white anodized aluminum gate has been used, which can be used for movie projection. The best of built-in electronic engines have been used for the movable parts ensure complete protection for the family.
The indoors: While the interiors have been kept a secret for the outsiders, the house does feature an indoor swimming pool. The decks outside the house have been designed in wood, while the interior flooring is in marble/tile in white. The plastered walls are mostly in white, keeping a theme of minimalism in perfect modern living.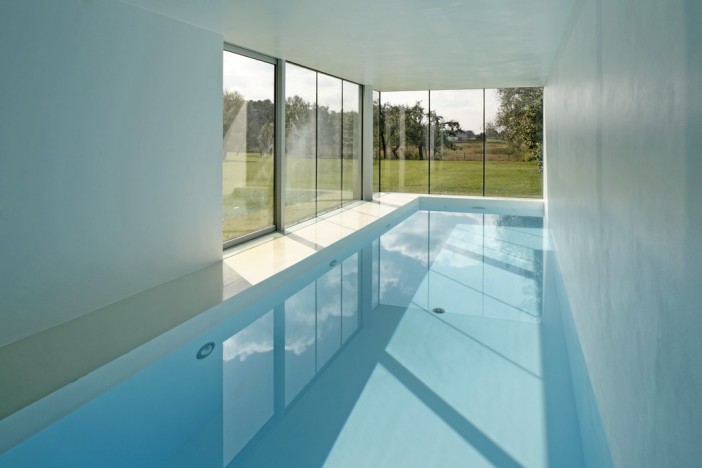 Furniture in lighting: Modern style lighting with pendant lights and LEDs has been used extensively to bring attention to the white interiors. The furniture of the house is limited to straight lines and designs with couches and cozy sofas in use.
Photos: Aleksander Rutkowski