Beautiful Villa Frenay is located in the beautiful and young city of Almere in the Netherlands. Designed and completed by 70F Architecture, the house took around two years to complete and has an area of 4,154 square feet.
The exteriors: The main structure of the house has been designed in a very brick and mortal style with concrete elements used in a good way. Most parts of the house makes it look more like a glass structure with large panels of glass used instead of walls for continuous views around. The outer deck and parts of the open balconies and ways have been designed beautifully with wooden beams that create a very contemporary feel to the structure. Keeping the instructions in mind, the design studio has designed a verandah along the entire length of the building.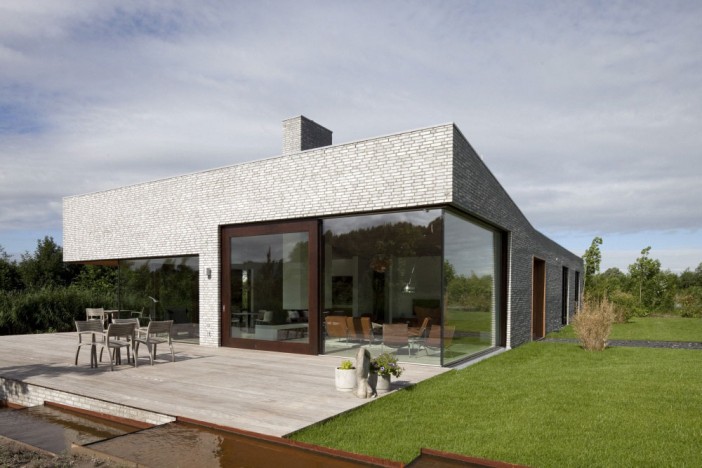 The interiors: Matching the large exteriors, the interiors of the house is all about modern living and in style. The ceilings of the house have been designed in wood in a lined pattern, while the floors are marbled in a gray finish. Within the house, the walls are in a fine and smooth finish in white with large glass sliding doors to separate the places. Some of the kitchen cabinets and wall racks are completed in a dark finish of wood, for a smart balance with the rest of wood work.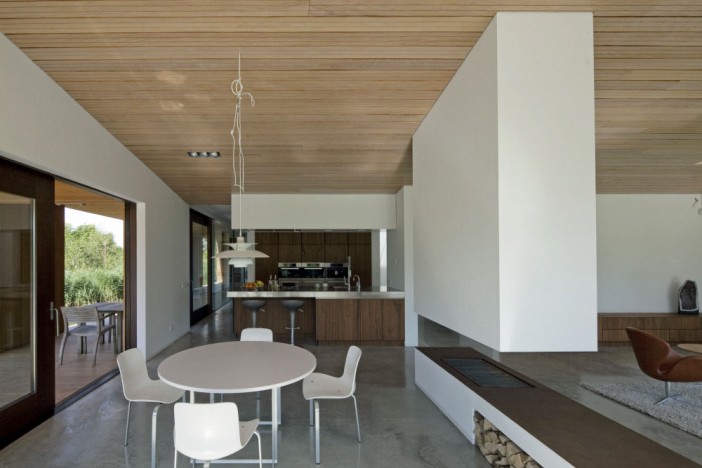 Furniture and lighting: In spite of using wood and natural styles in the design and construction of the house, the furniture choices are mostly in the modern line. There are couches and armchairs that have been used in combination with contemporary style dining set in white. For the lighting, the lights are either mounted within the wooden ceiling or used in the pendant style.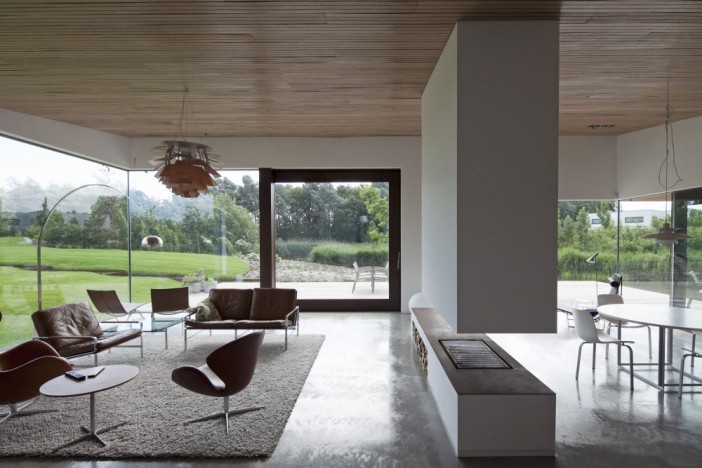 Photos by: Luuk Kramer