Many people have a fantasy and love for Moroccan architecture and interior ideas, which is more about intricate detailing and beautiful use of geometrical shapes and details. The good thing about the Moroccan style interior designing is the lavish and exotic feel that makes it more living a luxurious life. In this particular post, we will talk how you can get this style home and have a feel good factor with rich colors and textures.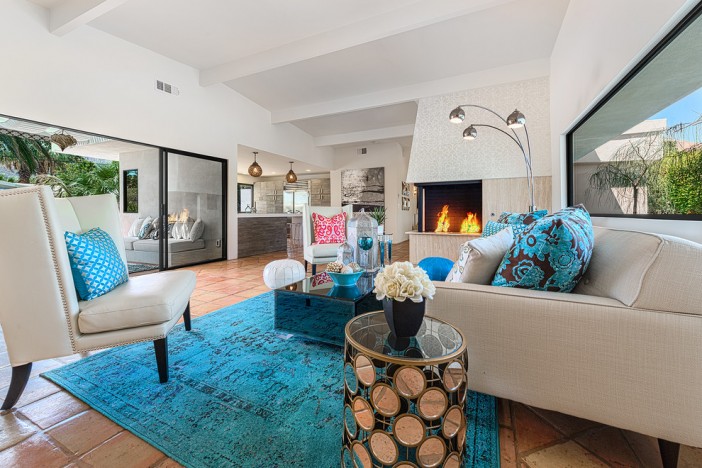 (Image – House & Homes Palm Springs Home Staging)
Unique and bold colors: What makes Moroccan interiors worth a check is the use of subtle and bold colors in a brilliant combination. The colors here are inspired for the locations, which is either oasis and deserts and ocean. Obviously, the colors here are more about blue, green, orange, red and white. Keep the backdrop of the house in a neutral tone like that of cream or white, and add plenty of bold colors of blue or red with cushions, bolsters, carpets, rugs and pillows.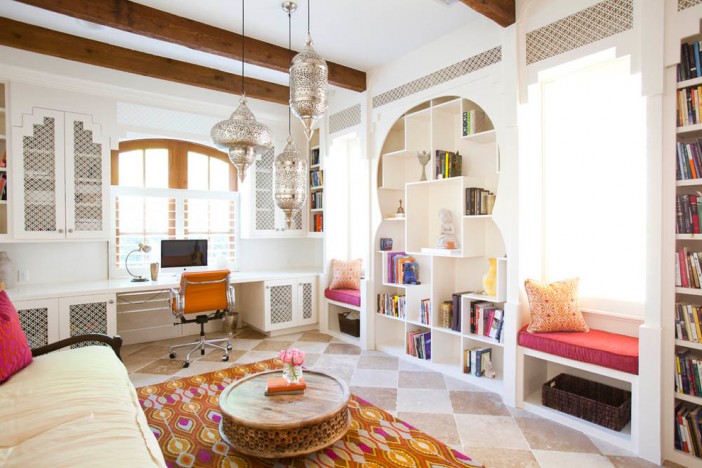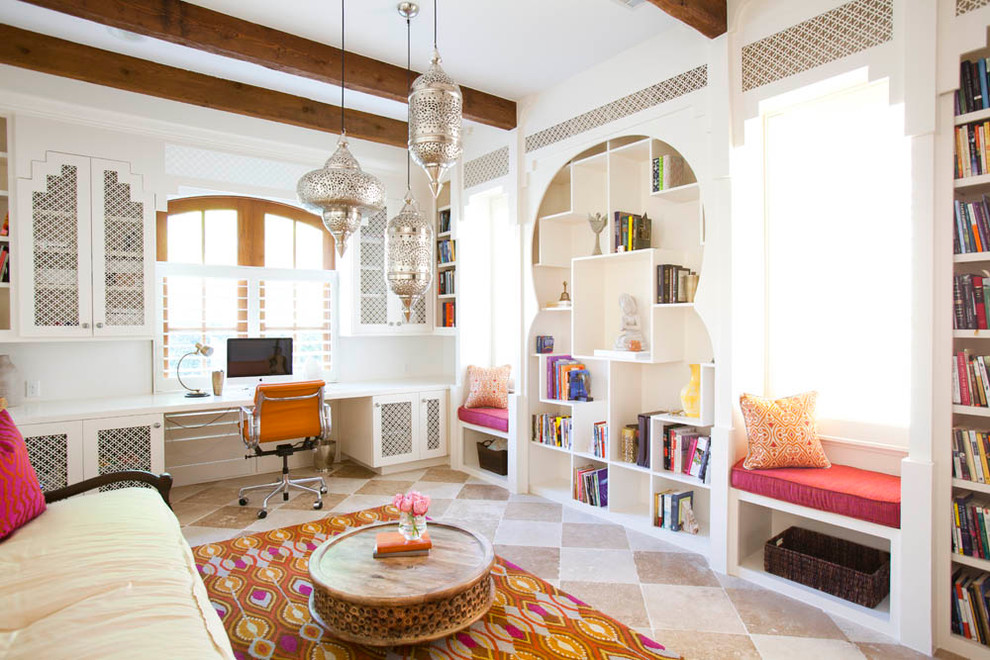 (Image – Laura U, Inc.)
Details in the architecture: The beauty of Moroccan architecture comes from inspirations from the Islamic traditions and there are a lot of religious impacts in the designs of the homes. If you want this kind of architecture, you would think of unique curved doorways and archways in use. You can choose wallpapers that come in cuts and designs in the Moroccan style or else, you need to use paint. It is good to see the feasibility in the long run, when you are doing something permanent to the wall cabinets and doors.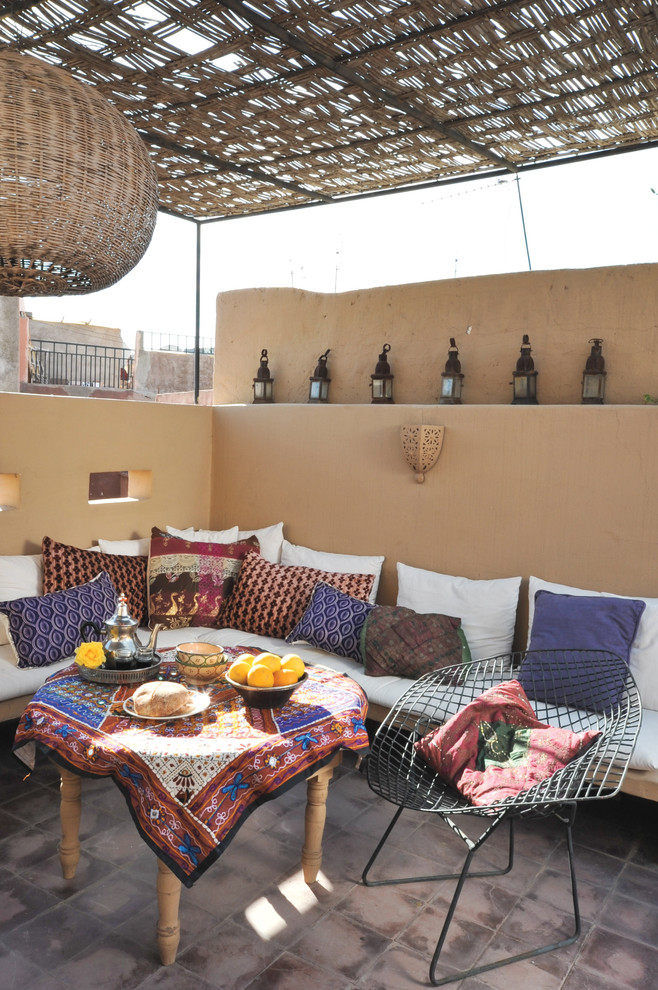 (Image – Workman Publishing/Artisan Books)
The texture of textiles: The drapes, curtains and room dividers in the Moroccan style come in lucid colors and lush fabrics like silk. If you are going shopping for such a look, look for thin and breezy materials in block shades and prints. Apart from using for drapes, you can even choose to make pillow covers and cushions covering from such fabrics for a more dedicated Moroccan look.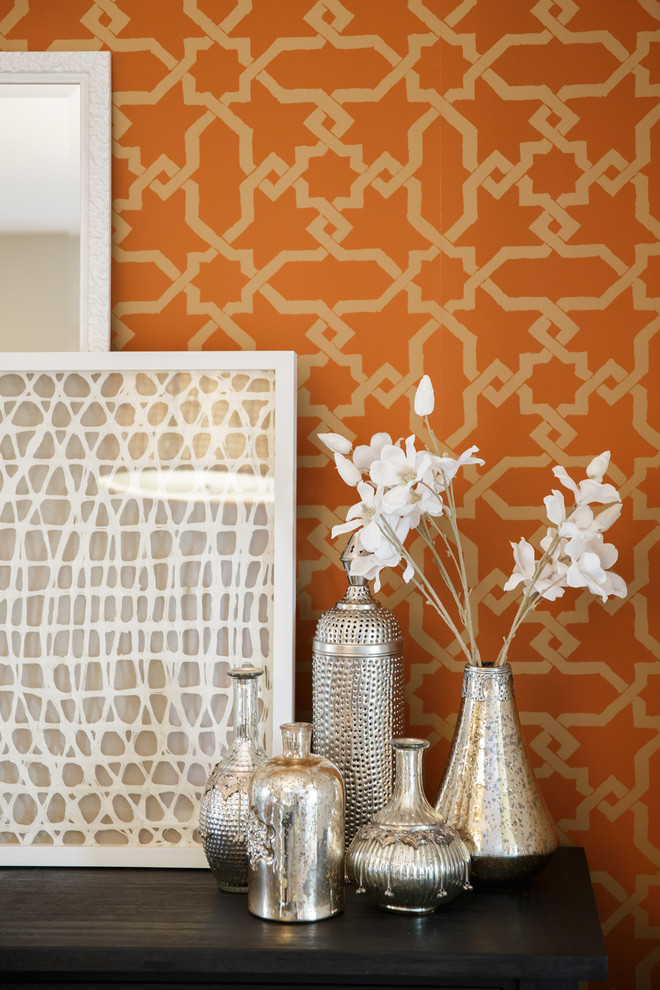 (Image- Natalie Fuglestveit Interior Design)
The beauty of Metalwork: If anyone ever goes shopping for Moroccan artwork, there is no way that they can skip shopping for metalwork. Classy and extremely intricate in the smallest of details, the designs for decorative items meant to be lavish in every sense. The metalwork can be checked in pieces of decoration, lanterns, mirrors, kettles and vases. Of courses, you can check for some amazing trays that are usable and practical. Most of the metal items are crafted by hand, and obviously the costs are always on the higher side.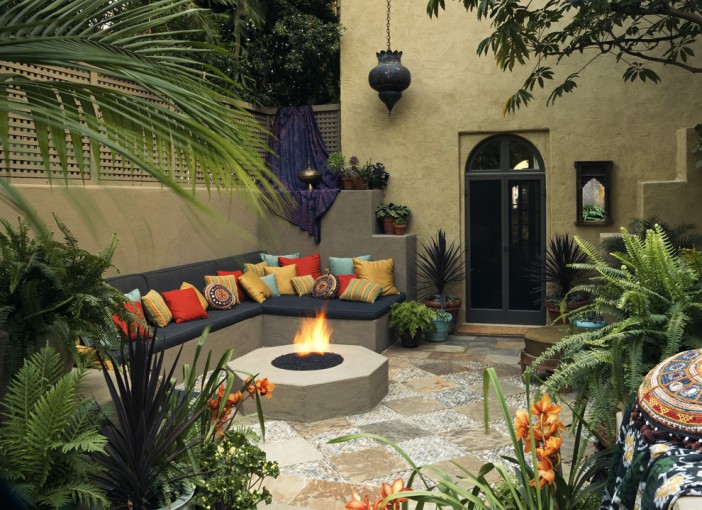 (Image – Tommy Chambers Interiors, Inc.)
Space for Courtyards: Most of the homes in Moroccan style don't always have terraces but you will surely find Courtyards that are placed in the center of the house. If you don't have space in the house, you can use the backyard and place some cozy couches with matching cushions around a small water pool or fireplace. With matching cushions and texture, the look can be perfect! Add a hookah or two more for an exotic feel!