Furniture ideas
The Bellarine Peninsula House has been completed by a well-famed design studio based out of Melbourne, Inarc Architects. Located in the beautiful place of Barwon Heads, Australia, the house was completed in the year 2010.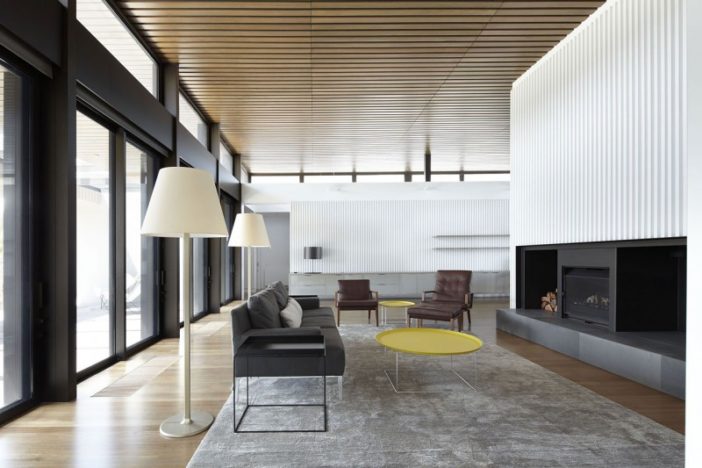 The house has been designed with plenty of natural materials and tones with a kind of dark finish for the exteriors. Designed with extreme passion, the main idea of the house was to include two courtyards on either side of the living area, so as to ensure that the landscape and surroundings can be enjoyed to the best. The palette of materials has not been revealed, but the studio has used colours that are in line with the seaside theme. Among other choices, grey rough sawn timber and dark bronze are prominent, while there is also a very unique of ageing cement.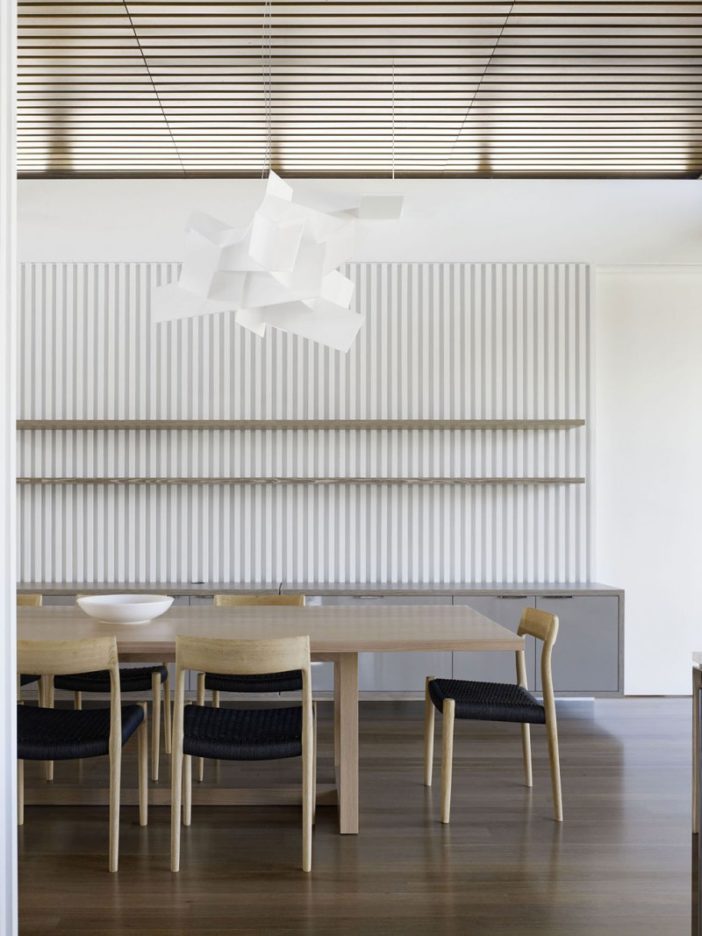 The beauty of the Bellarine Peninsula House comes from the central living area that comes with double height. There are different sleeping wings for the kids and parents, while the courtyards offer stunning views of the landscape. Inside the house, the same kind of theme has been retained, and the beauty of the warm brown tones is amazing to the eyes. Flooring for many of the rooms has been done in wood in its natural shade.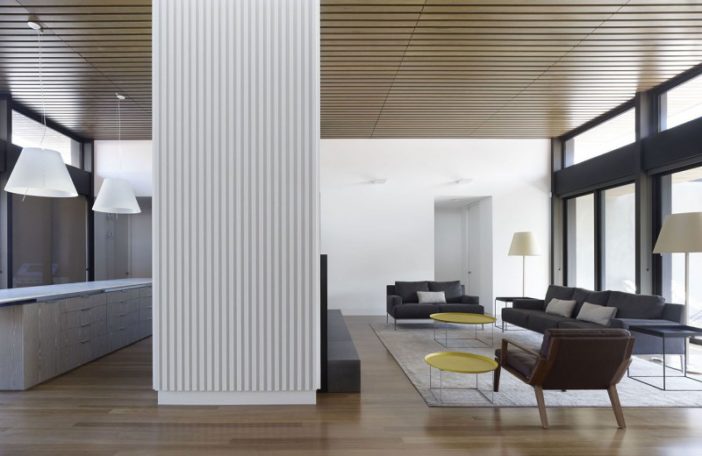 A lot of designer lights, pendant and hanging lights and free standing lamps have been used all around the house, and most of the lights come with white lampshades for that unique feel with the interiors. The furniture ideas and choices are mostly different for each room in the contemporary style and have colour accents as per the needs of the spaces.
Photos by :- Peter Clarke