Bergman Werntoft House is a single story residence located close to Malmö in Sweden in a place named Höllviken. The entire house has been designed by Johan Sundberg Architectural Design, one of the most famed studios of Malmo, with some amazing modern living room ideas.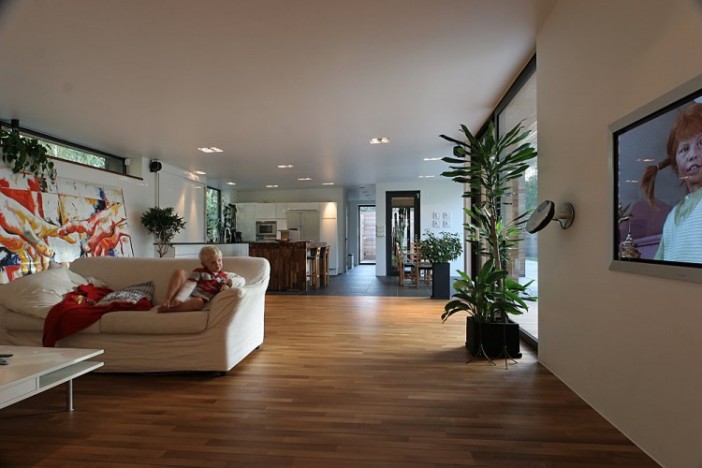 The exteriors: The main idea for the design studio was to make the most of the location, which is in the main area of Ljungskogen forest. The sandy grounds with pine trees around, the house doesn't have too many views to boast of, which is why the interiors have been given more attention.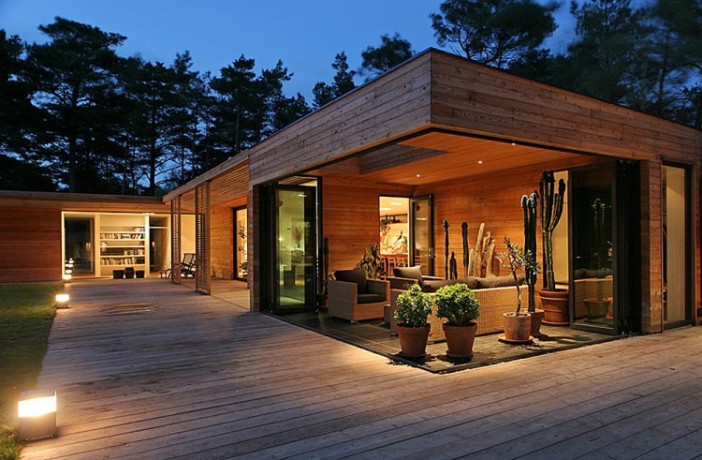 The outer and inner areas have been designed mostly in wood and concrete, with the eastern area having the living rooms and northern wing having the private spaces. Making use of several lightwells, the house gets plenty of light and privacy. The design of the house is such that the wings of the house connect to the exteriors and within themselves.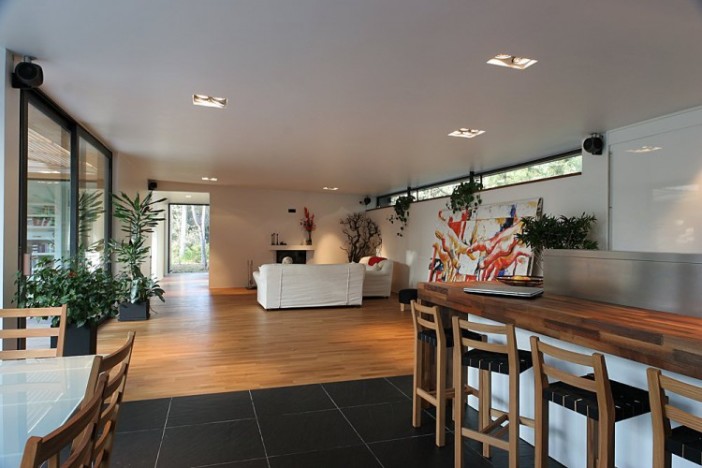 The interiors: Inside the house, the flooring has been completed in wood with parts being finished in tiles, and the extended gallery around the rooms has been used to show paintings. The large 'floor to ceiling' glass walls add more beauty to the wooden and concrete interiors, while the kitchen area in the open style with the kitchen island allows dining space. Potted plants, cactuses and paintings have been used further for more decoration. The house also offers great small living room ideas for onlookers.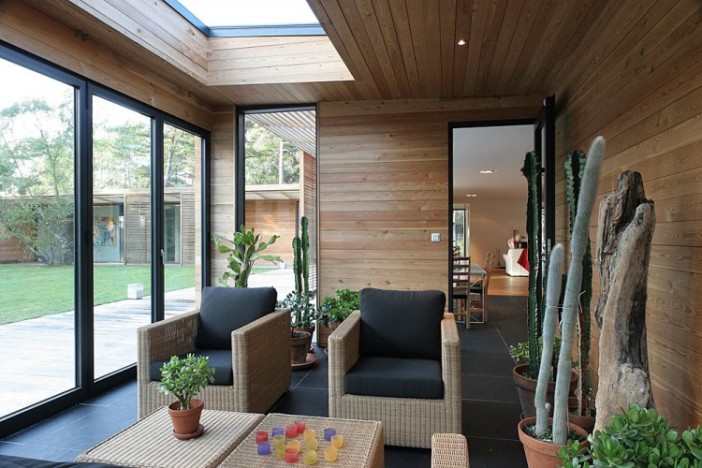 Furniture and lighting: For the lighting for most of the rooms, LED bulbs have been infused in the ceilings in clusters of two and four for better focus on the rooms. The furniture styles are more about most contemporary and classic elements mixed together, with the material being wood or eco style.
A home in the woods doesn't get better than this!
Photos by : Johan Sundberg Architectural