New Architecture Design
The Berkshires XIII project is one of the most stunning modern homes that one would come across in West Stockbridge, Massachusetts. Designed by Burr and McCallum Architects, the house spreads on an area of 4,600 square-feet.
The exteriors: The architects have worked on the house considering the needs of the one family that will be occupying the property. The designing is much on the lines of making the house energy efficient, and the beauty of the construction also comes from the large triple glazed windows. The house features geothermal heating and cooling and rates the highest on Energy Star. The topmost level of the house includes a terrace along with the guest suite. The large lawns on the exteriors are also among the most exciting things!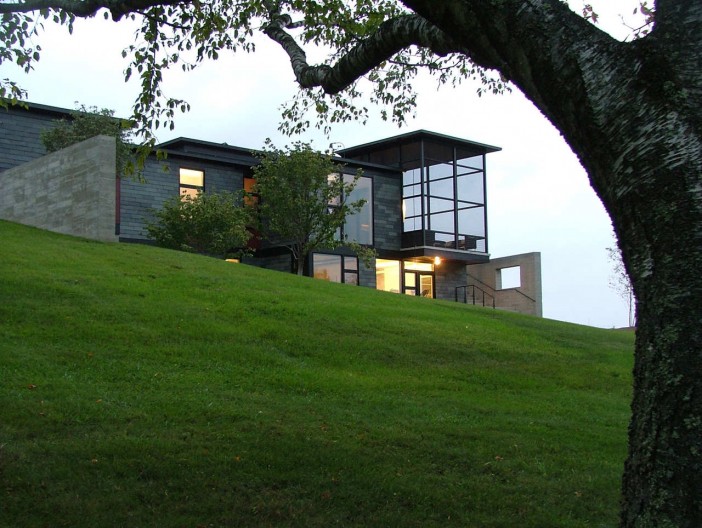 The interiors: If the exteriors are designed to ensure energy efficiency and airing, the interiors are designed in the contemporary line with style. Parts of the flooring have been completed in wood, while other large portions have been completed in marble. Matching the while and smooth finish walls, the beams of the windows and doors are in metal in a black finish. A lot of paintings adorn the walls of the house, which is worth a style statement mentioning. Wooden staircase leads from one level of the house to another.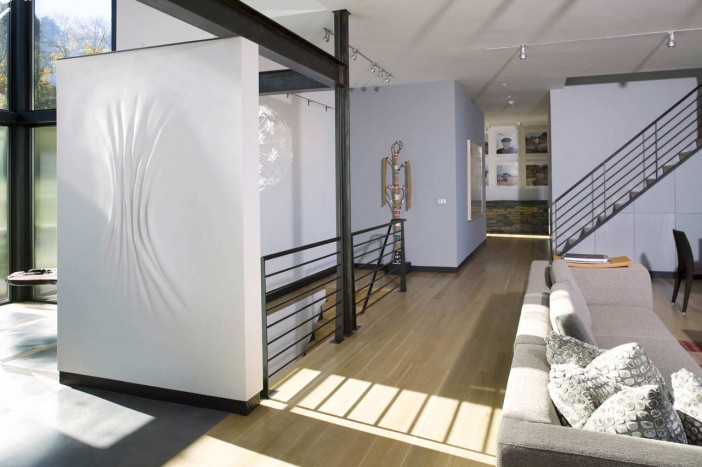 Furniture and lighting: Lights around the house are all about blending different things rightly, so there are wall and ceiling mounted lights with free standing lamps. For the furniture, the looks are more about modern looks with cozy armchairs, recliners and stylish beds in a smooth blend. The textures and colors of furniture elements are varied throughout the room with new looks in each room.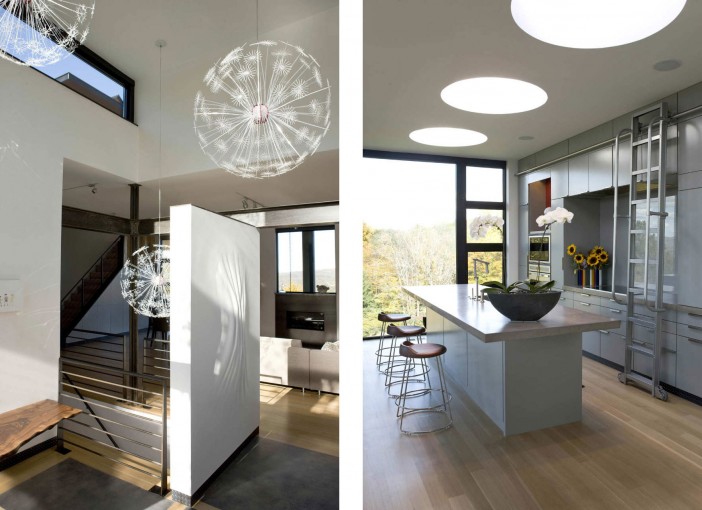 Photos by: Michael Lavin Flower