Canadian designer Paul Bernier has designed the Bernier–Thibault Urban Home, which is more of a renovation and remodeling project. Located in Plateau Mont-Royal neighborhood, which is in Montreal, Canada, this, is a single home residence for four people.
The exteriors: The designer has added two boxes for letting two additional rooms with the entire design completed in wood and glass. While one of the boxes was added to the ground level, the other one was used on the roof. The use of wood adds more charm to the original structure of the house, which is mostly veneered in brick. The garden box serves as a playroom for kids and is connected with the main living spaces. Adding green roof on the top, the additional room almost merges in the surroundings. The sliding glass walls further ensures the airing and lighting isn't restricted.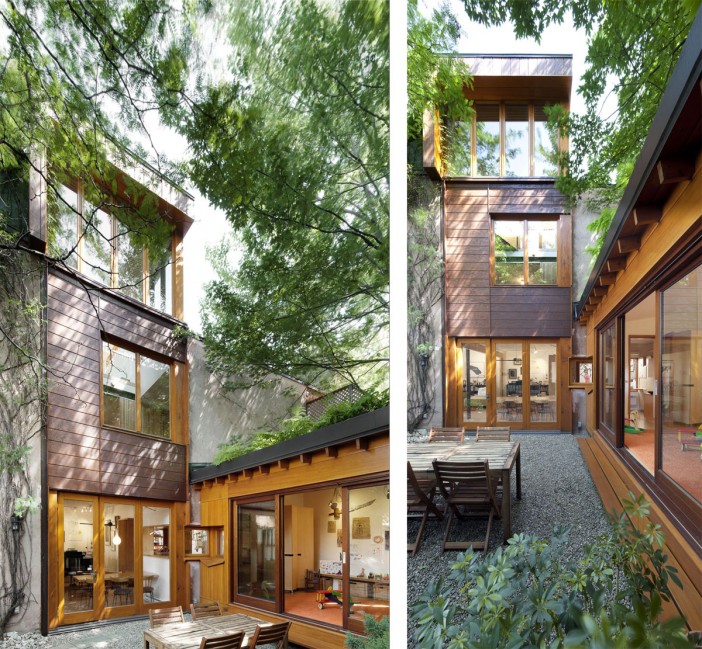 The interiors: The design of the interiors is designed to match the beautiful wood work. While cabinets of the kitchen are designed in a natural shade of wood in raw style, the flooring is also in wooden planks for a touch of matching subtlety. The large windows of the house in glass bring in sunlight to each corner. The stylish open style staircase with wooden steps leads to the upper room that has been designed with a box.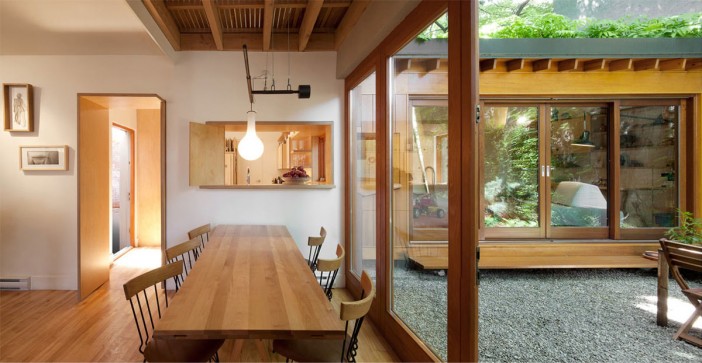 Furniture and lighting: Keeping in light with the needs of the house, most of the fixed furniture elements in the house have been completed in the same shade of wood as the flooring. There are office desks and sitting benches that are added to the required rooms. The designer has also worked on adding modern elements with recliner chairs and seats. For lighting, a mix of pendant lights, source lights and table lamps has been used in variance.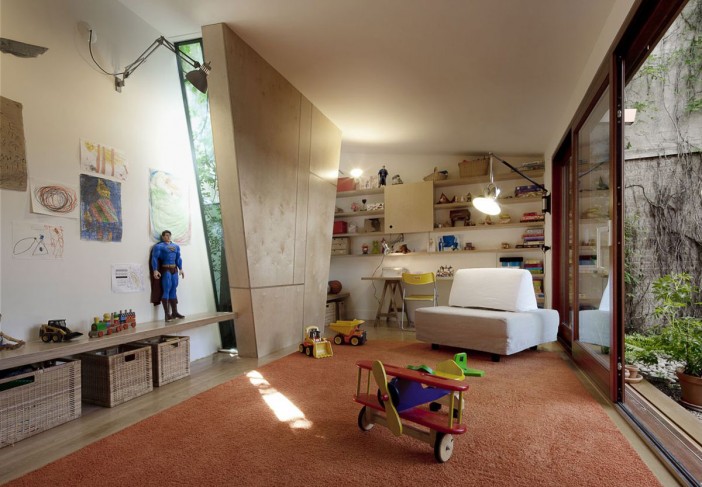 Photos by: Marc Cramer, Paul Bernier and Vittorio Viera