Berrydesign provides you with their bespoke collection of Oak and Walnut dining tables that are carefully considered for both practical and aesthetic needs. Here's where you can find the best dining table in simple strong lines, which can be either a fixed top or fitted with a variety of extension systems to create a large dining table. Choose from a range that accommodates all room types and sizes and includes space saving dining tables, extending tables, round tables, oval tables, square tables and rectangular tables.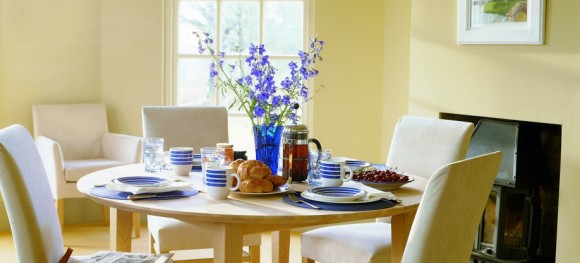 When little cramped on space then the Bridge Round and Oval Table is the choice for you. A small round table with four chairs is ideal for a compact dining room or breakfast corner. The accompanying Bladeback chair is modern and suits the minimalistic design. Centre pedestal design has advantage of creating room underneath but tapered legs give a pleasantly refined appearance.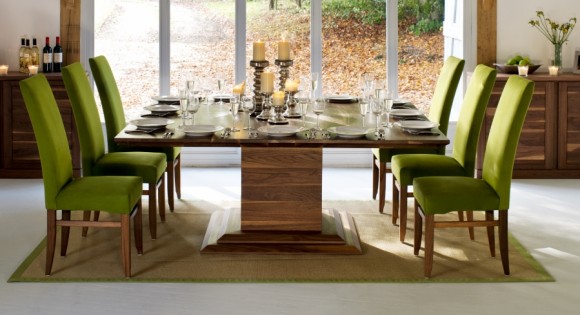 A large room can have few focal points but the main eye catching point will be the table. Regent Square Table is one such stunning table that gives style and comfort to a larger room because of its graceful pedestal and wide spanning top. There is ease of sliding in and out because of the pedestal and the Taperback upholstered chair which lends a formal and contemporary feel.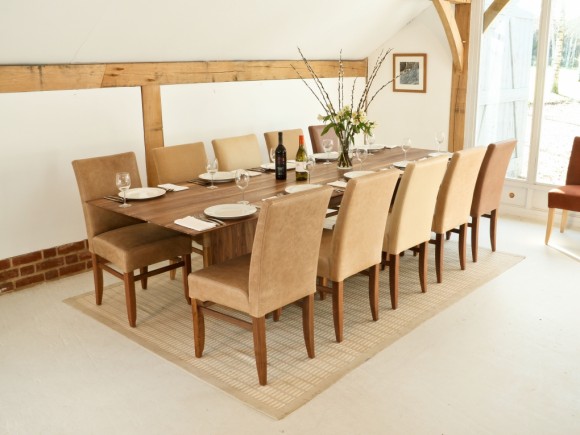 If you want to create a dining experience that is grand and unconventional, then you need a contemporary table like the Slide Rectangular Table that is designed to bring light and grace to your room with super slim vertical panels acting as legs and giving the table top a floating feel. The Shortback wide webbed chairs compliment the table and have an informal and practical design to them.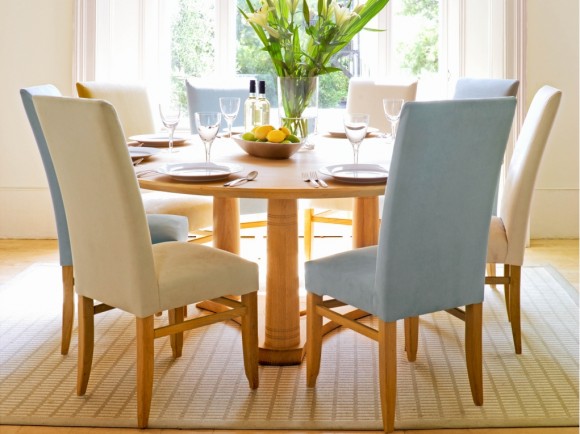 Complete your dining room with signature pieces to cherish your dining experience. Straight from the round table collection Circa III is the gorgeous new addition. The table has a large diameter and the base consists of three magnificent columns secured to an elegant tristar base. Quiet a stunning center piece! That allows maximum stability and airspace for chairs.
Air Rectangular Table is an extremely slim dining table design available in both fixed and extending top. The wood grain gives a graceful waterfall effect as it flows over the dining table edges and down the legs. Its long and lean fine lines will extend and streamline any room. Classic Rollback or Bladeback chair will provide fantastic comfort and is suitable for both formal and informal dining.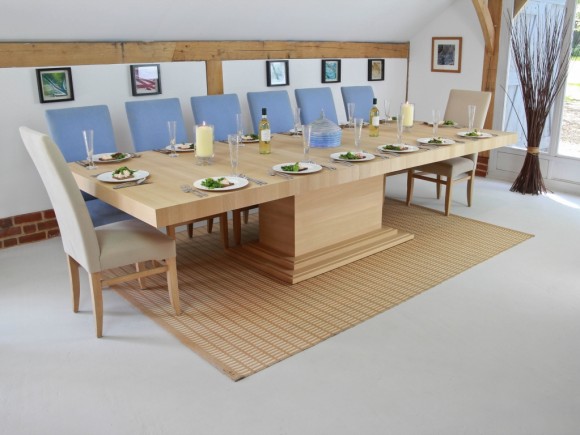 Middleton Large Table is a fabulous substantial design which gives a clean modern uplift to square and rectangular tables, supported by its gracefully stepped center pedestal base. The huge scale of this table works well not only with Taperback chair but is particularly luxurious when teamed up with Laidback armchairs. Celebrations become royal and grand when your room is decked with this large table.
Vision Rectangular Table is indeed a genius design requires very high precision due to the long curves. Designed to look like a boat, this contemporary dining table comes made to measure and brings in an added perspective through its graceful curves and proportion. Team it with Taperback chair for a sleek, contemporary look. This table looks wonderful in both large and longer rooms.
If it's hard to make a choice between small or large tables because of the room dimensions then Home Taper is the perfect solution. This extending table has a sliding top that looks fixed because it is stored inside the table and is practical for small and large dine-ins. The table top and legs are tapered and the look is incomplete without the Shortback upholstered chair which is practical and comfortable.