Ritz Exterior Design has worked many kinds of architectural projects, among which Bicton remains one of the best works. Located in the picturesque location of Perth, Australia, this is a property that offers extravagant views and has river running adjacent to it. The main attraction of this eye-catching riverside property is the façade that is more like a space of its own and works perfectly for the main design of the house. The large terrace looks over to beautiful surroundings, and the rear side offers the views of Swan River.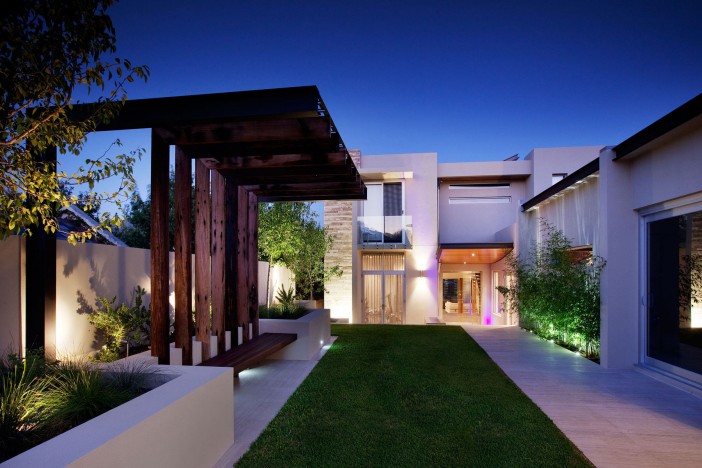 The rear side of the house has been given special attention with spaces tiered together. There is a fine dining space with a private oasis featuring built-in seating arrangement and an outdoor fireplace. Just below the stunning dining area is the pool and spa area where one can relax by the beach and have fun with the beautiful views of the river. The wooden flooring around only adds more beauty to the location. Even though the spaces are tiered, there are minimal steps used in collecting the floors, ensuring they look more like a large space. Around the house, the planting has been restrained for reducing maintenance and enhancing water use.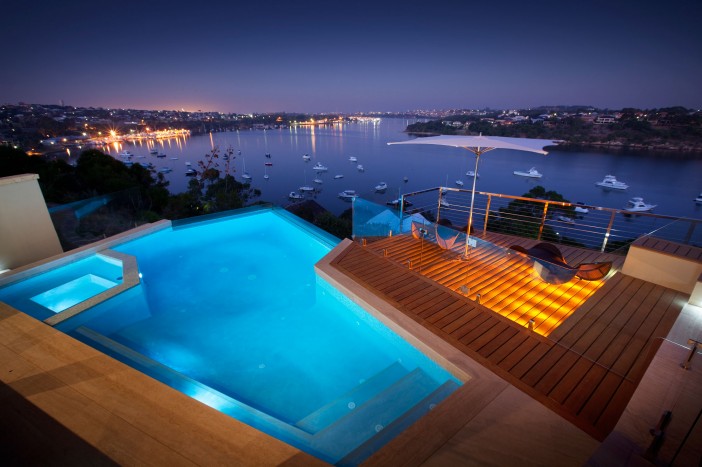 Moving on to the separately done interiors, anyone can say that the house is more about sophisticated living. For the dining is outside and some other options of the house, solid wooden furniture has been used, while for the exteriors classy wicker furniture has been chosen. With soft and stunning lighting used on all parts of exteriors combined with stylish glow of the bright lights of the interiors, the house talks a great deal about doing the style right.
Photos by: Ron Tan