The Bill's House project is located in Sydney, Australia and has been designed by Tony Owen Partners, a design studio based out of Chippendale. This is a modern style residence on two levels that is made of concrete and glass with unparalleled architecture and interior design ideas.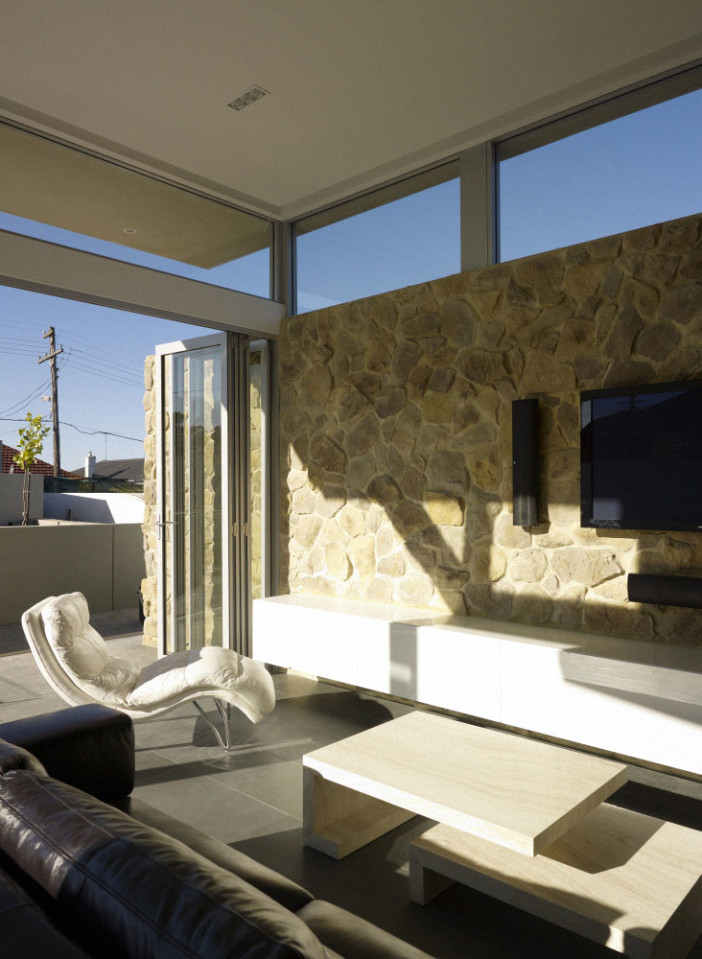 The exteriors: The house has been designed mostly of concrete and solid construction and has influences of Mediterranean Architecture in many ways. The shell forms are one of the main attractions of the house and are reflective of the fishing boats in Greek Islands. In line with the needs of the client, the house was designed to connect with the large outdoor space. Keeping 'L-shaped' configuration, the house was designed to have the levels of sunlight, and there is the central courtyard that allows light to come in the middle of the house.
The interiors: The entire house is amazingly well designed with the large central staircase being the highlight, which connects the levels of the house. The kitchen and living areas are merged together with the large outdoor room, bringing in a visual flow of space. The main theme here is more in the black and white style with the black being used for some walls and most of the flooring. Using an indoor/outdoor fireplace, the main living room and the open outdoor areas have been connected. The white polished kitchen surfaces and cabinets add in an extra dimension to the black marble flooring. Some aspects of the design can also be used for small bedroom ideas.
Furniture and lighting: With mirrored looks, the house features a lot of fabric clad structures with some stunning choices for furniture, including reclining daybeds. For the lighting, the choices include LED lights with chandeliers and other designs for a very glamorous feel by the night.
Photos by : Tony Owen Partners