The BL House project is located in Londrina, Brazil and has been completed on an astounding area of 5,220 square feet. Designed as a contemporary home, the house has been done by popular studio Guilherme Torres of São Paulo with a lot of attention to the minutest of details offering some incredible living room and kitchen interior design ideas.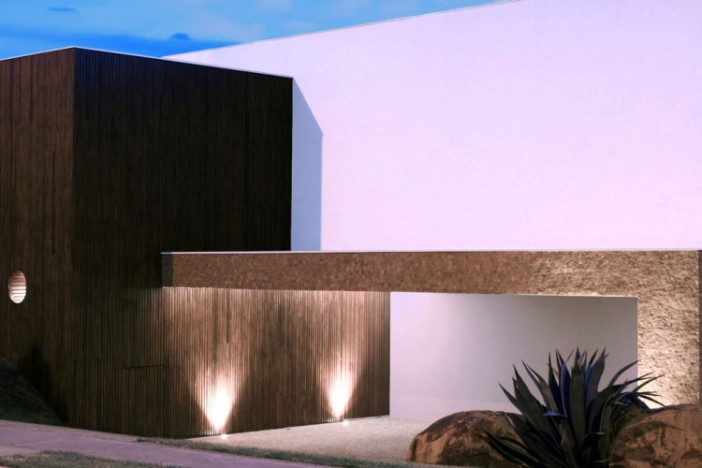 The exteriors: The area and location of the house demanded extreme care, which the studio has worked in to the best. The social areas have been lowered for ensuring a safe but amicable distance from the owners, which, in turn, works well for the plenty of natural light needed. The house has an extreme level of privacy and most of the structures are designed to hide in the extreme functions. Using a wood box, the main elongated structure has been parted, which also contains the stairwell, service area entrance and the main entrance. The entire structure and doors have been wainscoted for concealing in the composition, while the garage comes with a gentle slope that has been paved with stones for a smart and contemporary appeal.
The interiors: The main construction of the house has been completed in wood, stone and masonry, with the use of metal structures that makes the house completely light. Parts of the living room are designed in glass and aluminum. The bedrooms have French windows, while the brick pillars are designed with sisal rope coating, common in most parts of Brazil.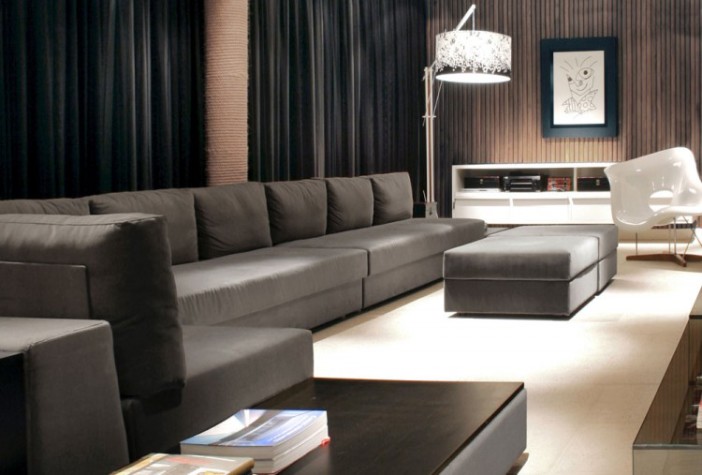 Furniture and lighting: The furniture of the house is extremely expensive on the contemporary line, while the lighting is a blend of many things. From large freestanding lights to ceiling mounted LEDs, there are plenty of choices that bring attention to the extreme furniture and interior detailing.
A perfect modern home with the perfect features!
Photos by: Beto Consorte