The Black Teahouse project has been completed by A1 Architects, a known studio based out of Prague. Located in the city of Ostrava in Czech Republic, the house spreads on an area of 35 square feet.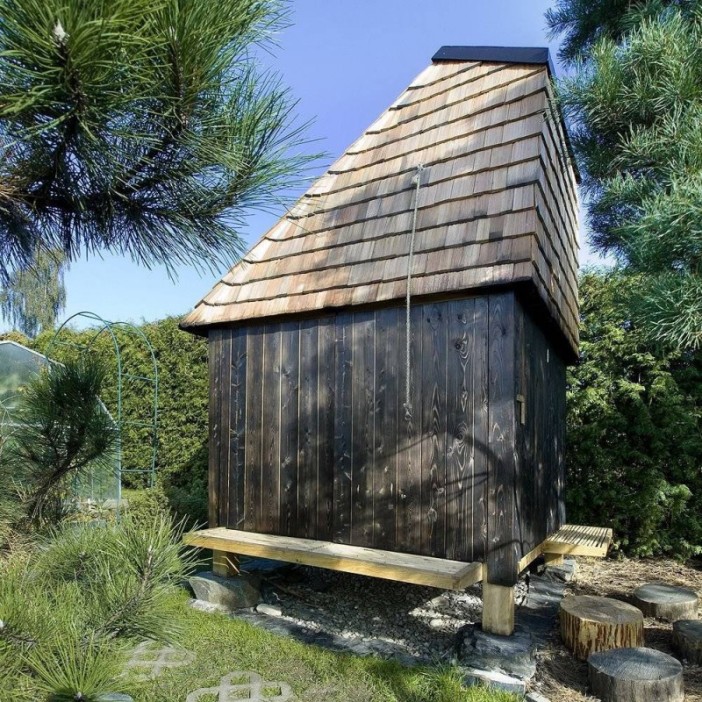 The exteriors: The minimum space that was available for the tea house was among the major challenges for the designer, which the studio has completed to detail. It is among the smallest teahouses in the world for now and has been designed to accommodate two guests and host. The roof lining of the house has been designed in the dwarfed style, while the view of the house is towards the charming garden with an option of adjustment via outer shutters and sliding windows.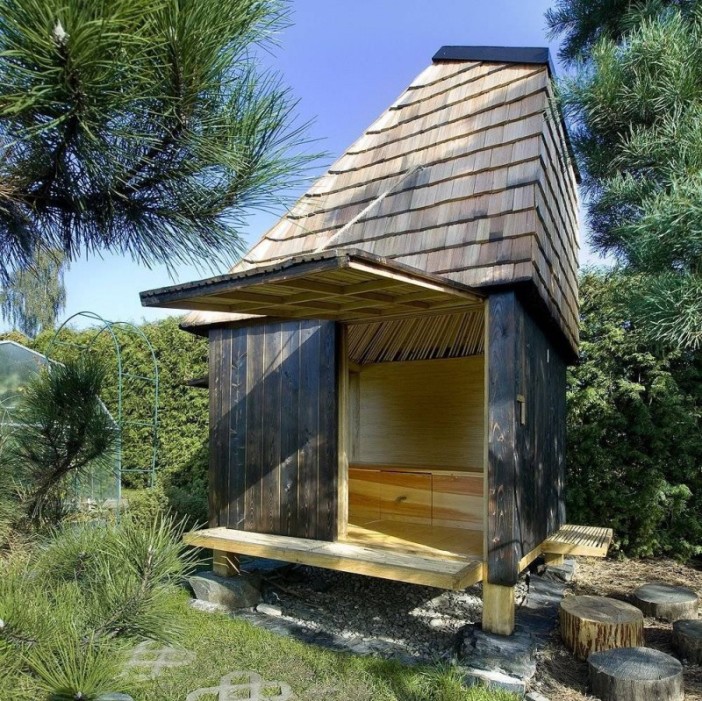 For the material palette, the designers have opted for the most natural ageing materials such as oak structure standing on dark grey stones for that warm and styled finish. It provides some awesome design ideas to all those, who want to have a tea house in their garden.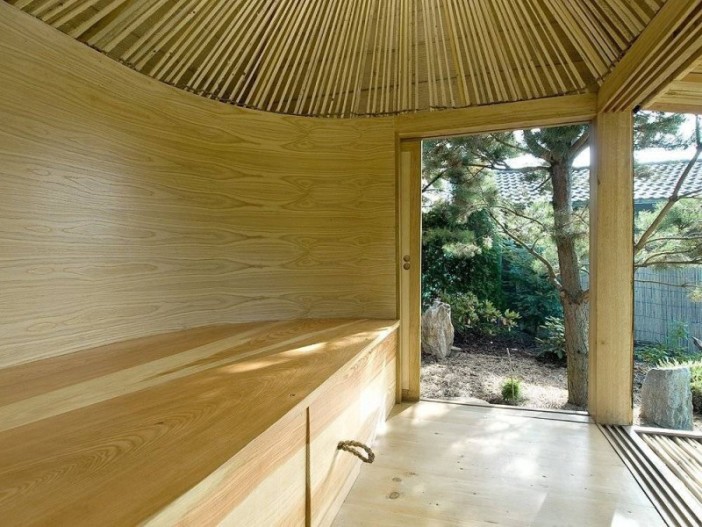 The interiors: The main inner walls of the teahouse have been designed with oak plywood for ensuring a very private and green feel that is otherwise missing in most similar designs. The elongated version of the extended feel of the upper area makes the house extremely endearing and easy to the eyes. The complete wooden structure and lining are the main highlights with the color and textures playing a special importance in the entire design of this teahouse.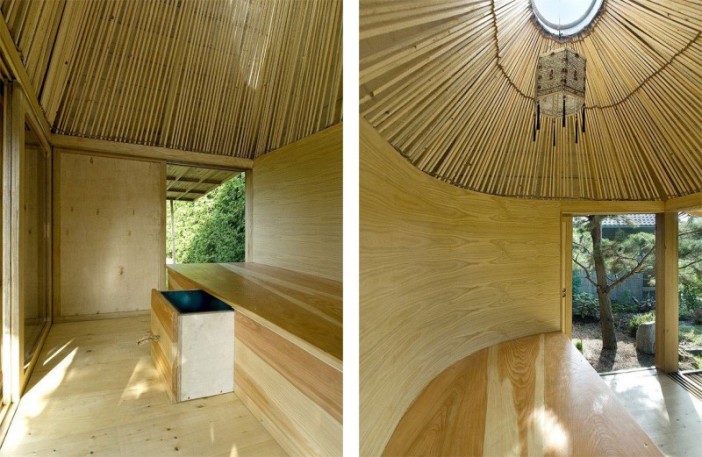 Furniture and lighting: A hanging style pendant light with matching lampshade has been used as the main light source, but during the day time, the teahouse enjoys best ventilation and airing. The guests can enjoy the pleasure of sitting along the elongated bench, whereas the host takes on the main seat for a balanced seating option.
Photos by: A1 Architects