The Brentwood Residence (Luxury Residence in Los Angeles) is a large sprawling house located in Los Angeles, California. Designed by famed design studio in collaboration with interior design studio MLK Studio, Belzberg Architects, the house has as astounding area of 12,000 square foot and features a guest house, a large swimming pool and a tennis field. In spite of a beautiful location, the buildable area doesn't offer much view, so the design takes inspiration from within the landscape.
The exteriors: From the exteriors of the house, the design seems like a home with contemporary elements. There is a large open living area close to the pool along with beautiful paved ways and steps that ensure the beauty of the home comes right from the exterior design. The swimming pool is exceptionally well carved and looks beautiful with surrounding paved way and furniture.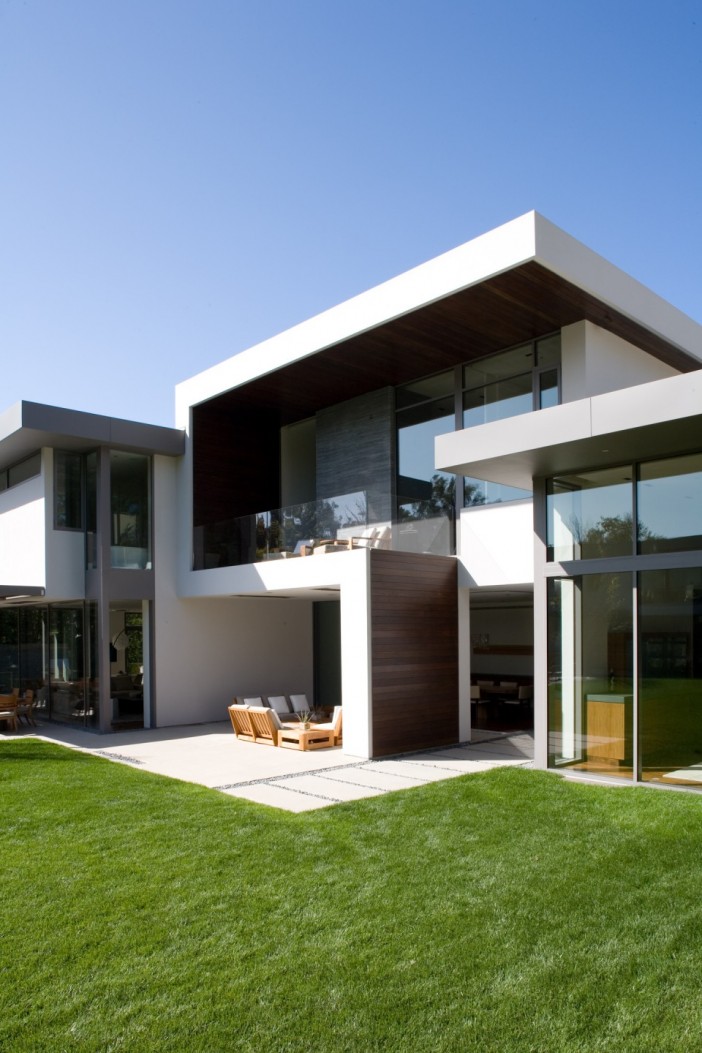 The interiors: The plush interiors of the house are a clear indicator of the level of luxury desired by the owners. The home features varied layers and textures and amazingly large enough to accommodate all of them. Completely wooden floors with carpets used in majority of the living area combined with large glasses used for maximum airing and lighting and a wooden staircase that complements the beautiful glass railings. With use paintings and beautiful artifacts, the house looks more like a collection of things than just a residence.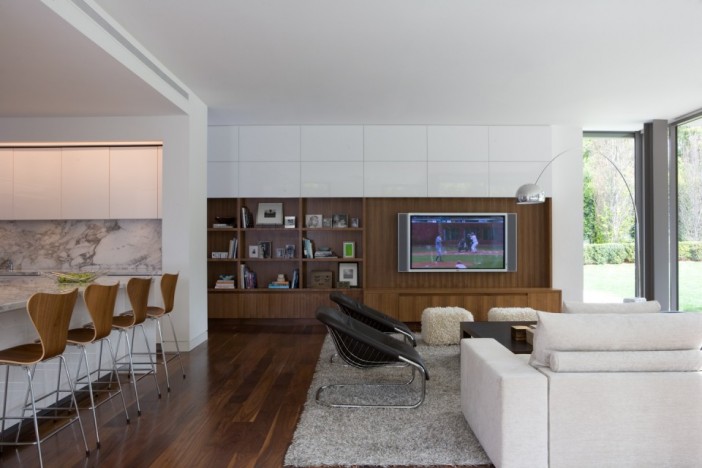 Furniture and lighting: Contemporary style furniture in mixed materials like wood and metal with lavish soft fabrics gives each of the rooms a distinct identity. From cozy sofas to beautiful cabinets and wardrobes fixed along the walls, there is symmetry in every corner. The lighting is equally beautiful and stunning and works well with use of sophisticated pendant lights, hanging chandelier style lights and lamps in mixed balance.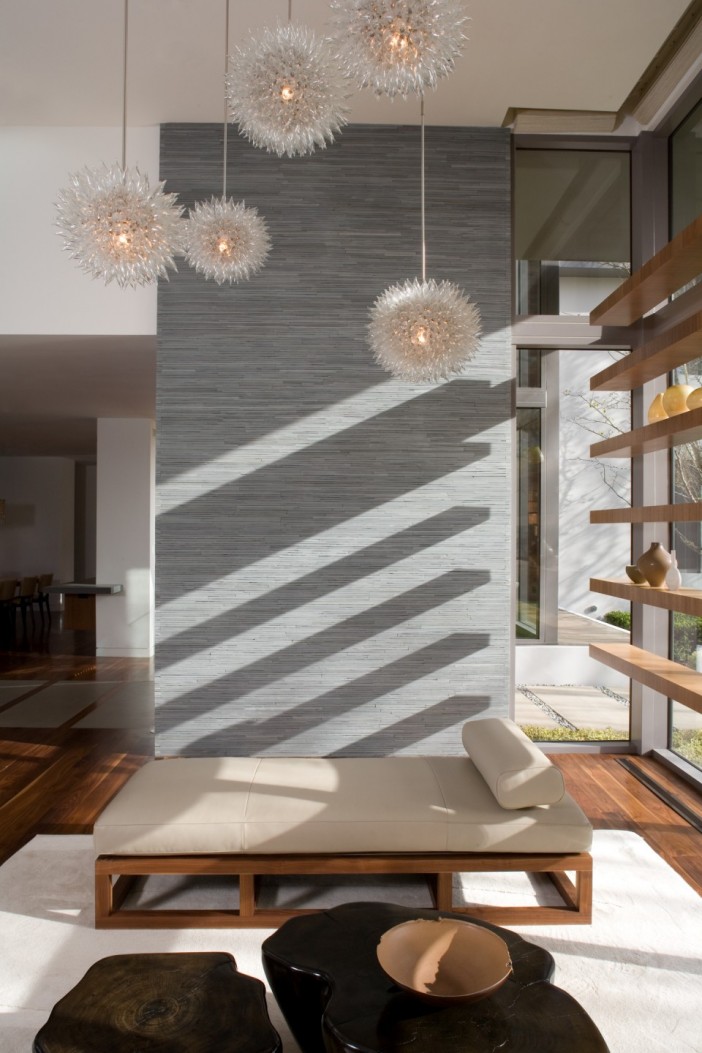 Truly a luxurious residence!
Photos Courtesy of MLK Studio