The beauty of the modern homes comes from the unique design ideas and concepts that the designers bring to the forefront. Design studio Stanley Saitowitz | Natoma Architects based out of San Francisco has designed the stunning contemporary home named Bridge House. Located in Marin City, California, USA, the house was completed in the year 2005.

The exteriors: The design studio has worked on the house with the needs of the space in mind, which consists of wooded grasslands spreading on fifteen acres with a ravine running on the lot. The house has been designed to bridge the ravine from east to west. The house is basically in the bar form on two levels. While the upper level has the living areas and glass walls, ensuring the owners have a smart time looking north to the hill, the lower level has the bedrooms with similar continual glass walls. Keeping the area in mind, the roof and walls have been cladded with corten steel plate.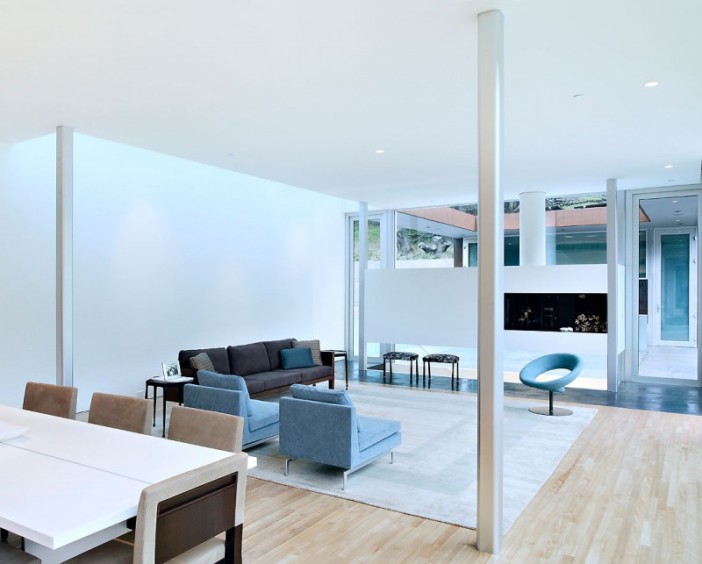 The interiors: If the exteriors are designed élan, the interiors have been completed with amazing flair. Flooring in the living areas is in wood, while there are wooden and half partitions that stop the flow of the bar shaped area and brings in spaces of different needs. With open style design, each of the rooms seems to have an identity of its own.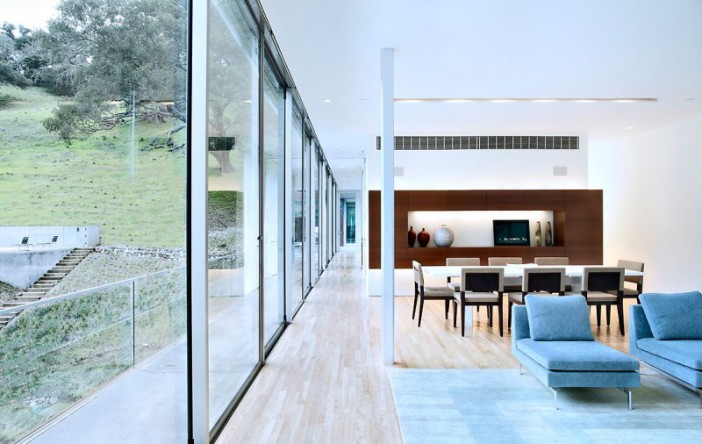 The furniture choice: Contemporary and with a lot of colors, the furniture choices of the house are extremely fun! Also, there are elements in wood like the fireplace that bring in more attention to the color accented furniture. For the lighting needs, the choices are in LED lights that are embedded in the ceiling.
Photos by: Natoma Architects