The Buena Vista Residence is more of a terrace renovation project started and completed by Feldman Architecture, a design studio based out of San Francisco. Located in San Francisco, the house is one of its kinds as the two-storey levels seem to be integrated together with the garden for creating a unique appeal and is an inspiration for stunning exterior and interior design ideas.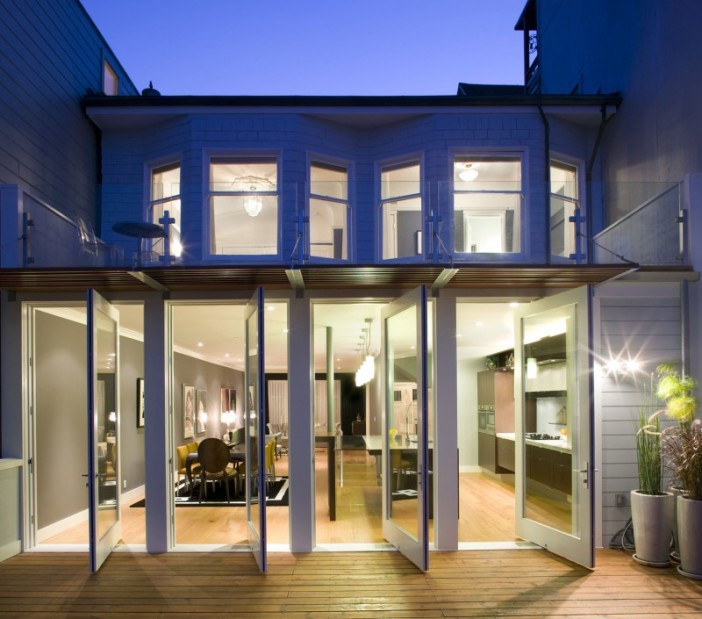 The exteriors: The theme of the house is such as that the upper and lower levels enjoy a good level of continuity, while the outdoors is a part of daily living. The spaces, such as the kitchen, dining and living rooms, open up to one another and add to more visual space for the house. The lower level of the house has king-size pivot doors, which ensure the owners can enjoy the transition between indoors and outdoors with equal ease. The location also helps the project to have stunning views of the city.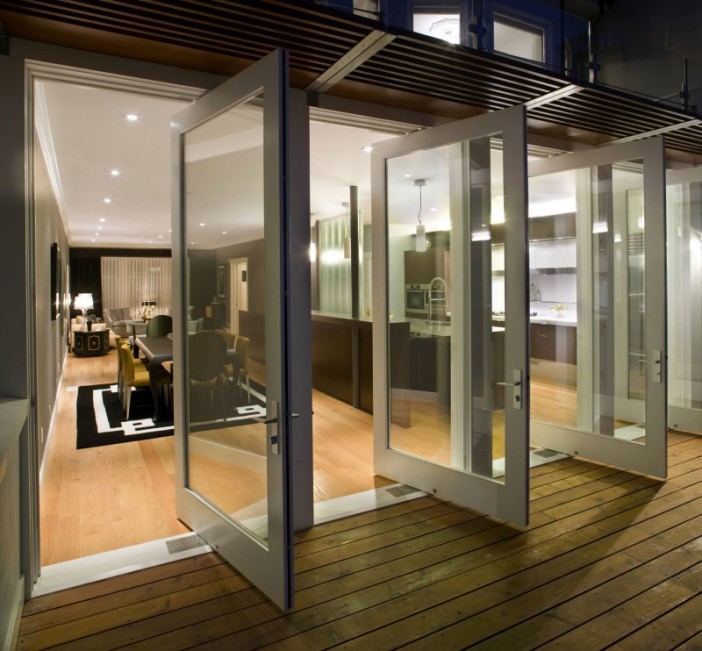 The interiors: Inside the house, the rooms have a warm cozy feeling, thanks to the warm wood floors. The cabinets of the house have been designed with wood along with channel glass and steel for a very contemporary and upbeat feel. Also a part of the material palette is wainscoting. Some of the rooms have a large display area where there are artifacts and other items available for display, while on the other hand rugs add in more warmth to the atmosphere.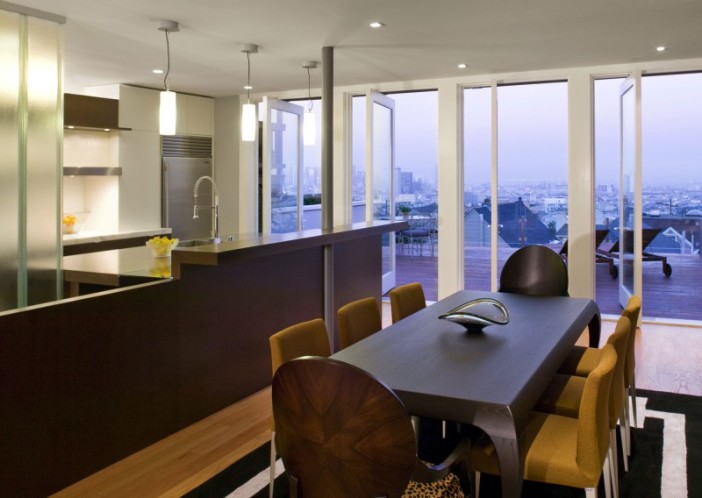 Furniture and lighting: From free standing lights to lamps, LED lights and pendant lights, this house has it all. Designed for the best levels of contemporary living, the house also has extremely expensive and innovative range of furniture including couches and recliners providing some awesome furniture ideas. With color accents coming from small things, the beauty comes to the forefront, thanks to the right blend of lights and furniture.
Photos by: Paul Dyer