Home is where the heart is. And it is not compulsory that one buys stuff incessantly in order to make the home look or feel good. Put your heart to it – pledge a shopping free month, purchasing only the items you absolutely need, nothing for leisure and enjoy the peace recycling, reusing and putting items to never-before use. Here are some ideas to go about it:
Use it up! –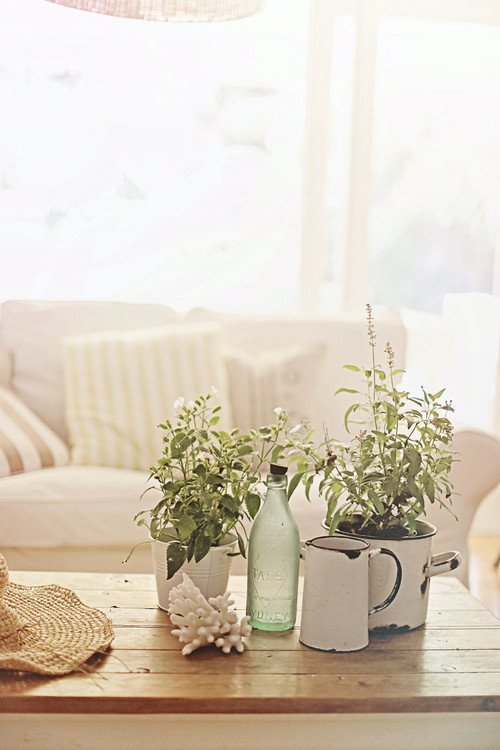 (Image – A Beach Cottage)
Try turning that old steel mug into a lovely flower vase. Use the old crockery to plant in the herb seeds your neighbor gifted you. Use the chocolate boxes for the cat feed and tear-up that old T-shirt for kitchen wipes. The more you explore old or abandoned items, the higher is your chance to see them as a potential reusable item as something else. Pick it up and put it to use. You will not need to buy anything more the whole month.
Cook the food you usually buy –
(Image – Jeni Lee)
Why not bake the chocolate chip cookies you would go out and buy a pack of? Try brewing some herb tea instead of buying the bags directly from the store. It is a fun way to experiment with your hobbies and to learn new recipes. It saves half of your expenditure on the food items.
Spend more outdoor time –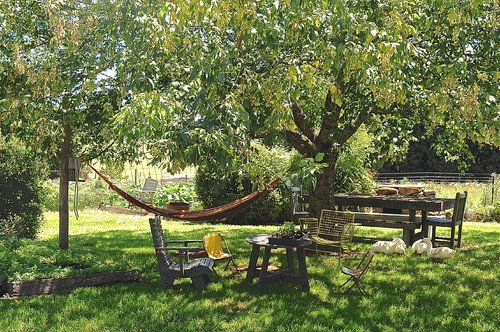 (Image – Luci D Interiors)
Try bonding with nature more. In the usual hustle and bustle, we often forget to pace it out and have time off with the garden. Maybe this way you will understand more of the gardening ways and have some organic innovations around the garden, as well. You may also try turning garden fallows into useful articles.
Barter and share –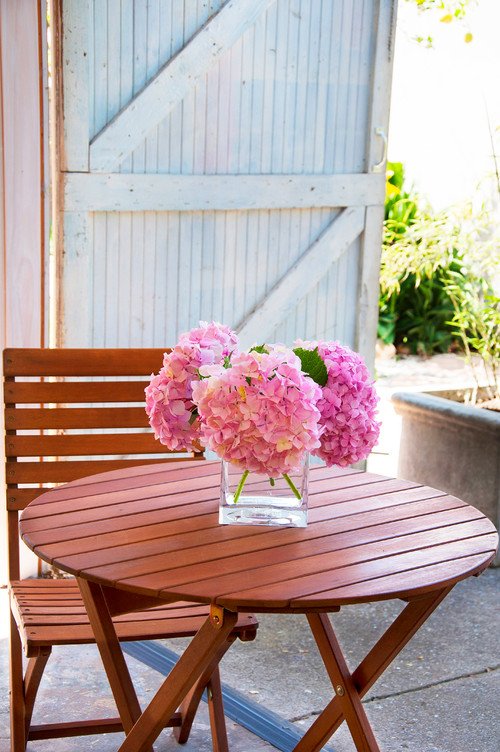 (Image – Beth Dana Design)
When living in the No-buy month, one needs certain things while they have certain others. Like, you need those lovely blooms for the coffee table, but have a bag of oranges instead. Why not barter them with friends and neighbors and have a good time!
Simplify – Clear out the clutter-
(Image – Beth Dada Design)
You can turn around a few items from in there and the ones which you cannot have to go. Instead of giving them away, just sell them off, for a little money for next month's small purchases. This way the home gets a fresh lease of life enhancing the interior décor and the negative energy associated with the clutter goes.
Enjoy simple things –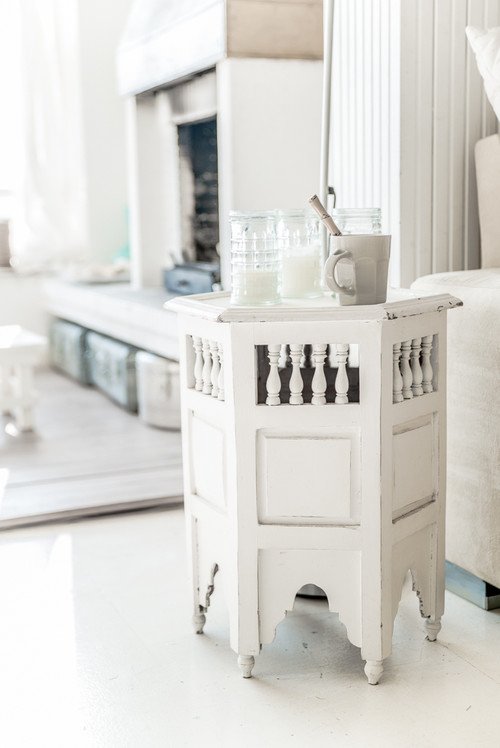 (Image – Carde Reimerdes)
The hustle and bustle of daily life have made us so mechanical; we buy things for temporary happiness even when there is not much need for it. Instead, enjoy simple joys like a hot cup of coffee, call with an old friend and hobbies like knitting or cleaning. Savoring every moment of these activities is therapeutic.
Keep your spirits up –
(Image – Jeni Lee)
Not buying stuff for a whole month is not a very big deal. People have been doing it since ages – wars, poverty, depression – so many factors have caused people to cut-back on even the most basic things. Inspire yourself using examples from these stories. For much more character and feel – try hanging up quotes and writing nice statements on the blackboard walls in the house for the constant reminder and subtle chic.
Have a potluck party instead of going out –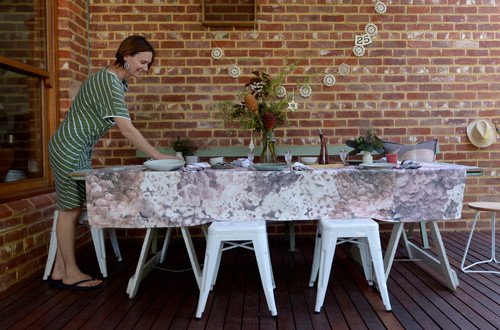 (Image – Jeni Lee)
Why go out and waste all the money on bad food and poor mixed drinks when you can have more fun hosting a potluck. Invite friends and ask them to bring a dish each. Make one yourself, sufficient for the entire gang. Sprawl out under the starlit sky and sip your favorite drinks. What more fun one could have?
It is economically healthy, as well as fun to have a No-buy month. Try out once, and if you really enjoy it, it is the perfect recipe for a feel good home. Have a good time and save some money for rainy days too!