A locality in Buffalo-New York houses the Café Fargo, designed by Davidson Rafailidis, with a neglected brick corner store, redefined as a small cosy coffee shop, nestled amidst a residential area.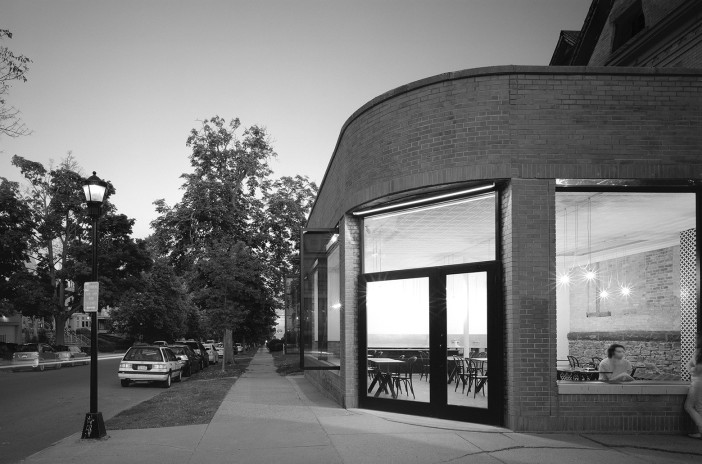 Essentially, the architects transformed this space by incorporating two pragmatic, tried, and tested architectural elements, which enhance the distinct weather forecasts during winter and summer. These functional elements include a large wood burning masonry heater, skylights and supersized operable windows. In addition, the large masonry heater facilitates an ideal heat source for the winter; the large operable windows combined with skylights promote passive cooling and cross ventilation.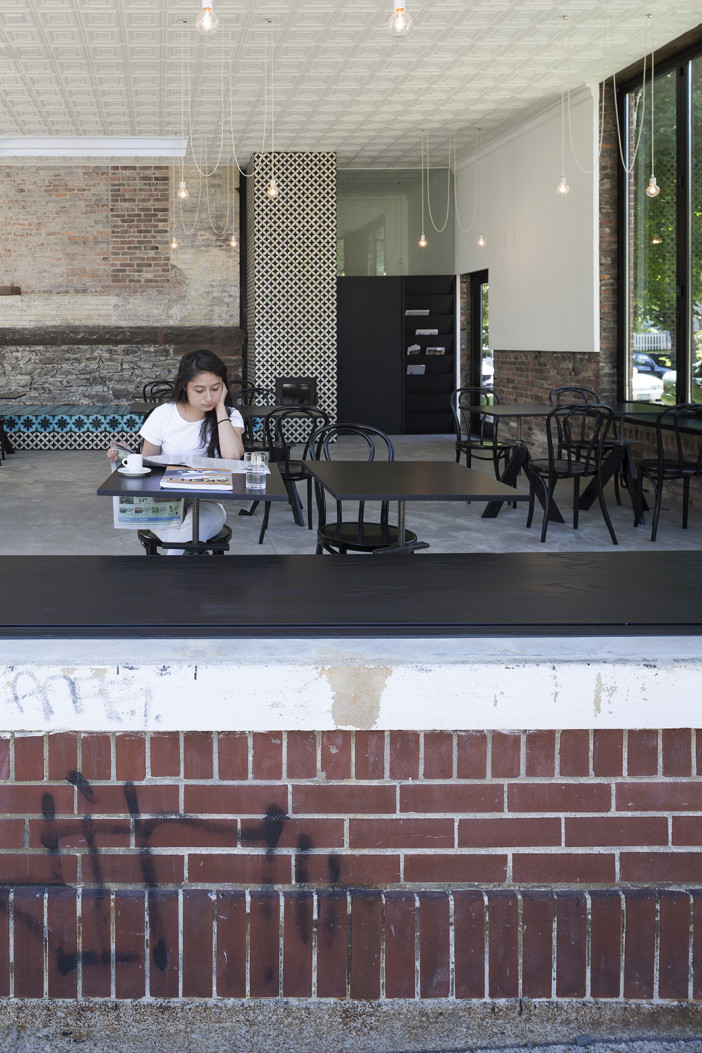 Consequently, the incorporation of these elements eliminated the need for extensive ductwork, whereby the restored tin ceiling remains unobstructed. Additionally, the architects employed a dynamic inhabitation guide. Drawing inspiration from this guide, the architects divided the space of this café between the two pragmatic and functional elements. The operable folding and sliding windows feature in the perimeter wall to facilitate ventilation during the summer whereas the Kachelofen features at the very core of this café.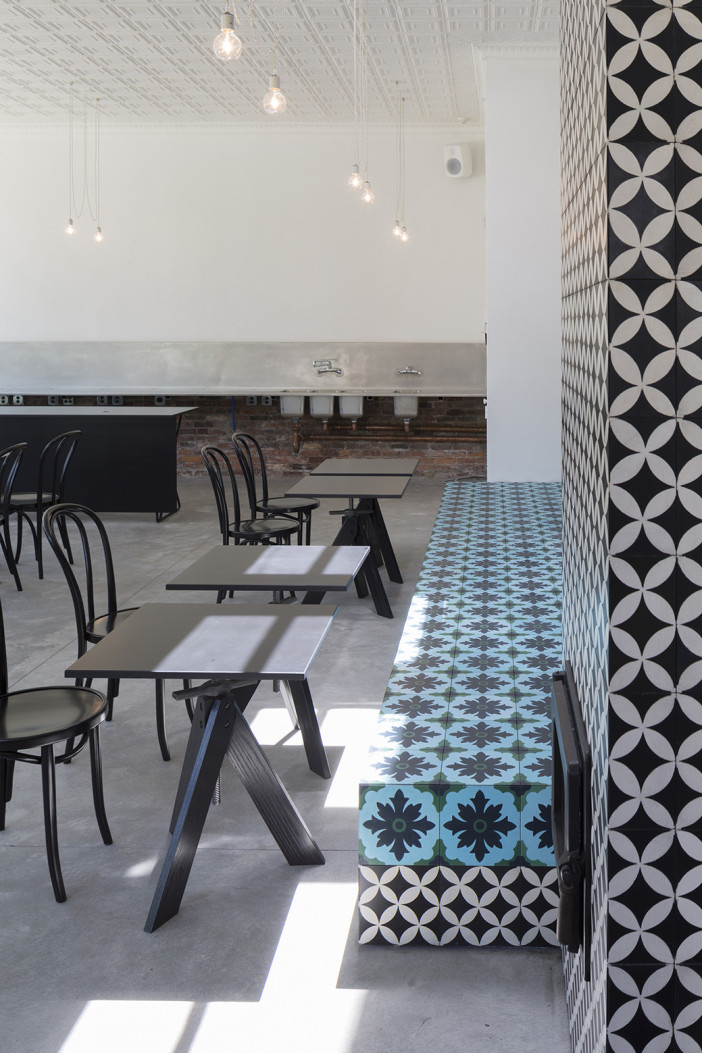 The overall space stands structured into three bands where the central band comprises of the Kachelofen, which stands designed as a vertical tower affixed to a horizontally elongated heated bench. Interestingly, the restroom is also contained within the vertical tower whereas the outer band comprises of large-scale windows, which feature oak sills that remain elongated to form sturdy and comfortable benches.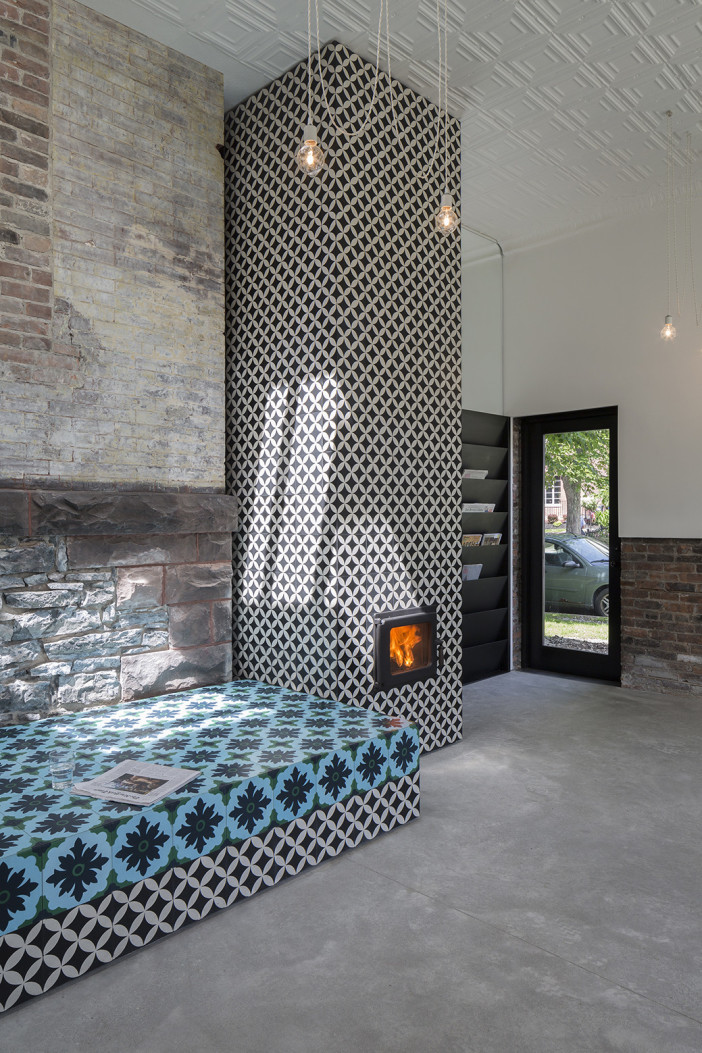 On the other hand, versatility remains achieved through the lighting patterns, which allow frequent changes, as magnets hold the lights to the restored tin ceiling. Trimmings, cladding, and wall coverings as existing materials stand stripped to make the structure congruent with the residence next to it.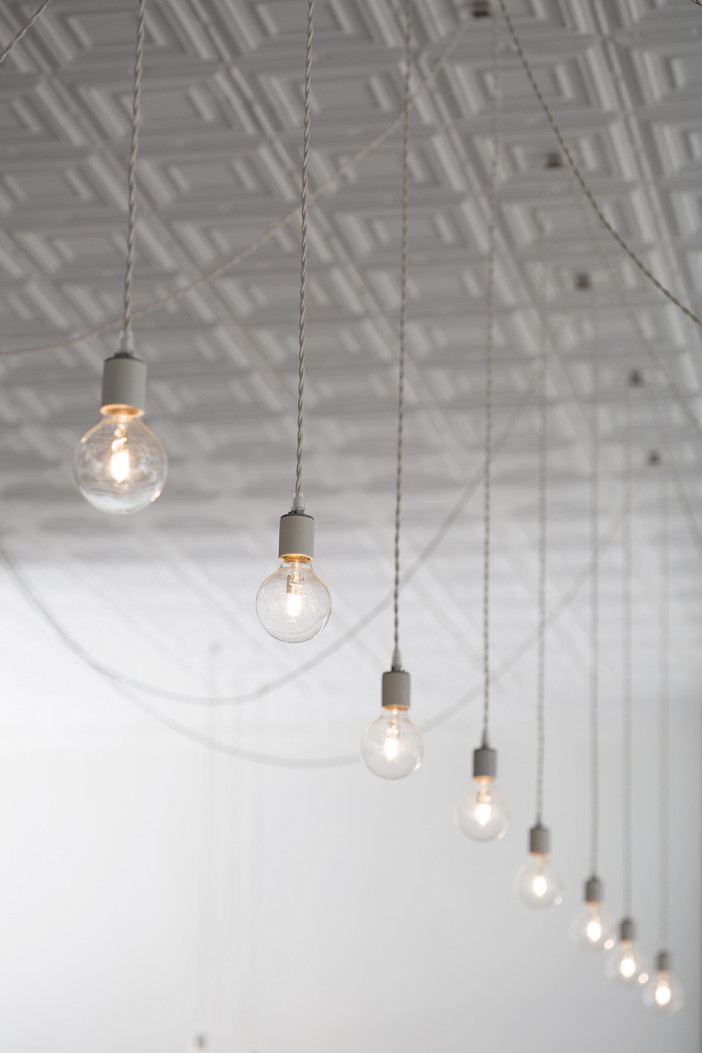 Overall, the architectural design reflects ingenuity, in the form of a dynamic inhabitation guide, which reinforces functionalities and facilitates versatility. Architecture here revolves around facilitating the joy and distinctions that various seasons provide.
Photos By : Florian Holzherr