Calem-Rubin Residence has been completed by popular designer studio David Jameson Architect in 2007. Spreading on an area of 4,700 sq ft, the best house is located in Bethesda, Maryland in USA and has been designed as a single-family house.
The exteriors: The house is basically a redesigning of an existing construction. The design studio has worked mostly with timeless materials such as stone, wood and metal along with elements that were taken onsite. Apart from living room and bedrooms, the house also features an Outdoor Room, Music Room, and Dining Room. Just entering the façade, one can easily fall in love with the large rooms with glass panels designed for essential beauty, lighting and airing. The stone designed center is retained in the most natural form, while rest of the walls is designed in simple concrete.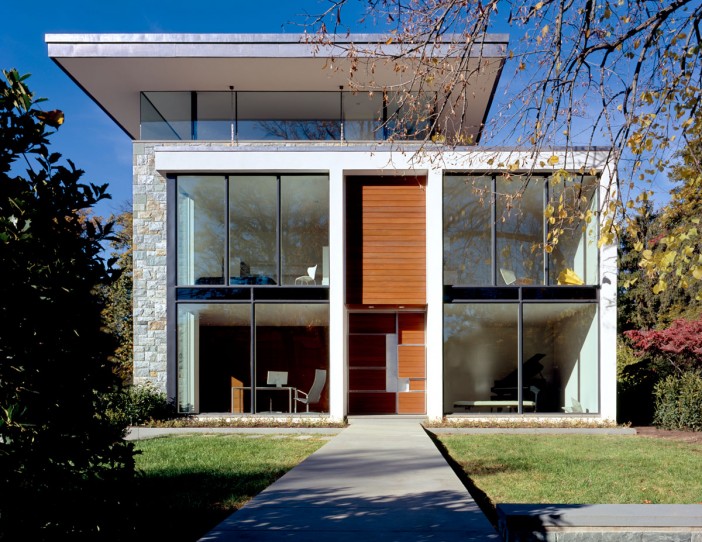 The interiors: The flooring of the house is mostly in wood, giving warmth and polished modern feel. The cabinets and entertainment unit in the living room is again in a dark finish of wood, which complements the wooden flooring. The staircase leading to the upper level is designed in concrete with wooden steps with railings in metal looking like more like artwork.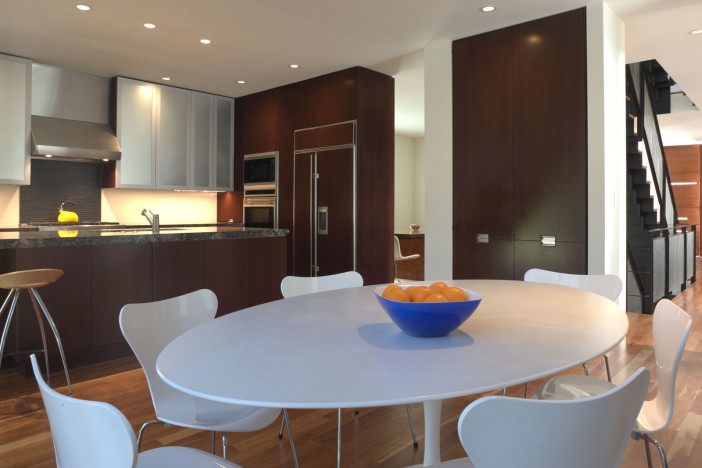 Furniture and lighting: The beautiful furniture elements of the house come in varied contemporary styles in mixed colors to suit varied moods of different rooms. Snug style sofas with beautiful armchairs and stylish seats look perfectly in sync with the beautiful wood clad interiors. The lighting is a balance of ceiling mounted lights with use of source lighting for the walls for bringing attention to layers, textures and colors.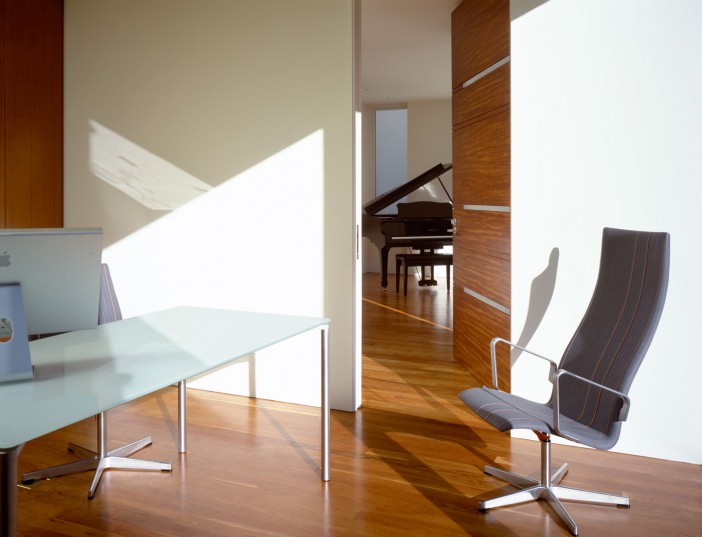 A perfect modern home with all fundamentals for a single family!
Photos by: Paul Warchol Photography