Designed from an existing storehouse, the Camperdown Childcare by CO-AP Designs speaks of an innovative and crisp architectural context, shedding away the old quaint look of the earlier façade in, Sydney. With a capacity to accommodate close to 90 children, the centre designed to bring about a lively and uplifting environment enables the child to thrive, explore, express, and initiate communication with one other.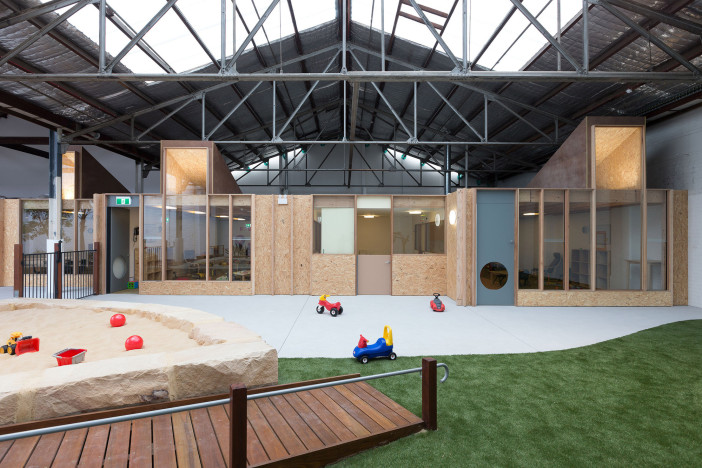 As stated in the brief, the blueprints evolve for a spacious centre with controlled day lighting systems and a continuous supply of fresh air through proper ventilation channels. Identically, the choice of materials for the childcare centre stands regulated by stringent health standards, to ensure a safe zone for children.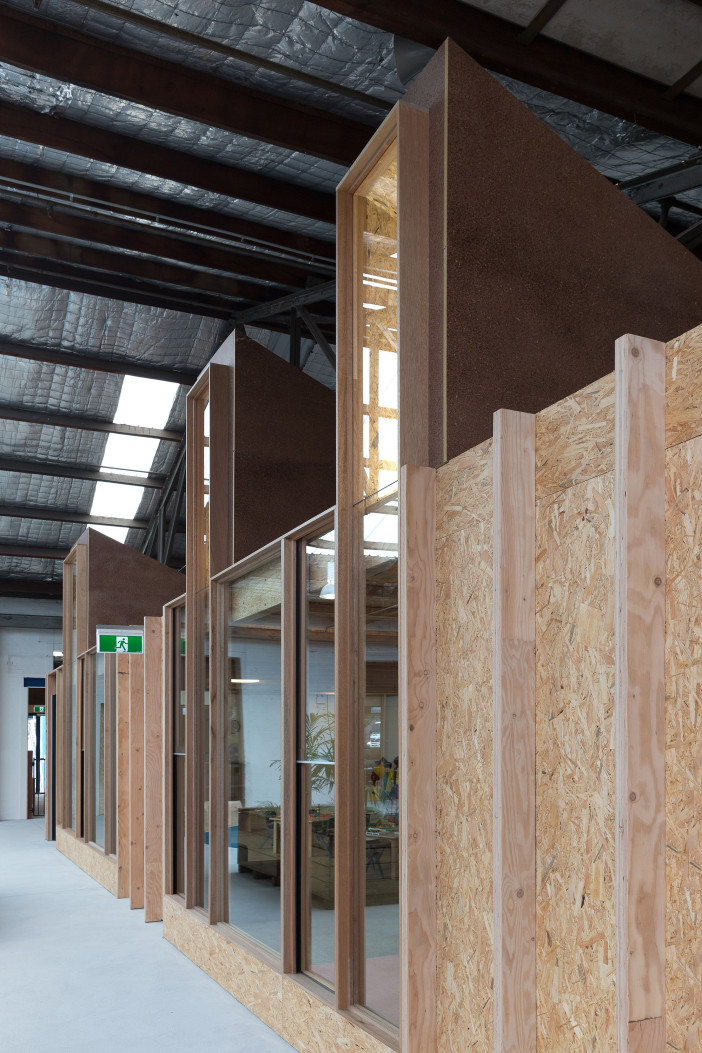 Likewise, the use of colours remains muted to render a home-stay feel, which evokes calmness in their emotions. Particularly, these choices proved to be effective in creating an ambience, which stands perfected by the overall spatial arrangement of the centre.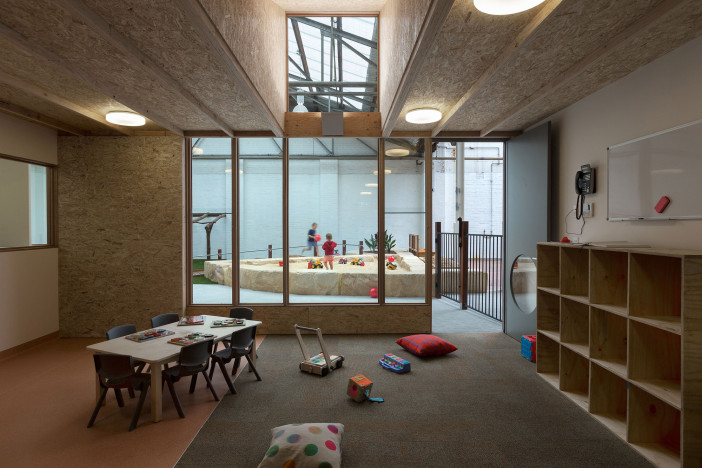 About the existing structure, the external frame of the storehouse stands retained to generate open-to-air playgrounds, with semi-sheltered roofs for sheltering the porch. Moreover, with very few and significant alterations, the existing structure remains as in integral part of the new building.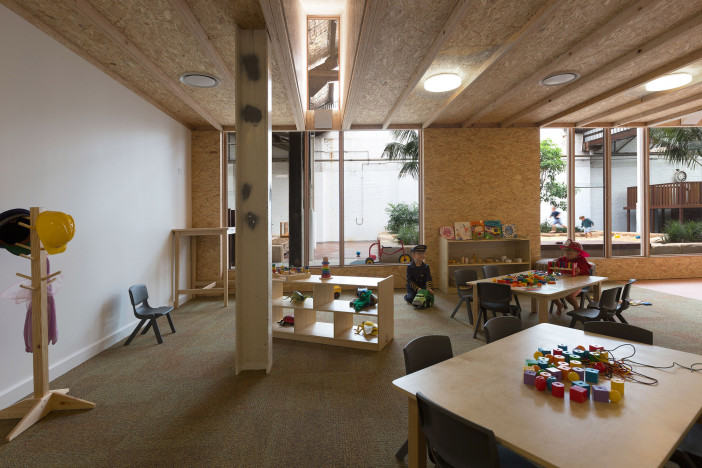 Similarly, the use of skylights, large punctuated openings in different shapes and sizes flood the spaces with natural daylight offer some great lighting ideas and solutions, besides allowing children to explore and learn from the surroundings. Most of these shapes stands eliminated from rough edges and corners whilst the use of spongy, corrosive-free surfaces and non-toxic materials dominate the overall décor and appearance of the childcare centre.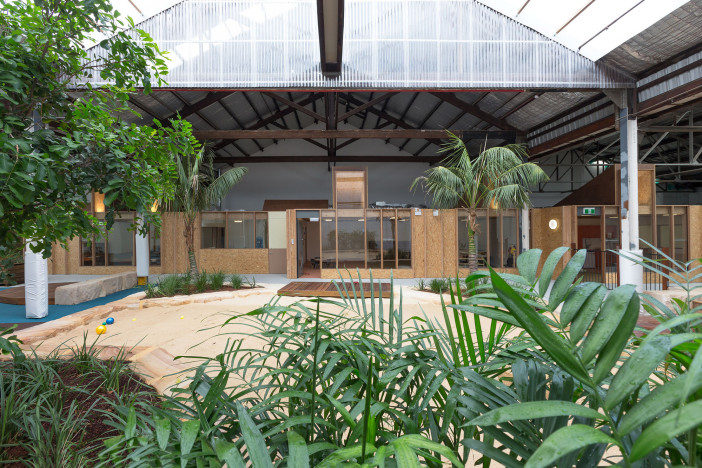 In general, the design of the structure stands built by a system of prefabricated modules, which ensure a speedier completion with reduced cost and labour. Everything stands assembled on-site for a smooth and rapid transition, thus making an inevitable restoration of the storehouse building.
Photos By : Ross Honeysett