Decorating your home is special and can be worth all the creativity and inputs, but like most others, you may ignore the need for lighting in the garden. In one of our previous posts, we had discussed how garden lighting can be done in varied ways, and in this one, we are just focusing on the use of candles. The beauty of decoration and table candles combined together can be deadly fun and truly happening. Take a look on how to use candles for the garden and the ways by which you can create mood for every occasion and event.
The style of molded candles: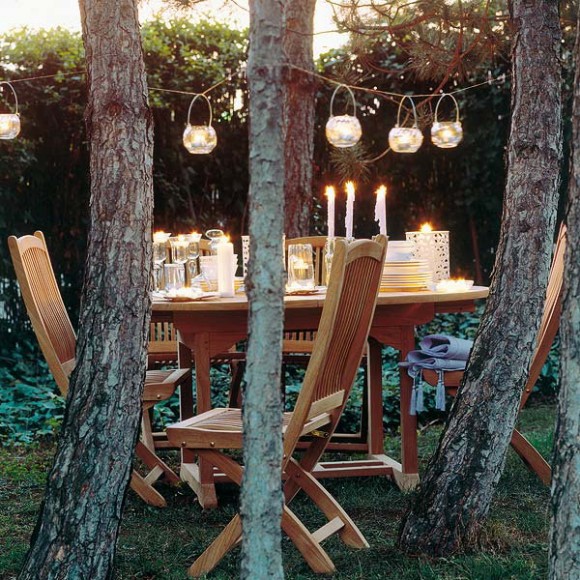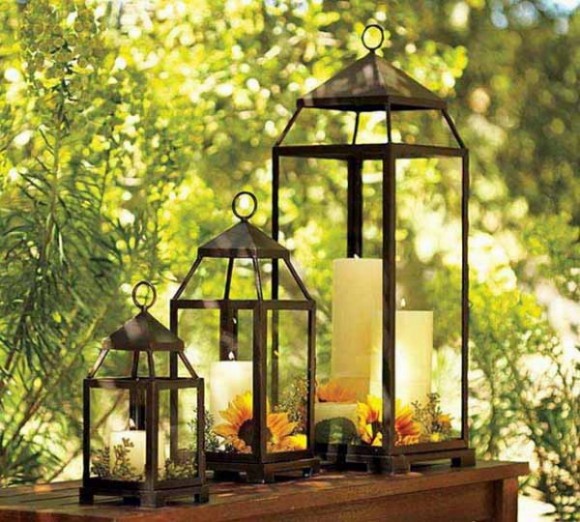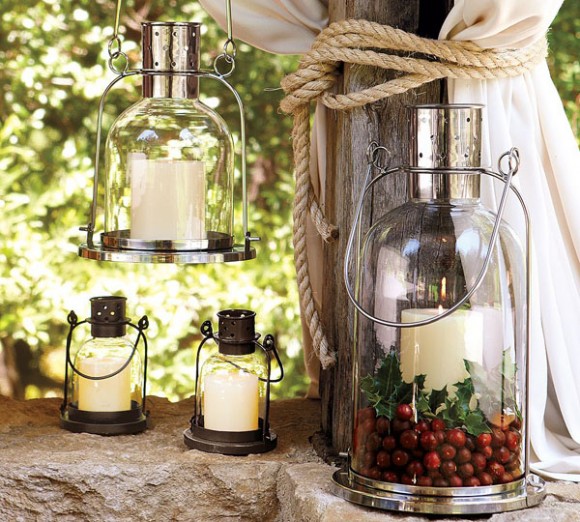 Simple candles don't evoke as many feelings that stylish lanterns bearing candles do. Such kinds of designs are popular in many countries, and the Germans especially choose such lamps for the gardens and terraces. The lamps and lanterns are basically in varied forms and shades. The metal design sides are essentially slender and sleek and the glass around the lamp is thick. Now there is also morocco styled lamps that use more designer elements, but look for ones that are in metal because the design is here to stay.
Ideally, you will place such lamps on tables, or hang them around on walls on the ground floor. You can choose to place such lanterns around the garden, but again safety must rule here, and you must keep the fire cautions in mind. Avoid all kinds of clothing around such lanterns.
Glass candle holders in the suspended style: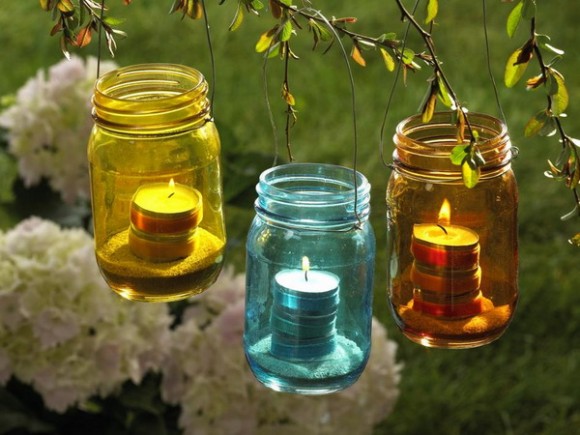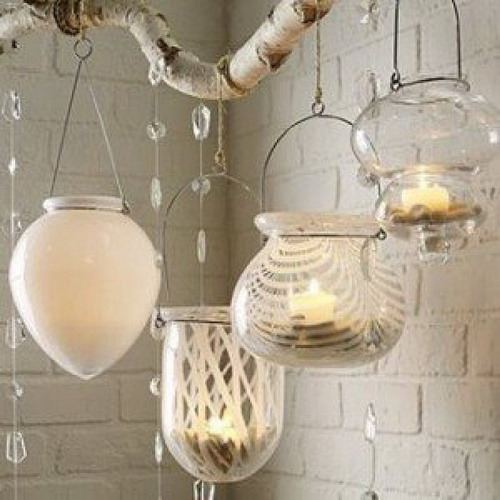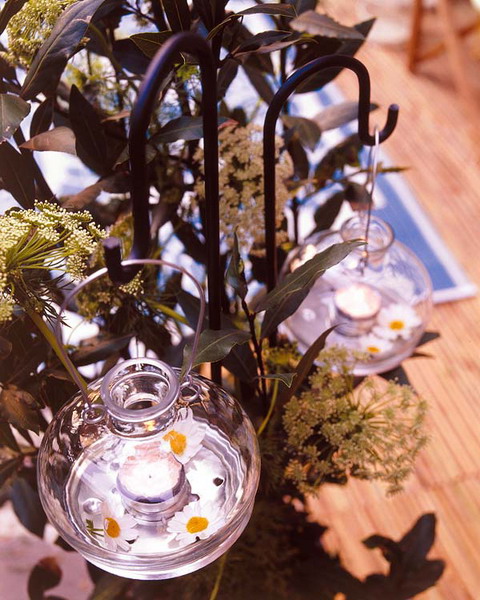 If you are thinking of the tea candle styles and ways of hanging them around the garden or terrace, you need to look for suspended styled candle holders. Such holders work well for terraces above the ground floor and can be immensely classy and appealing. The idea works best when you are choosing colored candle holders because the effect is way better and the candles look more worthy than real.
Candles in varied shapes: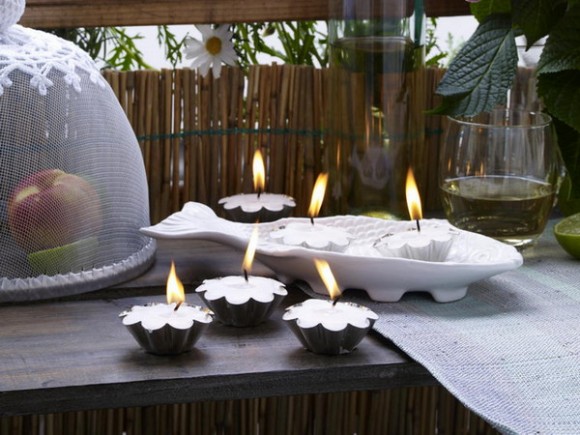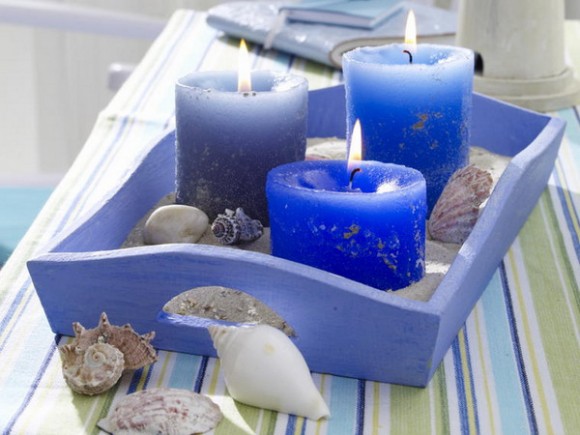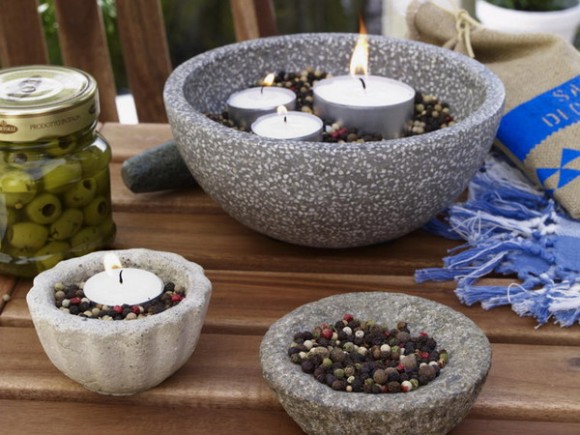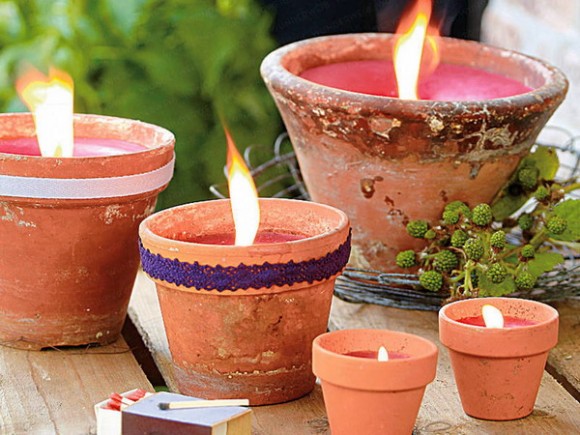 Many times, the candles themselves are so well designed that you don't need a carrier or lantern to make them look good. Well shaped candles can be placed over to the terrace table for a cozy dinner or can be placed around the garden with the plants for a neat look. Fragranced candles are worth a check for the table, while for the gardens and open spaces around plants, you need smart and lucid colors and shapes.
Floating candles: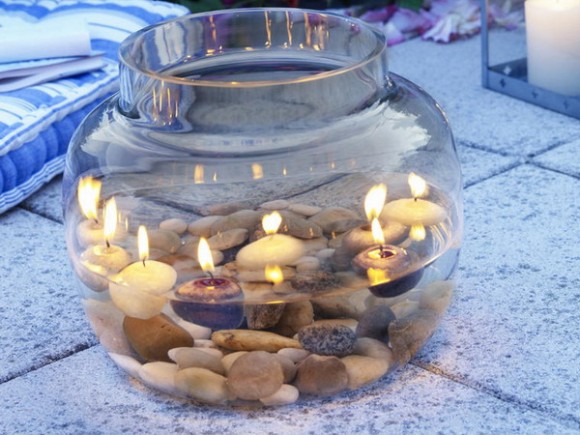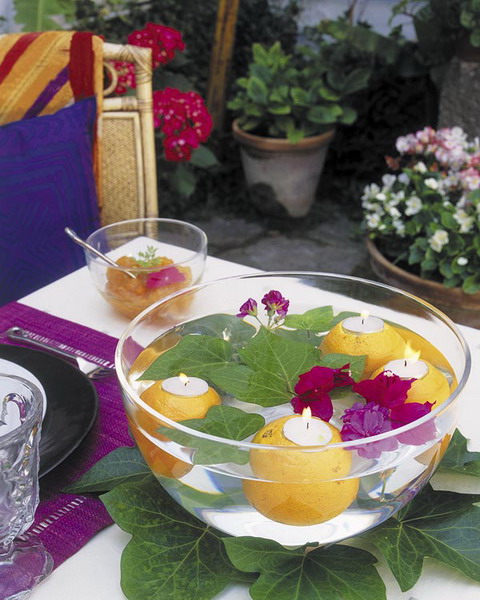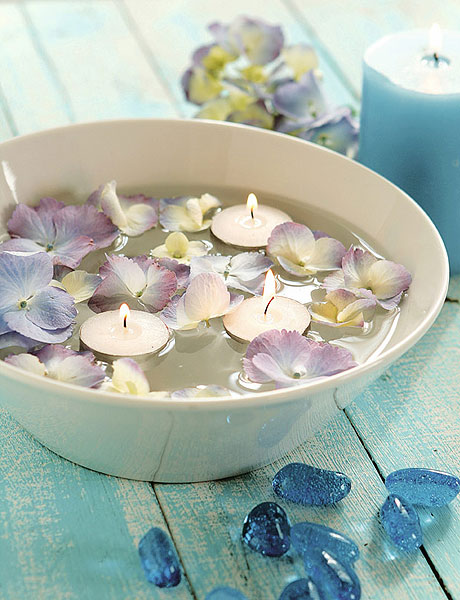 Well, probably floating candles create an impact that seldom any other soft lighting source can offer. All you need is a large open mouthed jar, and you will find a number of candle styles in the floating style to choose from. Even if you have a small pool of water in the garden, you can choose such candles. However, this idea works only when you are dealing with some occasion and event because otherwise such candles don't work for regular use.