Jackson Clements Burrows, a popular design studio based out of Melbourne has designed the Cape Schanck House project. The house is located at Cape Schanck, which is in Victoria, Australia, and spreads on an area of 4,300 square feet with some great bedroom ideas for couples.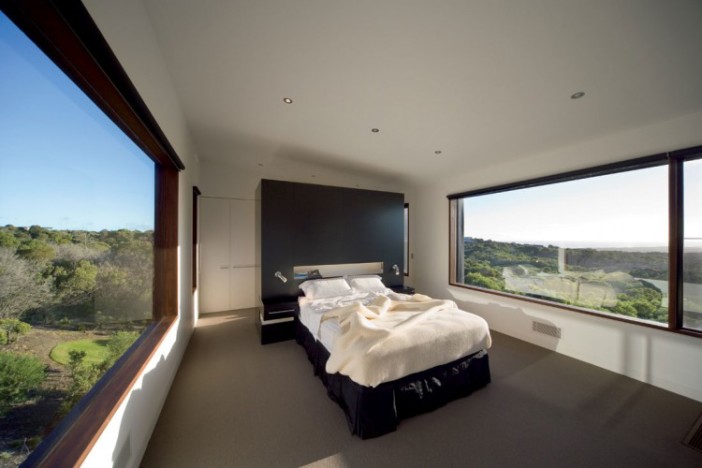 The exteriors: The entire construction of the house has been done keeping the beautiful landscape of Cape Schanck in mind. Situated on a high inland dune, the house has the option to enjoy the views, which the designers have tapped on immensely. The wood clad house has such a unique structure that one easily falls for property from a distant look.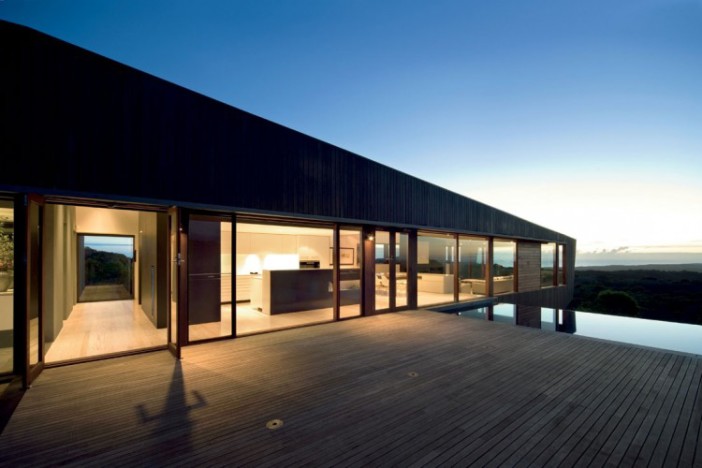 The use of an infinity pool with the wooden decks around and large open areas bring in options to enjoy the exteriors to the maximum. The entire finish is on the classier side with the colors coming from wood and attention rising from the unique structure.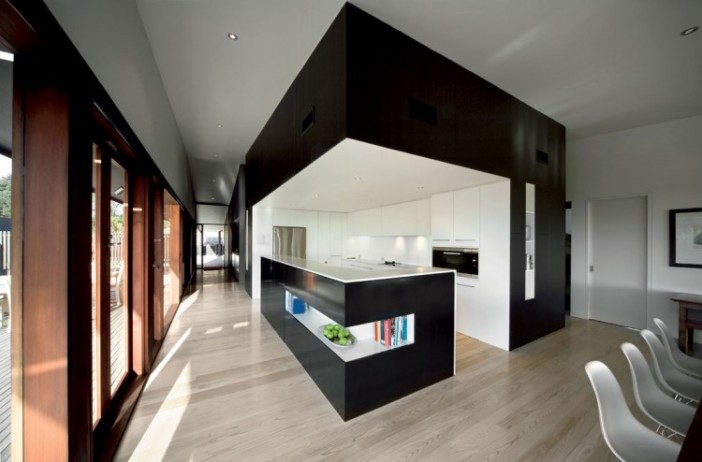 The interiors: The beauty of the interiors comes from varied different factors. Inside the house, the walls for most of the rooms are completed in plastered white, while the rest is completely in glass offering the right modern bedroom ideas that the client probably wanted. The kitchen area is more like a counter like style with black outers and white inside. For flooring of the house, the designers have chosen wood in a very light shade. The bedrooms have large glass panels along the walls for enhancing views and day lighting.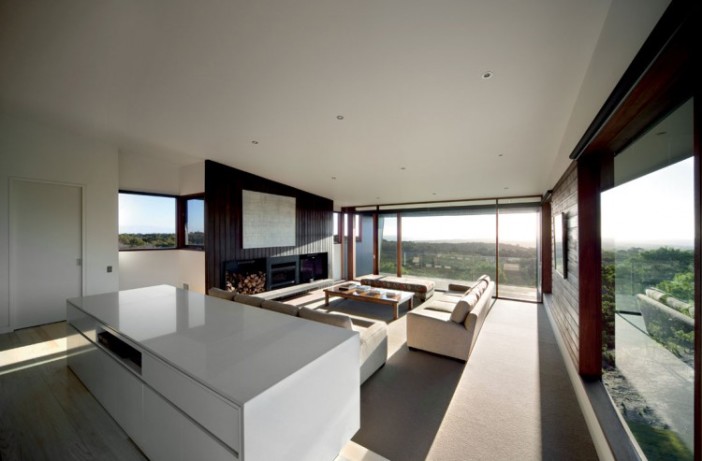 Furniture and lighting: For the furniture, the choices are mostly classy and contemporary mixed. There are fixed consoles with high end sofa sets and beds used for functionality and style at the same time. Lighting has been done using LED lights on the ceiling in most of the rooms for a neat and fashionable balance.
Photos by : Leroy Street Studio