The Cape Schanck Residence project is located in Melbourne, Victoria, Australia and has been completed by a popular studio, LSA Architects, based out of Melbourne. It is situated in Cape Schanck and spreads on two levels presenting budget-friendly interiors ideas.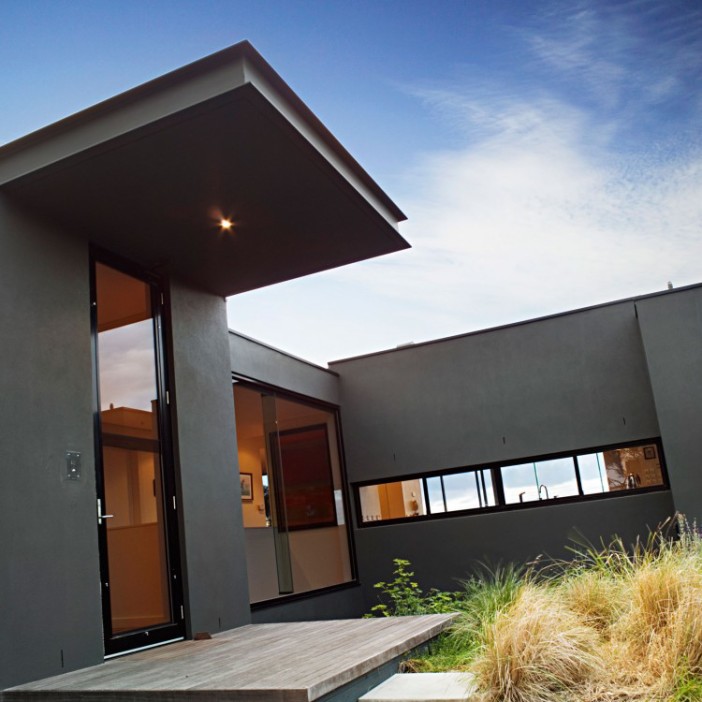 The exteriors: The house was designed as a very simple modern gentleman's residence with special attention on low maintenance, as per the instruction of the clients. The design is such that one can enjoy the panoramic views of the three neighboring golf courses, each of which is accessible by a golf buggy. Thanks to the proximity to a sand dune, the entire construction has been fitted in the native vegetation with muted exterior colors. The design is such that the front living areas can be accessed easily with the entrance with the views ensured. While upper level is designed to be self-contained, the lower level is designed for the guests with some excellent views.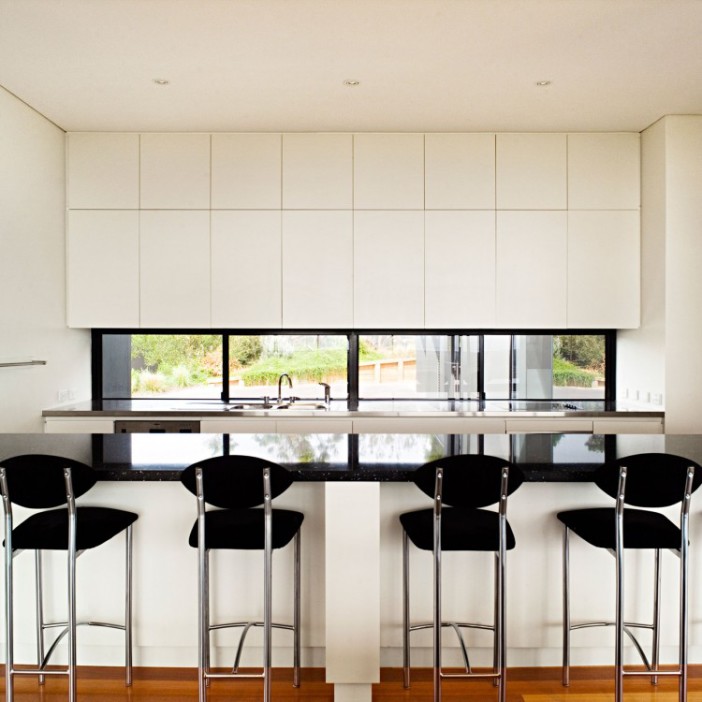 The interiors: Inside the house, the theme is all white with white plastered walls, stunning cabinetry coupled with glossy timber/wooden flooring. Most of the living areas have floor to ceiling glass walls that have been designed to ensure that one enjoys maximum connection with the outdoors. The open style kitchen with the matching cabinetry makes way for excellent interaction with the guests, while it is the open windows, which are large and spread, ensures ample airing and ventilation providing modern kitchen ideas to the spectators. The flooring here works excellently for accenting the all-white interiors.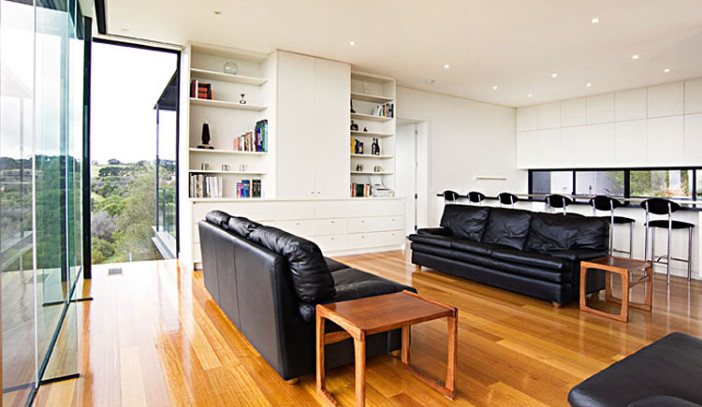 Furniture and lighting: From the extensive use of furniture that includes modern couches and sofas, the house has it all. The main attraction comes from the use of black colored furniture, which works perfectly with the white walls. As for the lighting, the choices are mainly in LED lights that have been used in most rooms on the ceiling.
Photos by: UA Creative