Design idea
A single house unit in Cape Town is revamped by Grobler architects with additions to the existing interiors by including an office studio and terraced garden in the first floor. The design of an additional third storey opens up spaces to a private master bedroom suite overlooking the mountains. With ample space provided for basement garage and inclusion of principal living rooms on the ground floor, the architect has created a pattern of spatial movement around the house.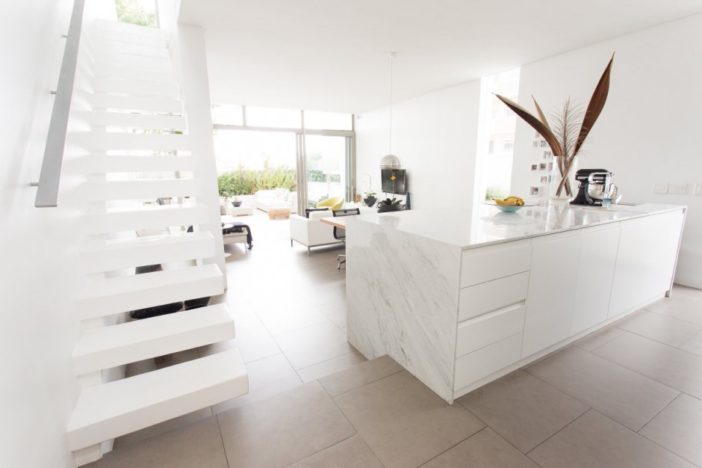 Clean white interiors, with minimal splash of colours liven up the residence without much effort. The master bedroom suite is tastefully designed with a terraced garden that opens ups to the mesmerising views of the surrounding mountainous landscape. Sleek kitchen counters with grey metallic laminates, act as a reflective surface in the open kitchen plan leading to the living and dining area. Galvanised steel members hold the glazed windows in place to bring in the sun kissed rays to the internal rooms. A brilliant play of white facade against the meandering landscape adds an ethereal touch to the look of the residence.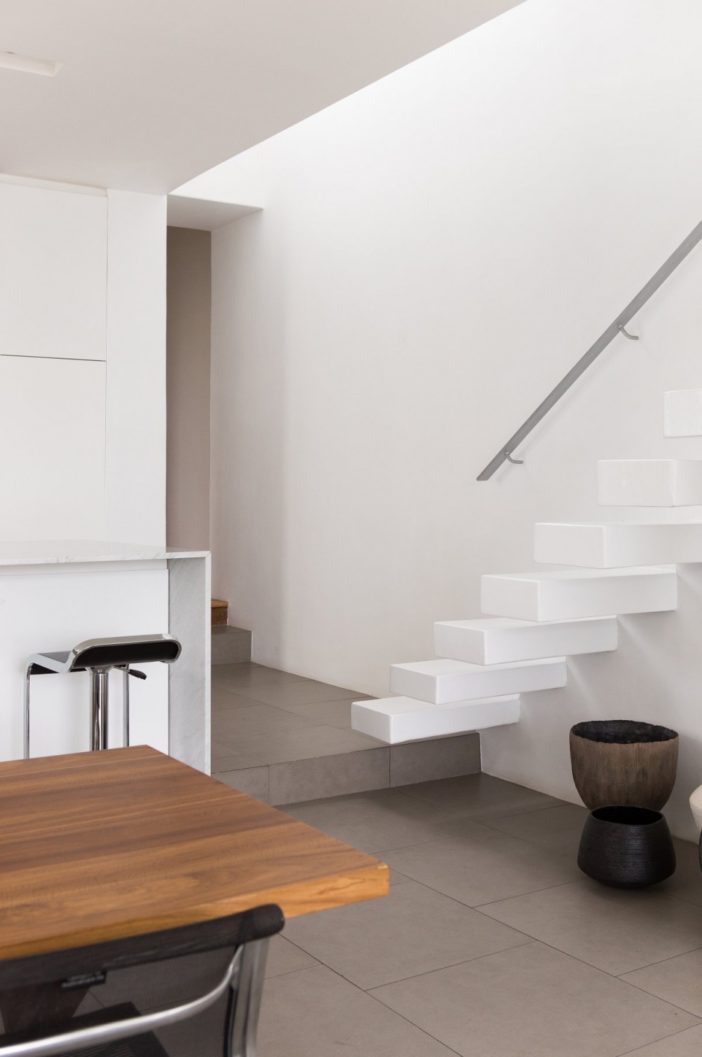 Innovative yet, embracing the existing structure, the residence has pulled through amidst a lot of challenges in terms of spatial and elevation context. Moving over to the door, and windows joinery details, the residence sides up with the efficient use of locally available timber and wood. The addition of an office suite has not altered the existing structure but has loosened up the rigid space into more accountable and functional spaces. Aesthetically, the house blends well with the surrounding neighbourhood and is a well-planned design with added features like the koi pond and green landscape. Together, a flawless design idea and concept, the residence is an execution of well-planned spatial interiors.
Photos By :- Clinton Grobler