Design ideas
An enchanting country house, the Casa 3 stands elegantly designed, by Arquitectura En Estudio and Natalia Herdia, in the scintillating mountainous backdrop at Bogota, Colombia. Designed as a private retreat for a family, the country house embraces open plans, spacious courtyards, clean corridors that spell breezy air drifts and a spanking longitudinal swimming pool offering some grand design ideas.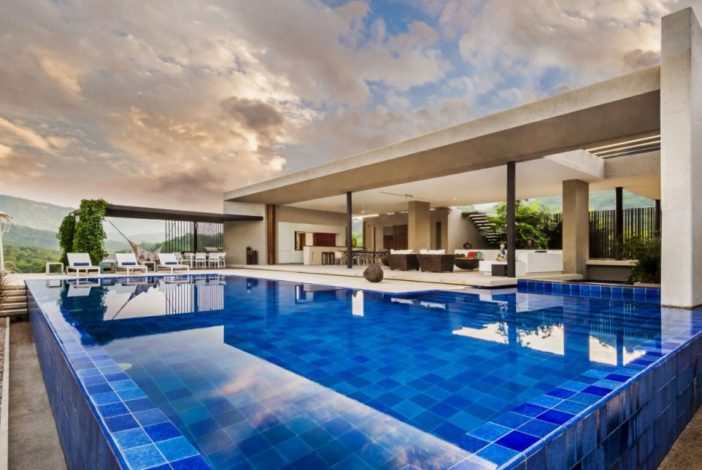 The core theme of the country house is stemmed on the swimming pool decked with blue mosaic chips that reflect the entire stretch of the facade. It creates a shimmering rippled effect and creates an illusion that adds depth and volume to the country house. The architectural language throughout the design echoes of simple construction techniques that unite the various elements into an enticing visual imagery. Surrounded by the mountains, the spacious country house lodges 4 bedrooms that open up to multiple views of hills, private gardens and semi attached bathrooms that open up to the sky. The interiors of the country house are beautifully clad using timber screens, round colonnaded members, built in concrete seating's and timber decks. The external spaces flow without any obstruction onto the interiors, thus creating a seamless flow of direction. Clear glazed windows, low wooden seats, arranged in clusters create an informal gathering space for spectacular views of the thick vegetation cover.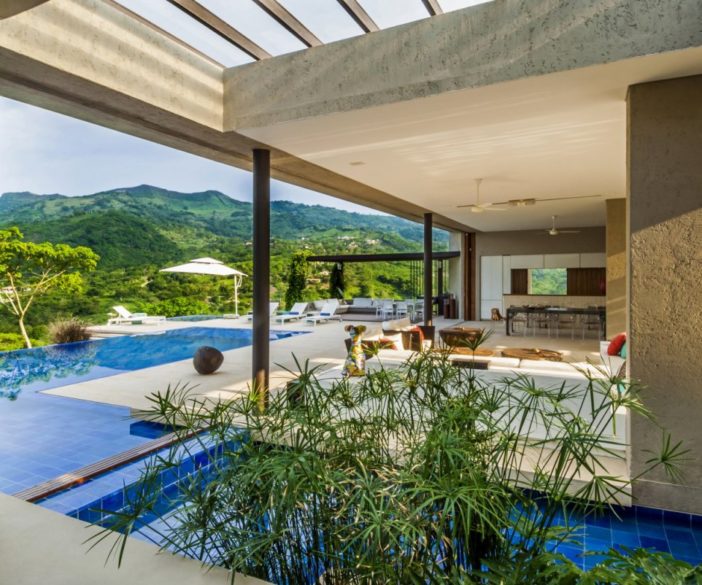 The concrete roof slab sums up the overall look of the country house, with its edged projections and covered pathways. At first glance, the country house looks like detached units, but when viewed together as a whole, it is a self-contained dwelling unit. Simple clean looks, linear arrangement of design, integrating greenery as a key design element, the country house echoes comfort in the lap of nature.
Photos By :- David Uribe