Located in Las Palmeras Beach in Peru, the Casa en Las Palmeras house is more like a perfect beauty on the landscape. The house has been designed by Riofrio+Rodrigo Arquitectos, a design studio based out of San Isidro.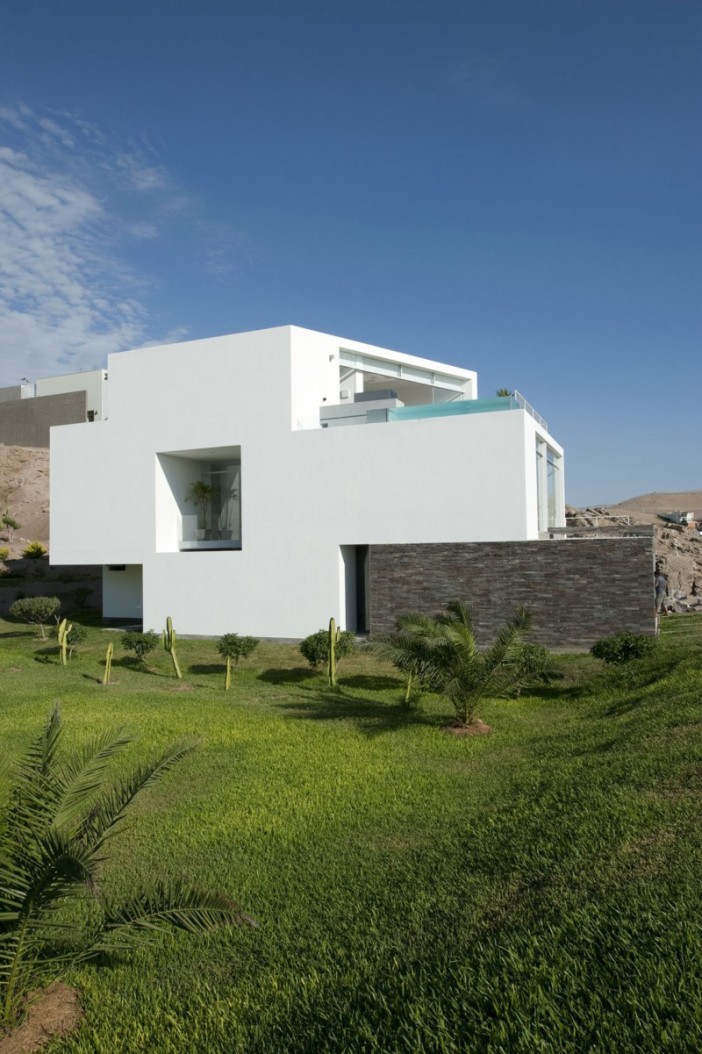 The exteriors: The beauty of this modern and contemporary residence comes from the fact that designs are extremely important to the landscape. Most of the construction has been completed in concrete and painted in white from outside. Given the location is quite open to the neighbors; the house has been restricted rightly with the design to offer the essential levels of privacy. The first floor of the house has the service areas and parking, while the top third level includes the social areas to make the most of the ocean views.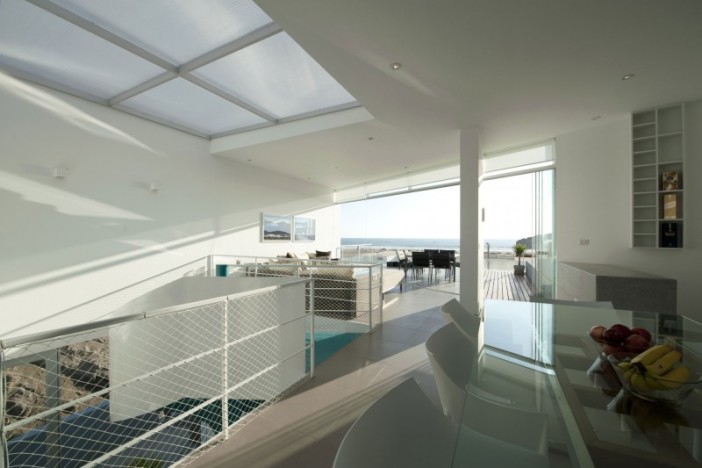 The interiors: The integration of the open spaces with the interiors ensures that the owners have a gala time enjoying the views. The extended open space from the living areas has the right furniture and requirements that takes to have a dinner in the open. Just like the exteriors, the interiors too have been done with white plastered walls and there is the blue colored spiral staircase that connects the floors. While most of the theme is in white, the house has its share of colorful paintings and house plants that bring in the essential contrast.
Furniture and lighting: The furniture and lighting of the house has been done with the white theme in mind. The outdoor furniture designs and choices are contemporary while indoors have couches, sofas and recliners. As for the needs of lighting, choices are in white LED lights in the ceiling because of the essential color matching for the night.
Photos by: Elsa Ramirez