Casa en Melides is a uniquely designed home that is located on southern Alentejo Coast in Portugal, and the place is known as Melides, Grândola. Conceptualized and designed by Pedro Reis, a distinguished Portuguese architect, the house spreads on an area of 3,700 square feet with great bedroom design ideas.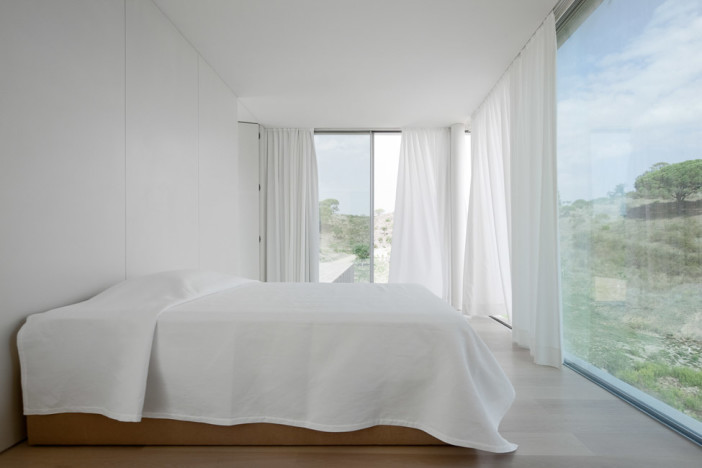 The exteriors: The house was designed as a vacationing and holiday home, and that's the reason the design is much in line with leisure and away from the city life. Two different volumes have been designed in cross shape by overlapping each other. While the design is exclusive, the main purpose was to make one volume open and exuberant, and the other more about privacy and intimacy.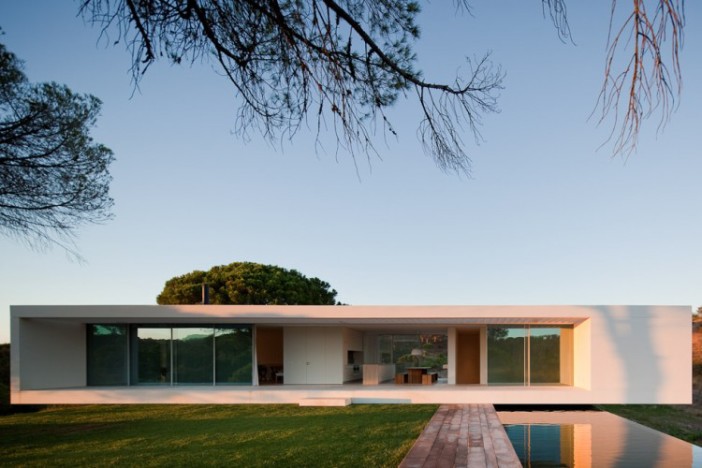 The upper level of the house opens to the scenic countryside and has large glass walls, while the lower volume is designed in scenic countryside. The concrete base pre-fabricated in situ ensures that the house has a strong foundation. The kitchen has been designed as a main center of occupation with all rooms to be reached via this.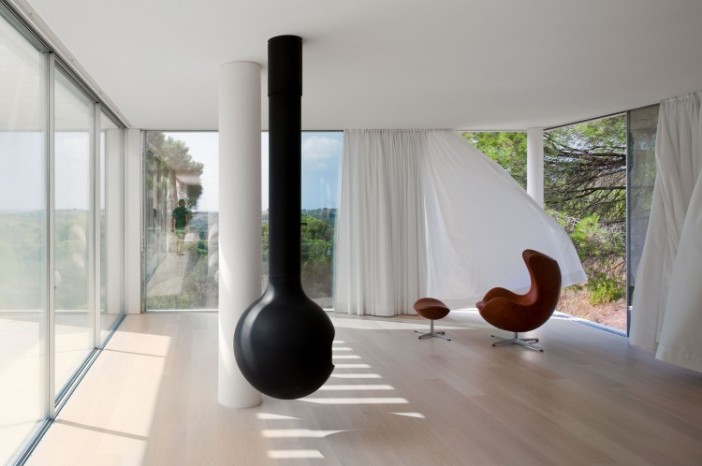 The interiors: Inside the house, everything is in a blend of concrete and wood, themed in white for creating balanced and upscale interior design ideas. White curtains and upholstery with large sliding doors make for a perfect combination and open to the settings with beauty. The floor to ceiling glass walls and doors of the upper level open beautifully to offer views of the silent surroundings.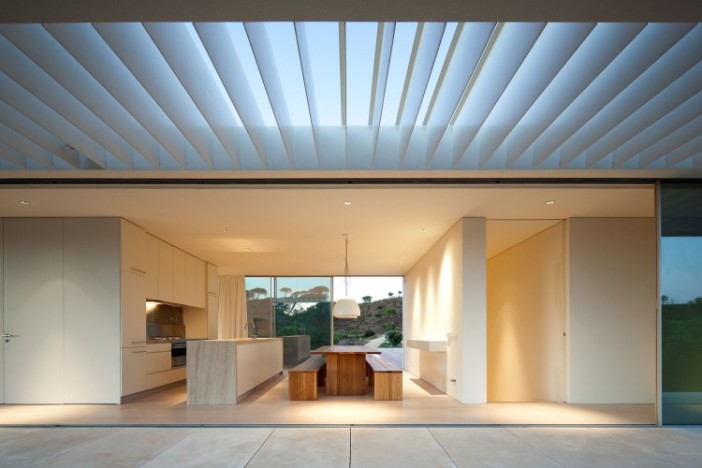 Furniture and lighting: For the furniture and lighting of the house, the design studio has used wood in some parts with few pieces of contemporary furniture used in balance. For the lighting, small LED lights have been embedded in the ceiling with occasional use of floor lighting.
A perfect vacationing home with a difference!
Photos by : Pedro Reis