Cekada-Romanos Arquitectos has many unique homes to their list of accomplishments, and this house located in Santa Fe, Argentina remains one of the their best works. Named as Casa Miraflores, the interiors of the home are sleek and charming, and there is a lot to like here.
This is mainly a two-storey house designed to cater the needs of a large family and features a large area for extreme outdoor fun. There are small porch spaces in the architecture, which is a clear idea to bring attention to the spaces like terraces and balconies. The small spaces add more value to the interiors like extensions. For the ground floor, the designers have worked on offering an area for common use that offers classy views of the garden area. There is an inter space in between that offers amazing natural lighting solutions.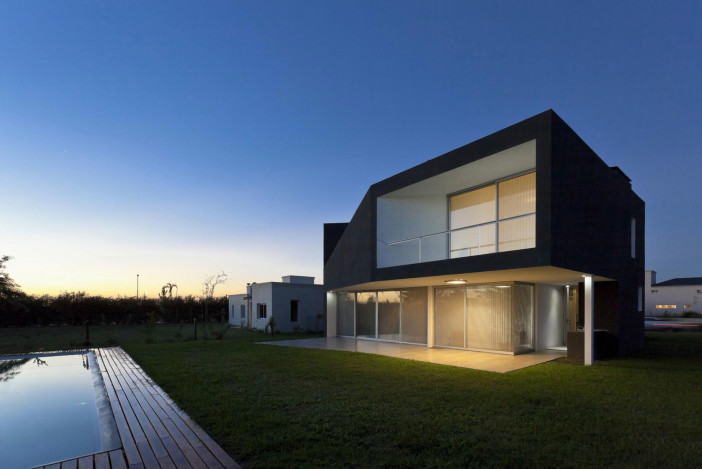 Moving on, the architecture of the home is completely based on load resistant walls and concrete beams with extensive use of steel columns. The exteriors have been plastered for a smooth and neat look. Inside the house, it is easy to appreciate the beauty of the modern furniture and incredible lighting options on the ceiling. This is a home for modern living that is simply classic and endearing in simple light colored theme with a few color accents thrown in. The kitchen area is used well with a small dining area.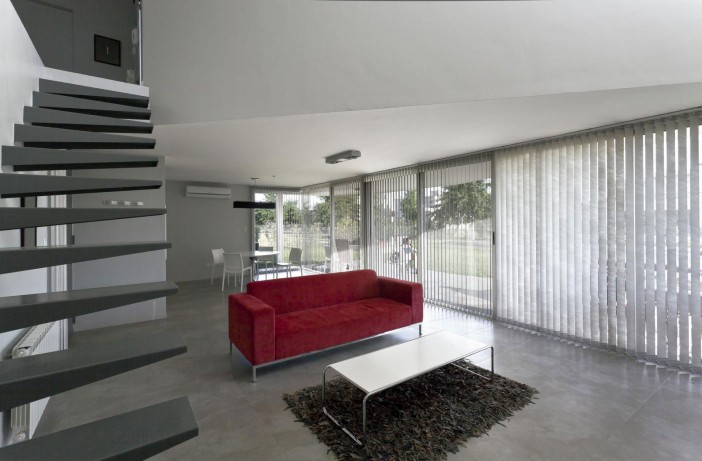 The open staircase of the house is tremendously likeable, while outside the house, there is a swimming pool that has side areas made of wood. Unconventional and yet contemporary, this is the house that works well for the use of space, lighting and classy use of modern elements.
Photos by: Walter Salcedo