Modern Architecture Homes
This fine house named Casa Paredes Tres Ocho is located in Tlajomulco de Zuñiga city, Jalisco in the beautiful country of Mexico. Designed by Hernandez Silva Arquitectos, a famed Guadalajara-based studio, this house spreads on two levels. Please have a look at its exterior and interior design below:
The exteriors: Keeping the location and needs of the customers in mind, the house was designed as a large black box that ascends. The entire design ensures that prying eyes cannot peep in and takes the levels of privacy to a new level. The outside areas have been optimized to the best levels that include the car parking.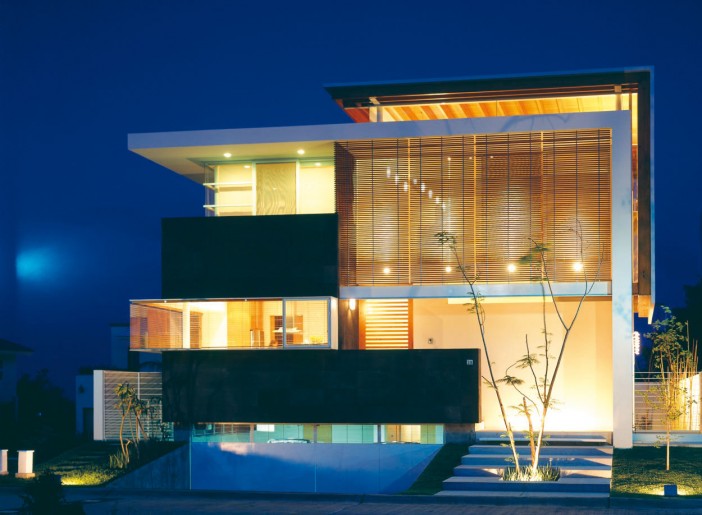 The second floor of the house is located on a single plane, making space flow quite appealing from the first level. The main foundation and walls of the house have been done in raw concrete in a white and smooth finish. The kitchen is located close to the entrance, and so is the dining room that looks over the terrace. A subtle translucent staircase and single bridge connects the second level to the entire house.
The interiors: Varied surfaces and materials have been used extensively for designing most of the flooring and layers of the house. Wooden work all throughout the house is visible and worth a mention, and there are many built in custom storage options at every level. Bringing a common tone for all floors and flow of space, the designers have practically integrated most levels of the house.
Furniture and lighting: While information on furniture isn't available, the house boasts of amazing lighting options that include small LED lights that look like small stars along the surfaces. There are hanging lights, soft floor lighting and pendant lights used extensively all around in every room.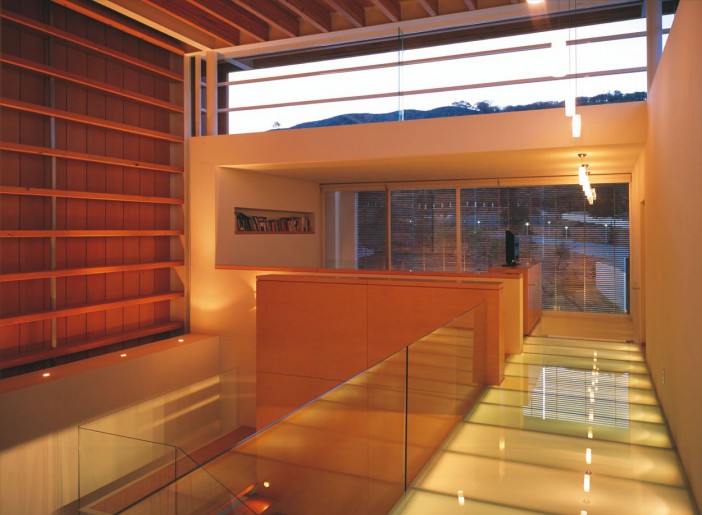 Photos Courtesy: Carlos Díaz Corona