In the world of luxurious residences, Casa Son Vida 1 is a magnificent creation that is located close to Palma de Mallorca. The house has an astounding area of 8,600 square foot and has been designed by Marcel Wanders Studio and tecArchitecture.
The exteriors: The intricacy and vivacity of the villa makes it extremely intriguing, and the smart blend of architecture and technology gives the property a smooth look from the interiors to the exteriors. Right from the frontal swimming pool to the beautiful staircase leading to the upper level, lavishness is written all over the design. Large ceiling to floor glass walls and amazing use of windows and glass panes ensure lighting and airing is never restricted.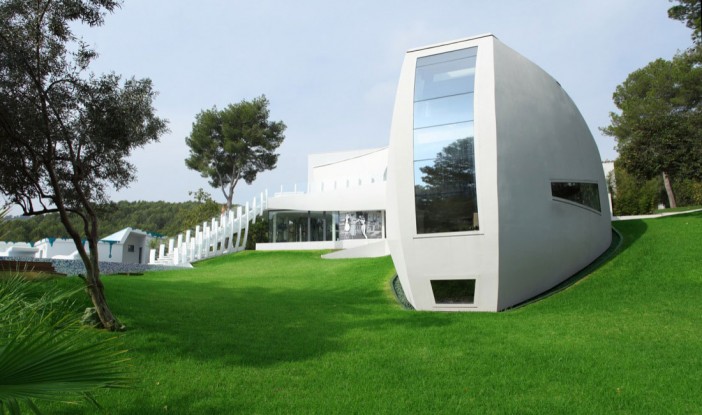 The interiors: The beautiful interiors of the house have been designed in complete white with flooring in marble and walls in a plastered smooth finish. Glass has been used in a unique way even for the interiors of the house for design needs, and the colors here are either from paintings or from furniture. Everything here is either in white and black with occasional use of gray for the cabinets and red for the furniture choices.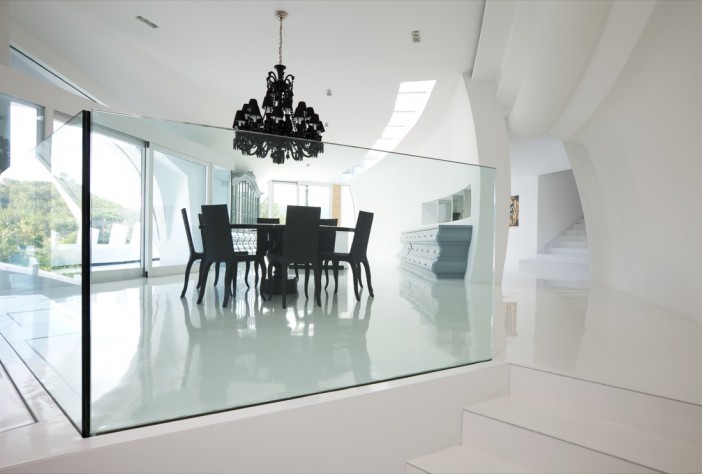 Furniture and lighting: This modern villa has incredible range of furniture, which includes extended couches in circular shapes to contemporary furniture elements for dining and living spaces. Most of the things here are a clear example of lavish expenditure. The lighting deserves special mention for miraculous use of chandelier lights in black to standing white lamps, lights and shades all around the house.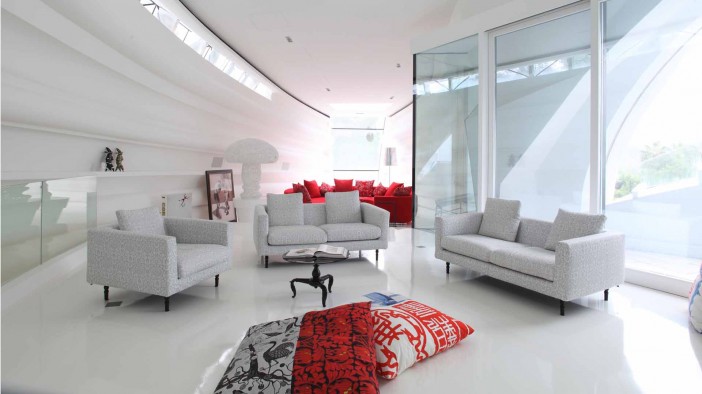 For those looking for expensive interiors and need ideas, this home has more than few things that can help in learning a lot of design details.
Photos by: Gaelle Le Boulicaut and Marcel Wanders Studio