Tradewinds is one of the finest design companies offering products that are designed for the outdoors and garden. The company has been working towards innovation and style in modern home with products that redefine the meaning of functionality. Cascade is the most unique product from the company with style and functionality.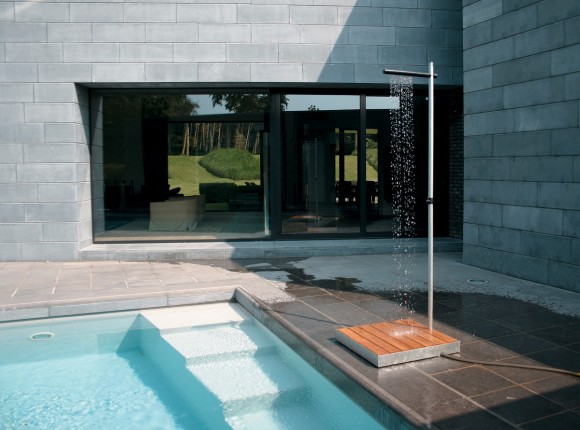 Cascade is the ultimate shower that one can think for the outdoors. The design is unique for the use of terraces and gardens. The main shower is designed out of hot galvanized steel, ensuring the product durability for the outdoor isn't compromised by any means. What is even more interesting is the acacia wood base plank that is designed to add some comfort to the feet, every time one takes the shower in bare feet.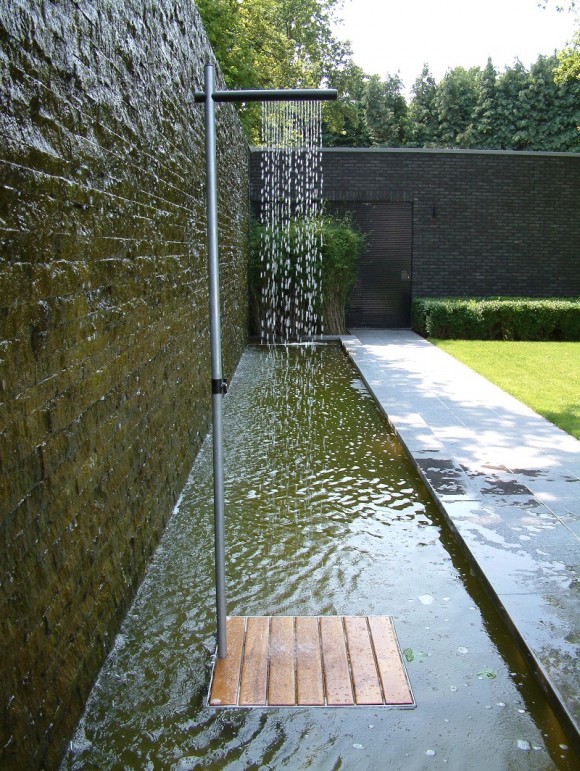 There is a discreet tap that has been used on the vertical tube for regulating the pressure of the shower. The smartly crafted overhead horizontal tube is designed with care to offer a curtain of water in the waterfall style. Every shower under this unique product is like a relaxing exercise with a curtain waterfall making a solid impact for the look.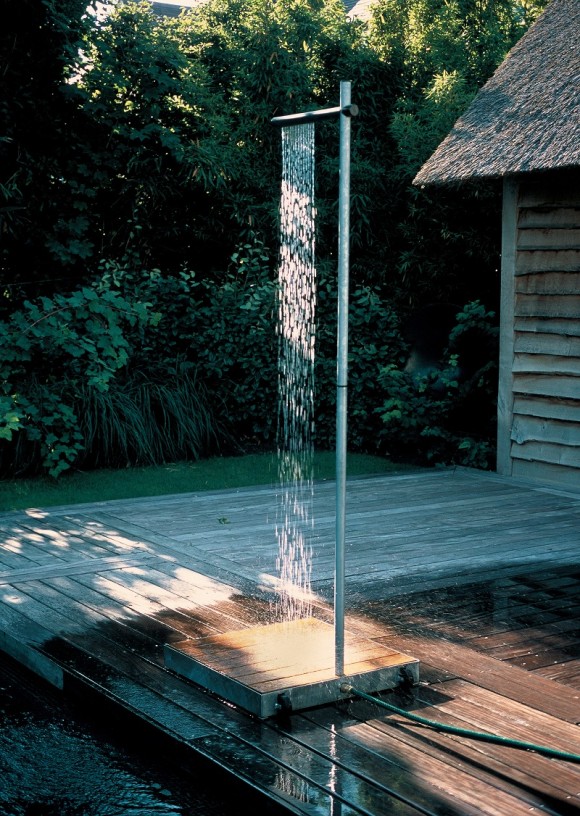 Weighing 30 kg and with dimensions L70 x l70 x h220 cm, the shower is available in three different shades namely zinc grey, acacia wood and black nylon, which makes sure that the style elements aren't compromised in any garden or terrace. For making the product easy to use, Cascade can be connected with a connector to a garden hose. Also, every part of the product is designed to be sun and rustproof, and that simply reduces the maintenance to zero and long endurance.
Ideal for those homes where a shower zone is all about leisure and relaxation!