An avant-garde designed restaurant, the Chefs Club by Food and Wine is an upscale and a swanky interior, by Rockwell Group Architects, in downtown New York. Noted as being, the finest of the gastronomic restaurants, the interior decor displays a visual of flamboyance and élan, which sets the stage, for a scrumptious gourmet of palate by celebrity chefs.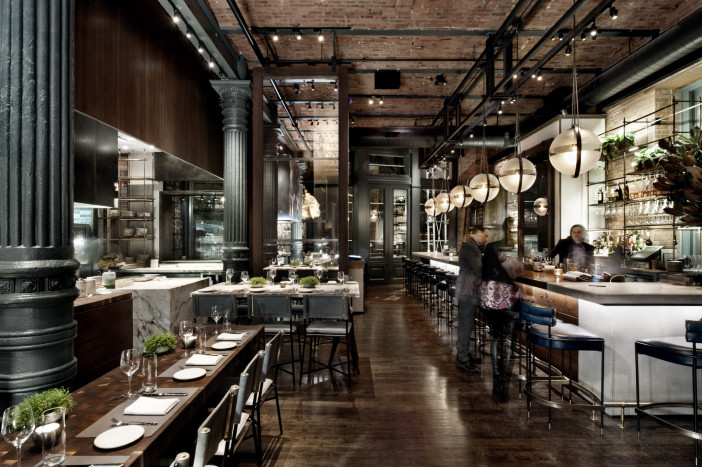 Initially at the outset, the restaurant stands segregated into four quarters, with a large spatial area. Each of these four quarters caters to various dining and culinary functions such as the tavern/pub with an entrance lounge, a central dining chamber, an open cooking counter and a privileged dining lounge for chefs.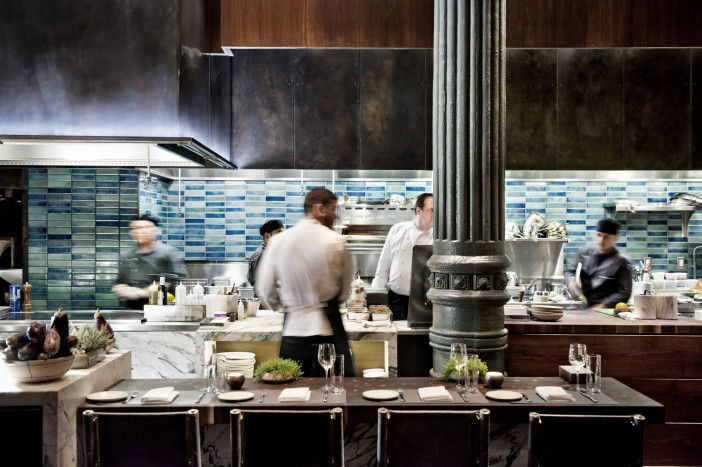 Conversely, the spatial arrangement of the restaurant stands designed to accommodate seating's in clusters of five and along a long and narrow, central bar counter. This bar counter, designed with a concrete top and layered with a metallic laminate, stands on a wooden base pedestal with high bar stools and a low back seat.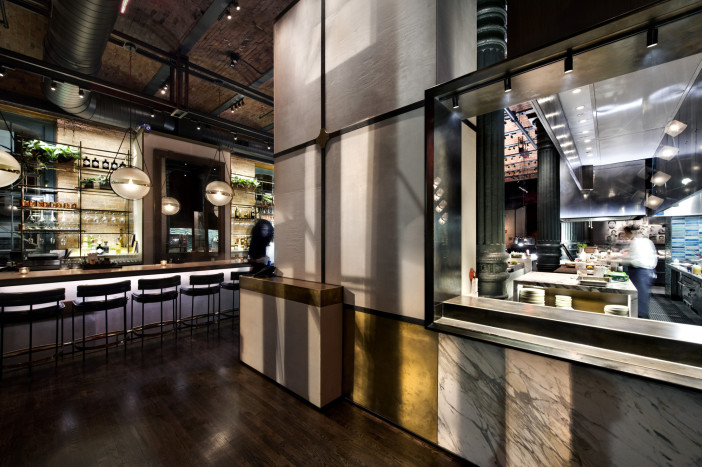 Besides them, dusky black leathered couches, with toughened metallic bases, add a shimmer of bold and nocturnal look to the décor. At the central core and far rear, the banquet table, to accommodate regular diners, stands cast in a duskier shade of ash with streaks of brown, which reflects the intensifying panorama of the restaurant.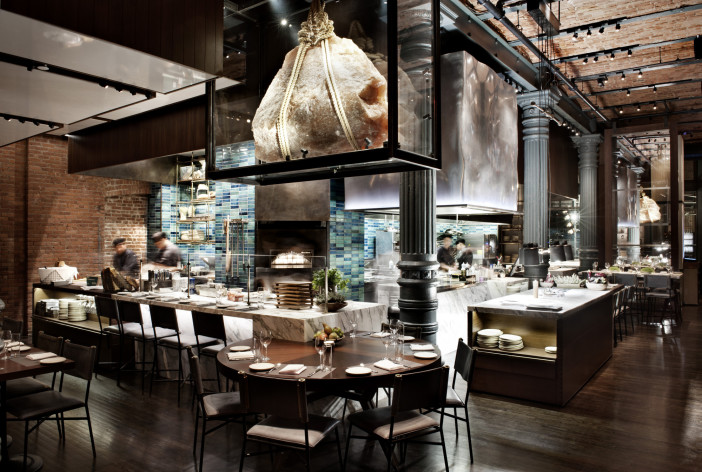 Altogether, the use of natural materials, like unprocessed dark wood, matte concrete mixture, faux hide, and wrought iron, dictate the feel and vibe of the décor as being energetic and spontaneous. Notably, the use of glass-framed art increases the visual intensity of the restaurant and paints a dual shaded look to the décor.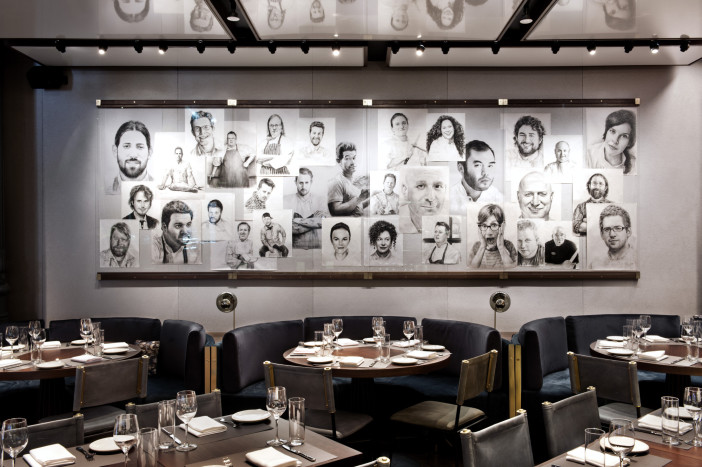 In brief, the furnishings of the restaurant complement the starry and lustrous glass, which dazzles vivid reflections of myriad colours and renders a quaint picturesque ambience to the restaurant.
Photos By: Emily Andrews