AZL architects, one of most renowned architectural firms in China, has created some innovative houses and projects. The much praised CIPEA No.4 House is one of their finest creations and is located in Nanjing, China. Spreading over 5,382 square foot area, this is a contemporary modern house that is extremely likeable for its sculptural frontage. The house is located in the Laoshan Forest and seems like a box from the exteriors. There are four cubic floors in the house that are stacked one over other vertically, which is an attempt to minimize the site excavation and maintain the landscape.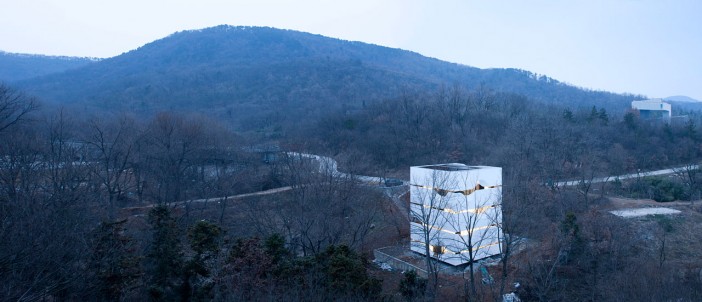 The rising rooftop of the house overlooks the beautiful views around and has a pool with a wooden deck for community time spending. The main structure of the house is built in concrete with a very unique white protection surface for a smooth finish. Every floor of the house has openings enough for the views and lighting, but the essential block design is still retained.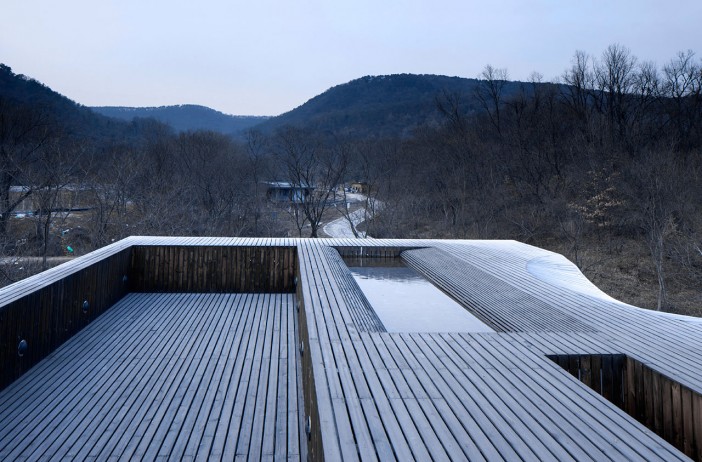 In the interiors, this is a house of sophistication. Featuring some amazingly chosen pendant and other lights, the house glows by the dark. Most of the flooring is in marble, while the walls are in white finish with few patches of wood work for a very rich finish. The bathrooms are tiled well in spotted tiles with most of the essentials in white. Given the fact that homes in such style don't have lighting enough, this one begs to differ with large windows ensuring ample natural light. Stylish, modern and truly in lines with the needs of nature, the CIPEA No.4 House is a fine architectural creation that works extremely well in all aspects.
Photos by: Yao Li