Claire-Anne O'Brien is an acclaimed textile designer from Ireland and is currently based in East London. She uses the best of ideas to craft them into designer furniture that are more of a blend of style and designer fabrics. Each of her product design is unique and appealing, something that is needed in modern homes.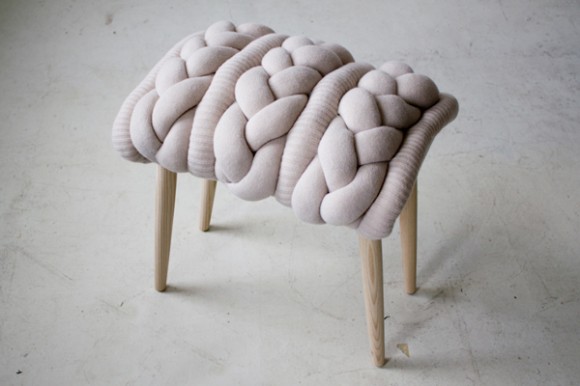 'Plaits' from the designer is the perfect stool that has been designed for uniformity in modern homes. The product has been designed with lamb's wood with legs created in ash. For ensuring the comfort level, the product has been given polyester filling with upholstery in foam. The natural finish of ash in the legs works well with all types of interior decors, while the color is amazingly appealing.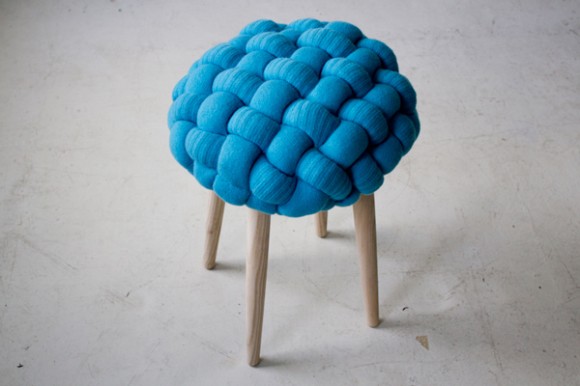 Taking huge inspiration from the traditional textile knots, the 'Knot Knit' stool by Claire-Anne O'Brien is all about style redefined. The design has been crafted in a round style with the basic material being lamb's wood. The legs are in ash wood in a natural finish for that creative look, while the polyester filling and foam upholstery is all about bringing the best of comfort levels in the house.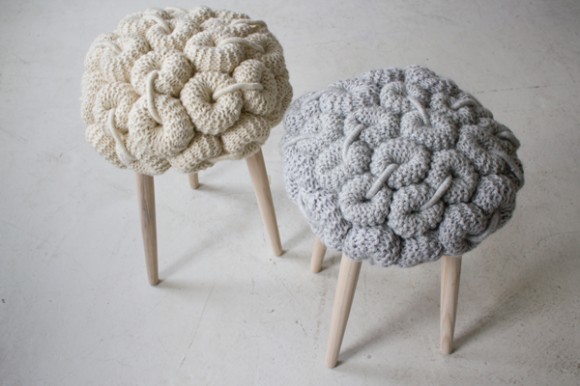 'Rings' is a stool design that features small rings that seem to have been knitted together to bring a design that's stunning and elegant. The product has been crafted of sheep's wool with the upholstery in foam. For ensuring the comfort levels, polyester filling has been used. The design is completed with ash wood legs for sturdiness.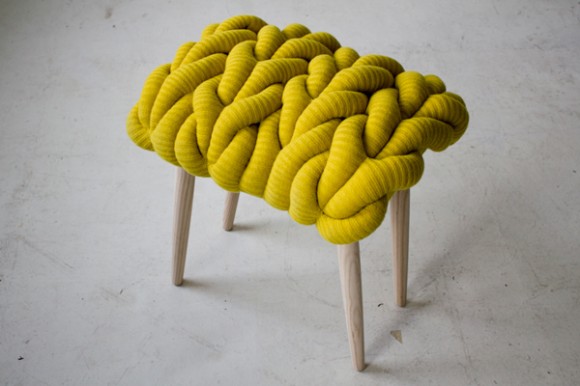 'Links' is another stool that has been designed by Claire-Anne O'Brien with inspiration of linking fabrics together. The design is in lamb's wood with ash legs for a comfort and robust feeling at the same. The upholstery is in foam with polyester filling.