TDC have designed numerous projects that demand attention, but one that stands out is the Casa VU project that was designed in the year 2012 in Lima, Peru. This is more like an etched home on the top of a cliff offering enchanting views of the sea. The design studio has worked really hard on understanding the needs of the location and has come up with a design that is exclusive and top notch.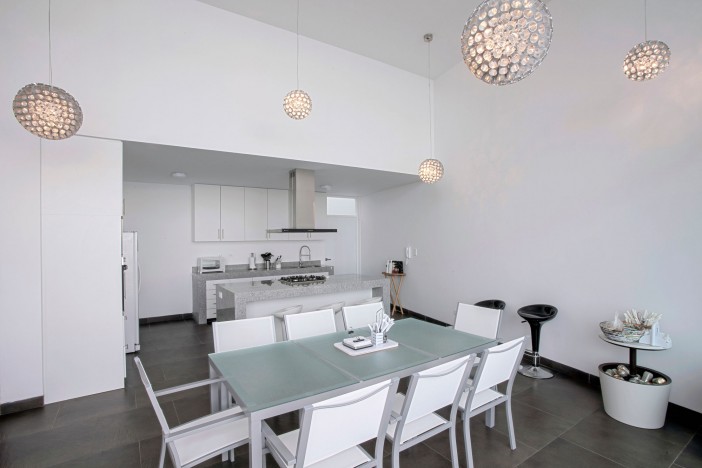 Making most of the views, the design feature the frontal side of the house with open walls that looks below – on to the sea. The windows here are extremely large in glass for offering similar views from all parts of the house. There is a small pool attached to the living room area with a few chairs for relaxing while being closest to the nature. The interiors and exteriors are mostly in light shade, matching the demand of the location. In the interiors, most of the furniture is in white with modern elements thrown in.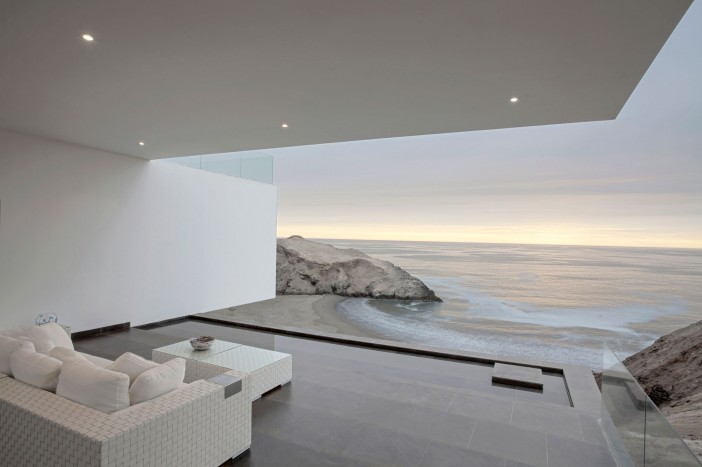 The lighting is effective and smart with use of pendant styled models and ceiling lights used in a stunning combination. Inside the bedroom, the bed and linens are in white, but what looks worth a million rupees is the view of the expansive sea on the front. The kitchen is simple with a stretched dining area that reaches the pool side. All modern amenities are in place, ensuring there is no miss in functionality. The floors have been marbled with the intension of meeting the needs of a white theme. This is one of the stylish destination homes that anyone can dream and think about, thanks to the designer who brought the same to reality.
Photos by: Sergio Fernández Majluf