Skyline Design is a popular design company that has been excelling in outdoor furniture range. Their range of contemporary and graceful outdoor furniture is designed to be 100% eco friendly and resistant to chemicals and UV rays. Most products from the company are weather proof and require almost no maintenance. A special mention for their range of day beds, which are designed to be functional and elegant!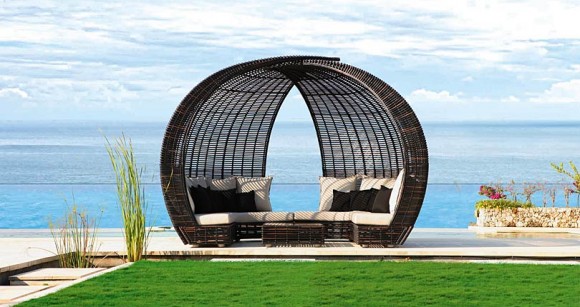 Spartan Daybed from Skyline Design is available in a black mushroom finish and looks classy for all kinds of outdoor settings. The design features two enveloping and mounting structures that merge on the top for creating a cocoon like effect. With a few cushions and a coffee table in the matching design, this collection is perfect for all kinds of engaging conversations.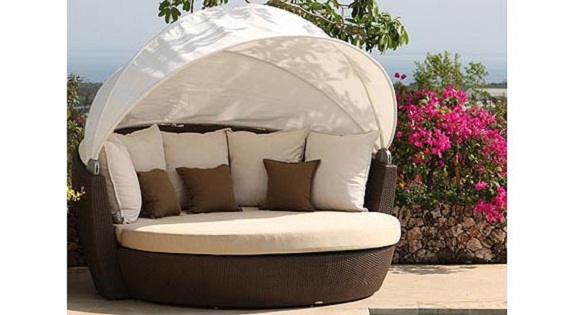 Sentosa Daybed Sofa is a unique piece of outdoor furniture that comes with a canopy for sun protection and designed for extreme rough performance. The product is available in silver walnut and chocolate finishes with the upholstery, cushions and canopy designed in a white finish for a subtle appearance.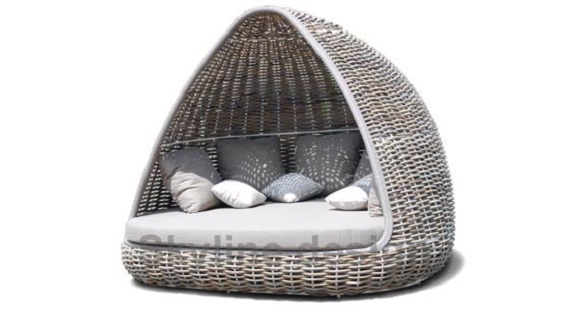 Shade Daybed is designed in line with its name. Designed in a black mushroom and white mushroom finish, the product works for its subtlety and can be smartly used in the lawns or terraces. The simple base with a mounting pointed top designed in a single structure makes Shade a must have item for modern exteriors.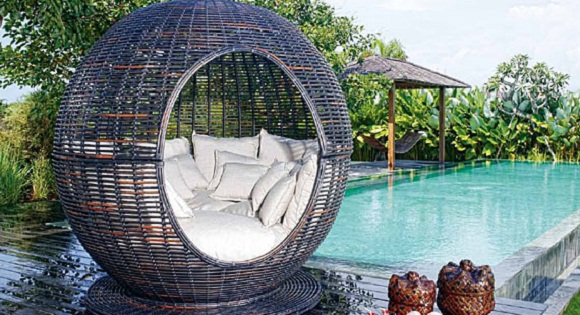 Iglu Daybed seems to be designed with inspiration from the homes of Eskimos. With a structure similar to Igloo, the product is available in a black mushroom and white mushroom finish and offers unique levels of comfort. With space for conversations and enjoying private room, Iglu can be smartly used on pool sides and terraces.