De Castelli is a design company that crafts beautiful products in iron and steel. The designs are inspired from the nature and designed with the essential functionality and style elements in mind. The Radici collection is one of the most well appreciated selections from the company with all products bearing the same design but essentially for different use.
Tavolo is an exceptional product from the Radici collection from the company where the designs are strongly inspired from the nature. The design comes in the form indicative of plant with options to grow climbers from them. Unique and appealing, the design can work well for all kinds of spaces, including terraces and balconies. Not to forget, the design is versatile enough to be used in the exteriors and is completely in metal.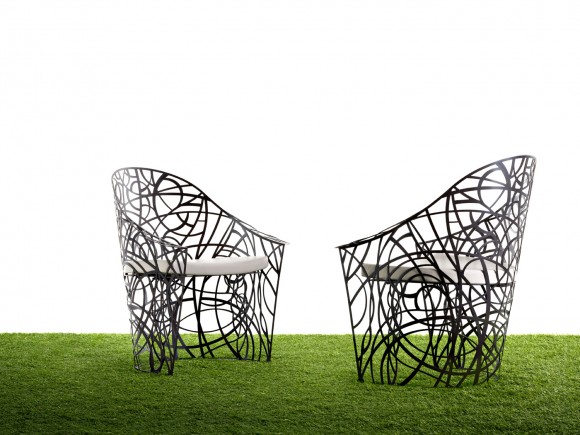 Poltrona is the perfect garden chair that one can think of with huge inspiration from the nature. The design is a part from the Radici collection where designs take inspirations from the crawling plans. The entire product is in metal and can be used for indoor purposes, as well. The seat is cushioned enough to offer the right amount of comfort. The product can be combined with tables from the collection for a complete feel and look.
Tavolino is the small essential coffee table, ideal for the use of exteriors. Part of the Radici collection, the table is the perfect idea taken from the plants that crawl on the surfaces. Crafted and completed in metal, the table can be used with the entire collection for gardens, terraces and balconies. The design is so ethnic and smart that it can be aptly used in the indoors to bring the elements of nature in!