Antoni Associates, a well known design studio, designed this amazing property located in the beautiful location of Clifton Beach. Beautiful and stunning Clifton Beach is close to Cape Town in South Africa, and this property uses its location quite to its benefit. This is a sea facing property with large open area to ensure views, air and best levels of natural lighting. The large beautiful house is one of the most functionally attractive properties with the interiors designed in articulate sensibilities.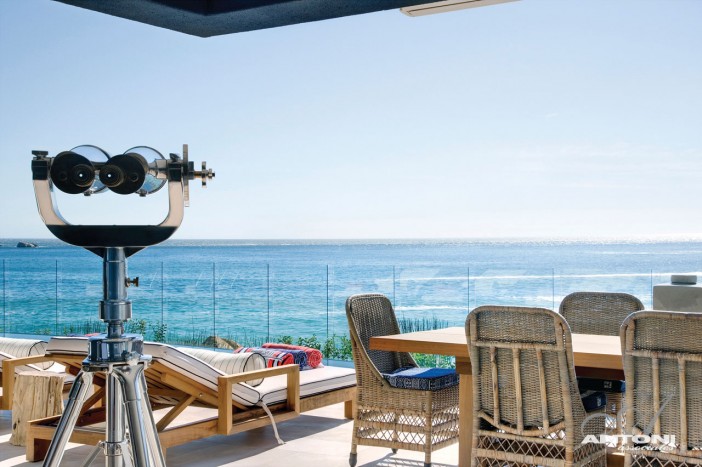 Inside the house, it is more like a black and white theme with the walls designed in white and rest of the design elements accented in black. The beauty of each of the rooms doubles with the wooden and marble floor with occasional use of rugs, carpets and spreads. The furniture is mostly in the modern style with colors in black and upholstery ranging from black to white. Wood is one of the main materials in use with the exterior furniture chosen in the eco style in wicker. In fact, the wicker furniture on the façade adds more value to the settings of the sea and subdued plantations around.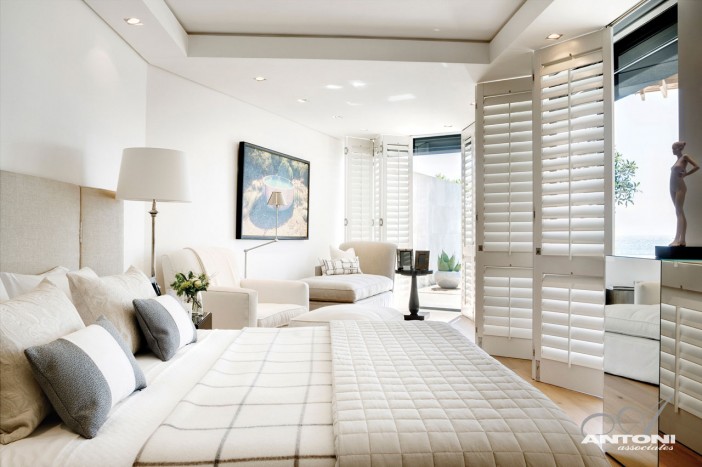 A lot of highly precious artifacts and pieces have been chosen for many corners of the house, while the smartly chosen interior fireplace adds the essential warmth. For the lighting, the design studio has worked on using regular pieces of ceiling light with antique pendant and hanging lights. The kitchen area is in white, complementing the rest of the interiors with adequate place for culinary skills and all kinds of modern appliances. Perfect located with lavishness inside, this is a home worth a stay by all means!
Photos courtesy of Antoni Associates