Maldives is the home to a number of spectacular getaway resorts, and the Coco Privé Kuda Hithi Island is one of them but with a difference. Located on a private island, the island is known for attracting for thousands of guests from various parts of the globe. The resort is all about luxurious living that is evident from both interiors and exteriors.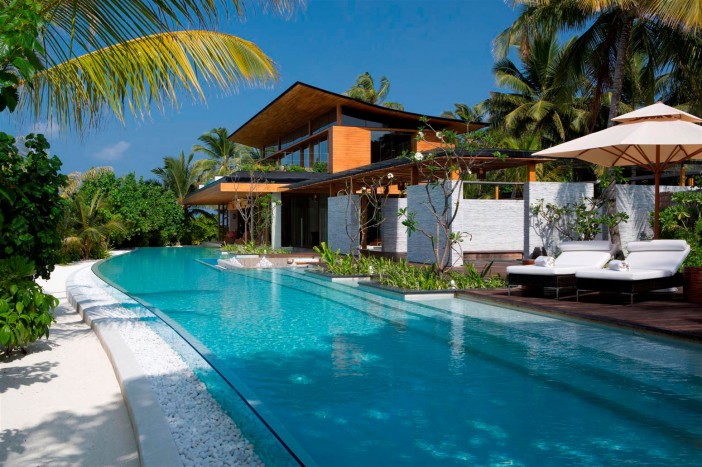 On the exteriors, the island is surrounded by clear blue waters, with plenty of typical South Asian trees around. The front portion of the island is all about clear blue waters but this time the water is in the pool. Moving on to the interiors, the resort is all about work in wood with modern amenities thrown in. The furniture is a blend of wood and modern elements, ensuring the beauty of natural ambience and needs for style is retained together. Also, it is good to see use of colors like yellow, red, wicker and natural wood in the furniture. The linens of the house are mostly in white, with a few cushions and pillows in other colors meant for accenting.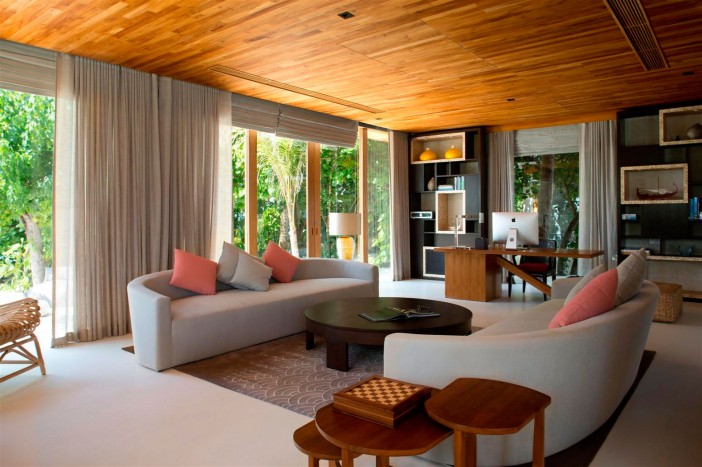 The Coco Privé Kuda Hithi Island resort also features a fully functional gym along with a bar section located close to the pool side. The lighting solutions are perfect to the core with use of small pendant lights of different shapes along with other styles of lights on the wall and ceiling. Lighting along the walls in the bar section and pool side is just perfect, and so is the beauty of the mirror patterns along the bathrooms. Simply refreshing and stunning, this resort is a complete retreat and luxurious by all means.
Photos courtesy of Coco Privé Kuda Hithi Island