Located in the fashion city of Milan in Italy, this two-story Loft is one of the most perfect color homes that one can come across. Designed and completed by Anna Gili, the loft gives a sense of color therapy and brings in transparency within small limits. This known Italian interior designer has mostly worked on creating an ambience, which is more about life in proportion to colors.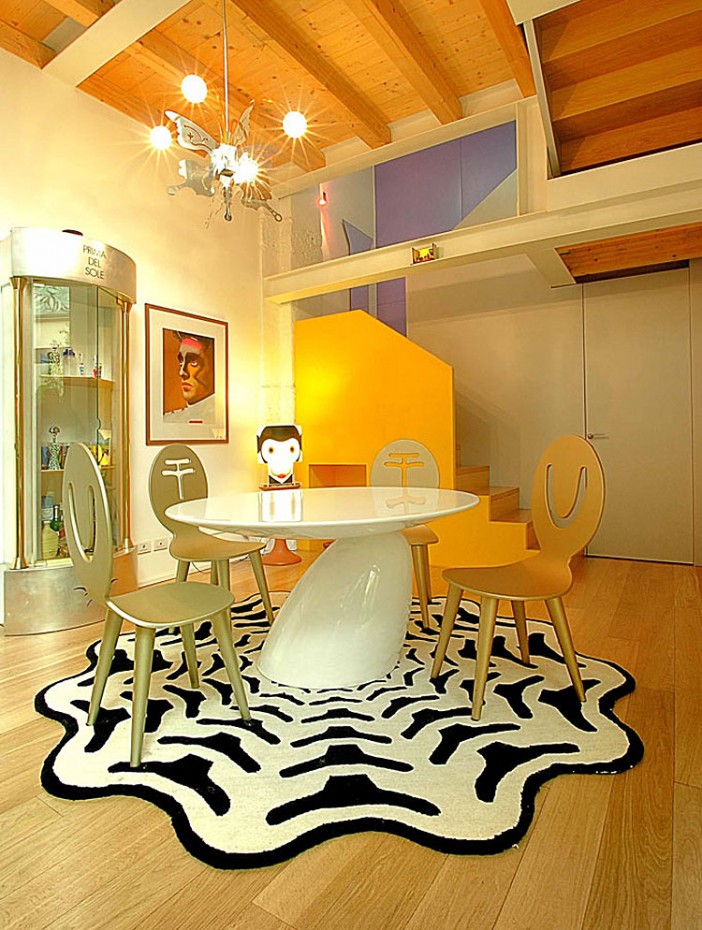 Parts of the interior, like the flooring and ceiling is done in wood in its best natural shade. Also, the staircase leading to the upper level is again in wood sans any color. For the walls, the designer has chosen to keep most parts of it in concrete white with few walls designed in bright colors like pink.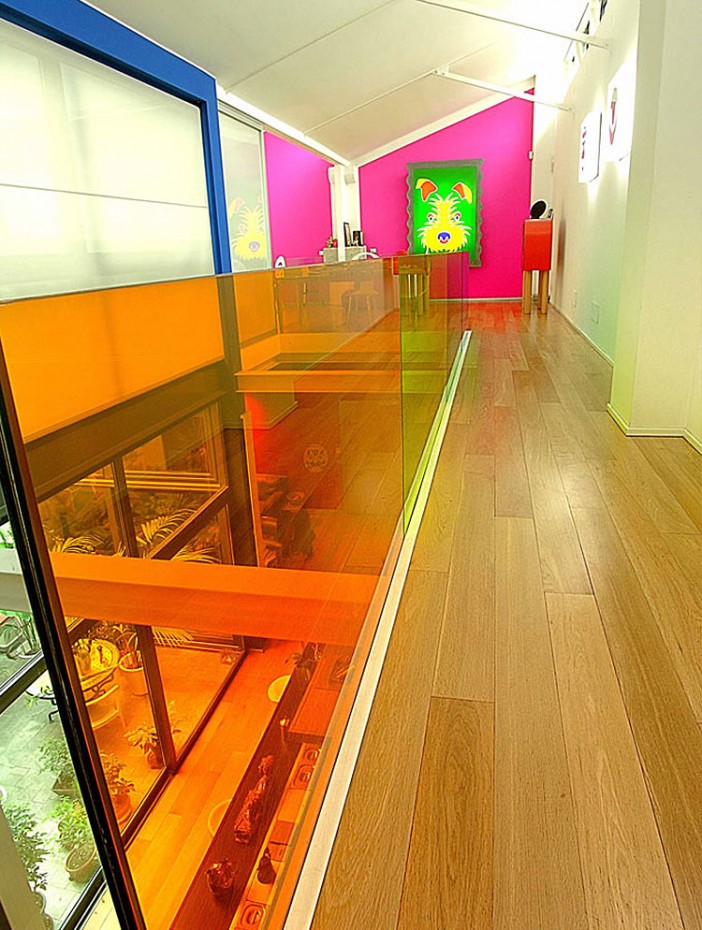 The beauty of the upper level comes from glass railing, where separate panels of glass have been designed in different colors, bringing in a feel of the kaleidoscope. The open kitchen features stainless steel appliances, while cabinets are designed in multicolor in mixed materials. Colors like green yellow and pink are evident all throughout the home.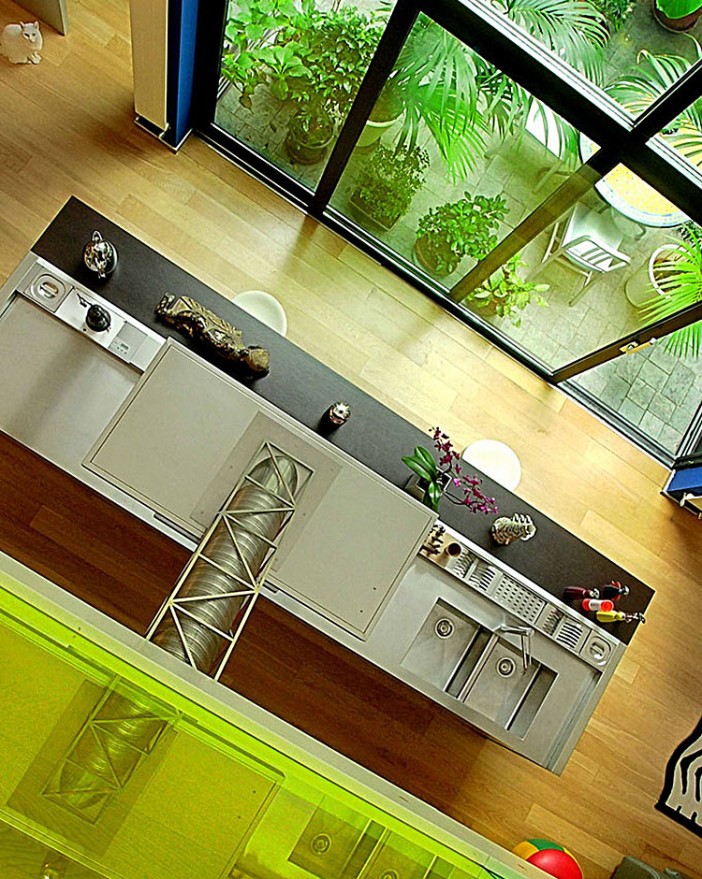 The furniture of the home has been chosen with extreme care, keeping balance with modern-day elements and the main color theme. While the living room sofa collection is plain and simple, the other rooms have mixed style contemporary tables and chairs with unique colors and designs.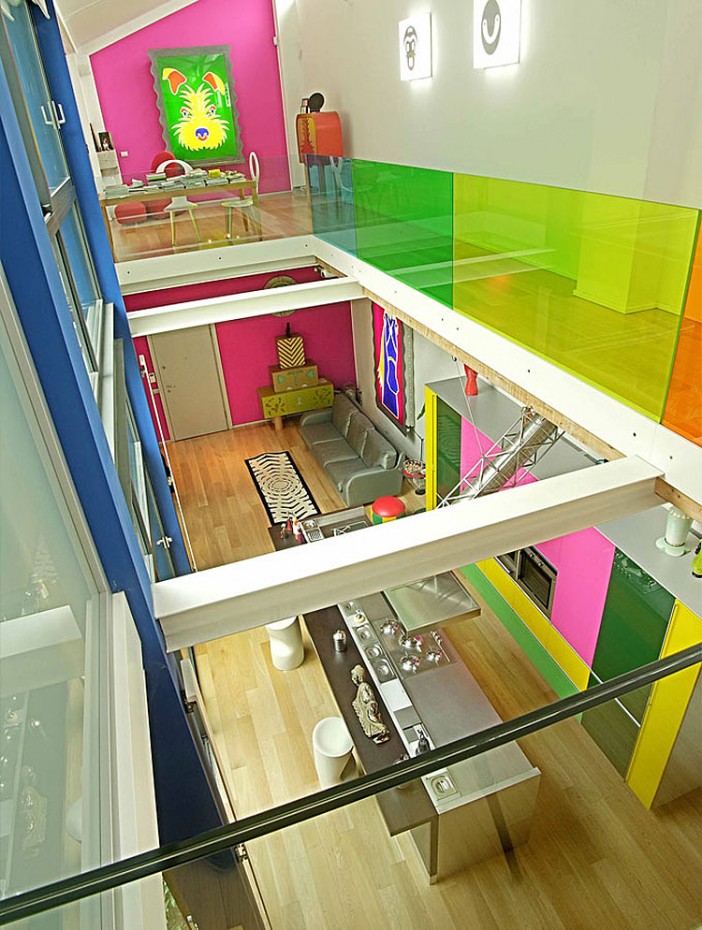 The entire house has a lot of decorative elements including dolls, artifacts, and chairs, each bringing a color layer of its own. If the furniture seemed to be stylish, the unique lighting consisting of large chandeliers, pendant lights and ceiling mounted LEDs look equally fabulous. A perfect home in the modern style that isn't as pale as most others are!
Photos by: Giacomo Giannini