Designing your home with an interior theme having three color choices can be tough, especially because there are many colors and the proportions need to be good. White and red or white and black have been long used as perfect choices for color combinations. Not to forget, there are endless homes that also deal with the semi-contrasting theme of black and white. In the next few lines, we will discover on the ways of using red, white and black for the interiors, without making the essential design blunders.
Strike the right balance: The first task is to choose a balance in the colors, which should be tactful choice. Having all colors in the same proportion is nothing but making things clumsy, so best is to stick to one base color and add the other two in balance. If you are choosing white, the accented colors of red and black can be in individual items or you can simply choose a mixture of the three in prints. Stripes are excellent options, and so are small things like cushions and fabrics.
Using red in balance: Red essentially adds a lot of brightness, so how you use red matters a lot. This is mainly because too much of red can overshadow white and black. If you already have a white themed interior, it is best to check for some amazing smaller elements in red. This can be the small things of the interior, an elegant arm chair, one single wall or a just a few fabrics and curtains.
Avoid other colors: Red, white and black together make a striking and stunning combination, and therefore, it is best steer clear of other colors. Avoid those pastel shades and other bright colors such as green, yellow and orange that tone down the main theme. The only color that works with the trio is gray but that too in the right proportion.
The colors for the different rooms: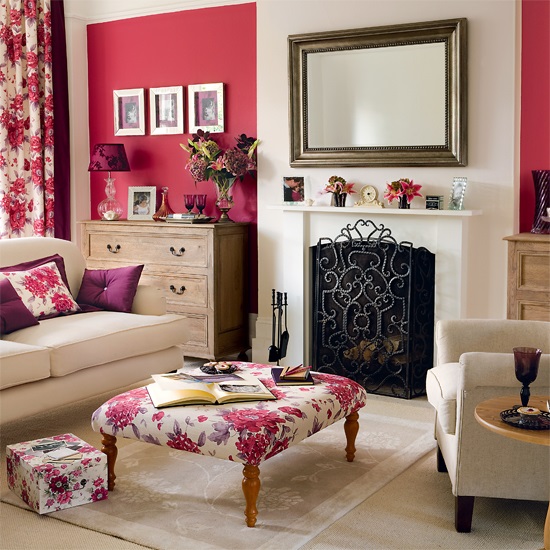 The living room leaves the maximum area for experimenting. If you are not ready for too much of innovation, just check the furniture color and adjust accordingly. Adding a small stool, ottoman or arm chair can be a simple way to add one more color from the trio.
For the bedroom, the bed can be in black with the fabrics mixed in red and white. Small things like painted baskets and small pieces of furniture can be an excellent way of renovation. The curtains can be a mix of airy white set and a dark red themed large added curtain.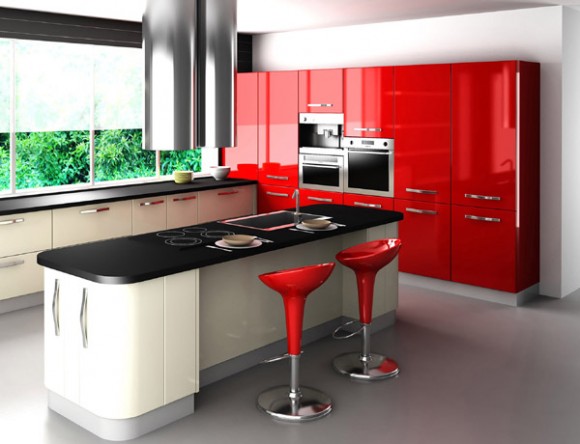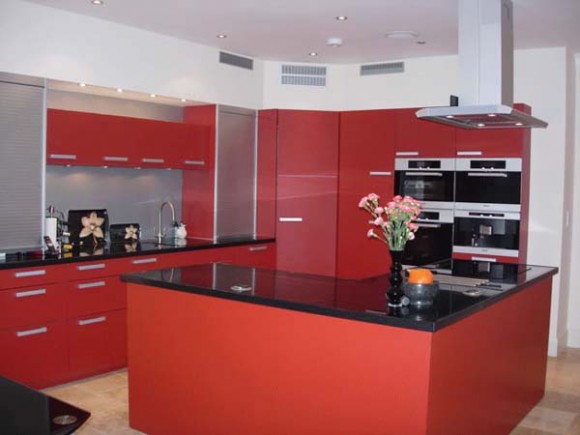 The kitchen also leaves a lot of scope for renovation with the three colors. Those in love with bright kitchens can choose the frontal cabinets in red and let the tops and countertops be in black combined with white walls. For a little subtlety, the maximum surfaces can be in black with a wall or a few stickers in red.