Bali is home to a number of exotic resorts, and Uma Ubud is among the best choices you have here. This boutique hotel has 29 rooms meant for fun and adventure with special attention to inner divine exploration.
The exteriors: The entire resort has a very rural feel to it, and the location in the hills is only one of the many attractions around. The tropical gardens on all sides give the area a very private look and there are narrow paths that lead from one room to another. The public places in the exteriors include a 25-metre pool with perfect green grass all around. For the construction of the resort, there has been extensive use of wood in dark shades with thin beams along with thatched roofs and concrete walls.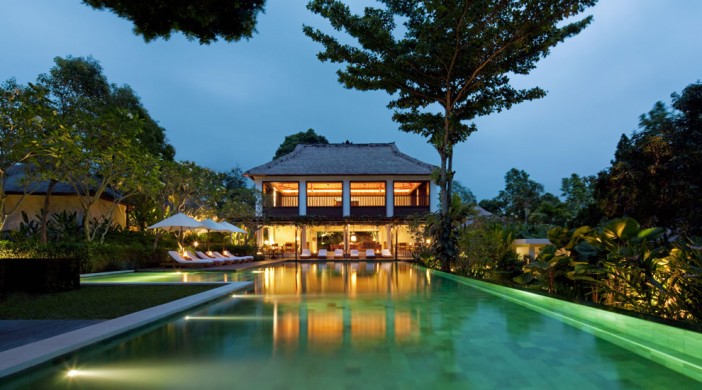 The interiors: Beautiful rooms of the resort are mostly in the open style, and there is a lot to like in the beautiful setting of the interiors. Each room comes with a luxurious bathroom and there are numerous public places that are more in the open than inside. The entire resort has a mood of its own with use of varied kinds of artifacts, natural elements, rugs, carpets and paintings of local culture. Also, the flooring here is most in white marble, and therefore, the look with wooden furniture is just splendid.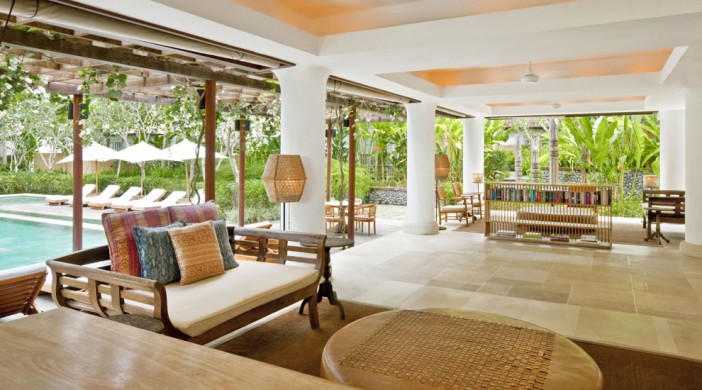 Furniture and lighting: From high class locally sourced standing lamps with lanterns and modern lights, the lighting effect after dusk raises the beauty of the resort by many levels. Also, there are some wooden work in furniture, which is beautifully completed with white fabrics and upholstery. For those who like to check furniture elements wherever they visit, Uma Ubud Resort has many surprises to offer.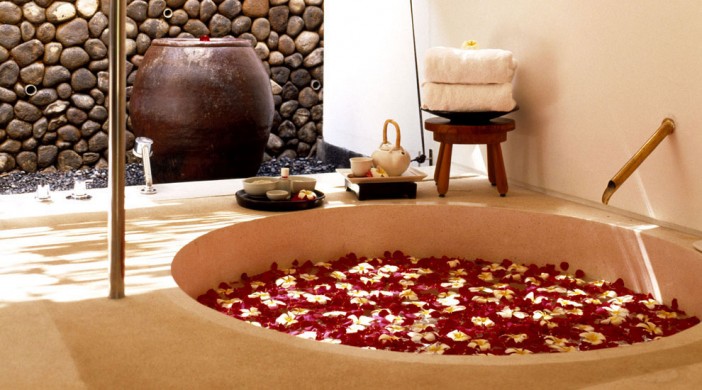 Photos courtesy of Como Hotels and Resorts